Women artists in the early 1900s in Mosman, Sydney, Australia
Regular readers of the AnArt4Life blog may know that I am fascinated with how artists of the same era interacted with each other – whether they were friends, or colleagues ………. or barely crossed paths. I've explored this a bit in looking at the lives of the French Impressionists such as Cassat, Morisot, Degas, Manet, Renoir etc. (You can read these posts if you click in the category of Impressionism, in the Tag Cloud, by clicking here if you are interested.)
I've discovered that there were a number of women artists who were active in Mosman, on the north shore of Sydney, in the 1920s to 1950's – artists such as Margaret Preston, Grace Cossington Smith, Ethel Carrick Fox and Hilda Rix Nicholas. Links to the posts we have presented on them appear at the bottom of this page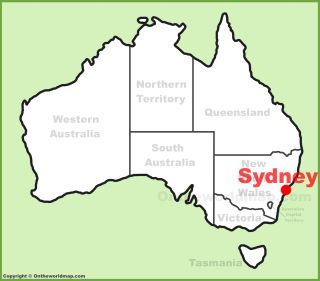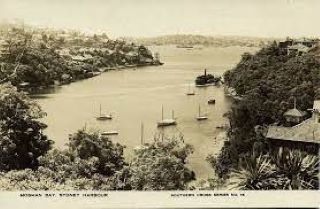 I was interested to know whether these artists were friends, colleagues, supporters of each other's work, …….. or barely acknowledged the existence of each other…..
Seemingly, they had much in common as they were all born in the late 1800s, most travelled to Europe, especially Paris and London, to study art, travel and hold exhibitions and most of them returned home after the war. The years of the First World War, and the years of deprivation and recovery following the end of the war, all impacted upon their art in different ways, heralding a new dawn in a new era.
Some of them took to Impressionism or post-Impressionism, and others to Modernism, each with a different "theme" or area of interest. It's interesting how these artists, and others, gravitated to the progressive art scene of Mosman (which is still drawing artists to the area 100 years later).
We have recently read about Hilda Rix Nicholas Wright, who focussed largely on capturing the torture of war in individual soldiers, and promoting the bronzed Australian rural life, where so many of the soldiers had come from.
Margaret Preston also found healing and creative renewal after working with traumatised soldiers in London. She focussed on landscapes and still lifes in both painting and woodblock printing and was one of the first non-indigenous artists to use Aboriginal motifs in her work.
Ethel Carrick Fox and Grace Cossington Smith turned to spirituality and nature for their inspiration and were involved in the Mosman-based Theosophy movement.
But from all that I can discover, it seems that whilst all these women artists were aware of each other, they were not known to be friends or even associates. The only connection I could find is that Ethel Carrick Fox met Hilda Rix Nicholas briefly whilst studying in Paris.
Even making allowances for their each very different responses to the post-war developments in society and in art, it does seem strange to me that they were not supporters of each other in what was still very much a man's world. We know that they each were very strong women, with definite views and objectives for their art, so perhaps their very independence was the key to each of their unique, unswerving direction and achievements.
What do you think? Do let us know your thoughts, or if you can shed any light on how any of these artists may have interacted!
But, having said this, there were two female artists of the same era as those above who we know were friends, despite their very different styles. They also feature in the Know My Name initiative. We will return very soon to learn about them both – Ethel Spowers and Eveline Syme.
Previous posts on Know My Name artists:
Hilda Rix Nicholas - Click here and here.
Margaret Preston - Click here
Grace Cossington Smith - Click here
Ethel Carrick Fox - Click here