Beautiful words from Monica in Tanzania open our May mailbag in reponse to the latest painting we showcased by Tendai Makufa. Monica said:
This makes me feel so proud of my fellow countryman, who, in spite of all the terrible hardships suffered in Zimbabwe, know that there is joy in making ' life!' Growing beauteous fruits and vegetables. with their wondrous colours and textures, for the sustenance of these forgiving, compassionate people, who rejoice in sharing their skills and their produce with their fellow men. His paintings are all about vibrant ' life' in spite of the cobwebs. Long may he convey his joy of 'life' with his inspirational paintings. M.B. Tanzania/ Zimbabwe.

Monica also made a wonderful response to Earth Day saying:
Although we cannot slow down the inexorable arrival of the next ice age, of which our extreme weather is a precursor, we can use all our minds, strength and bodies, individually and collectively to enhance the condition of our world. We have the benefits of satellites, drones and computed data, but we cannot perceive the urgent need to preserve the atmosphere, and our precious flora, fauna, and our mineral resources. As is revealed in history over and over again, we cannot see the danger, until it comes crashing upon us ! I grieve for my Gt. Grandaughter, and Gt. Grandson who is on the way to experiencing Gaia! Thank you to Anne for this beautiful art, and telling message about our crisis! M.B. Tanzania
I echo Monica words and could nogt imagine a world without my favourite river - The Might Murray which separates Victoria from New South Wales.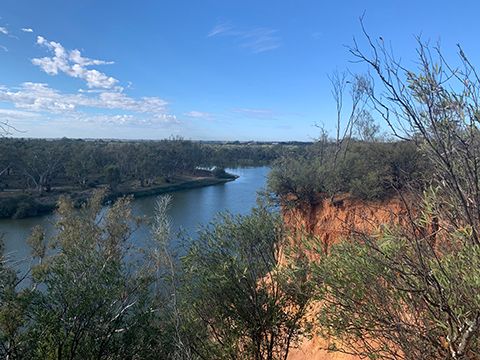 Hot off the easel
Tendai has another new painting waiting in the wings which we will show you very soon.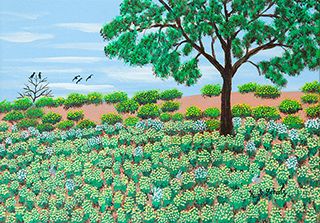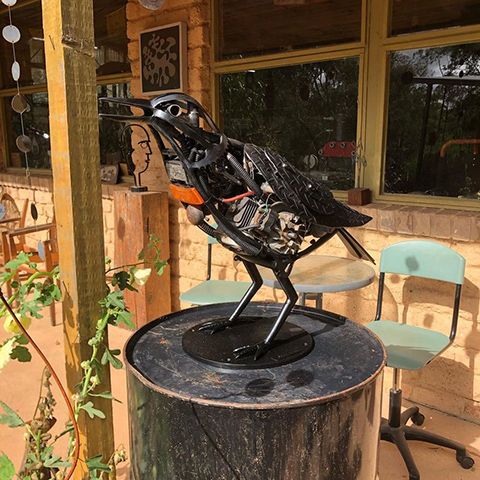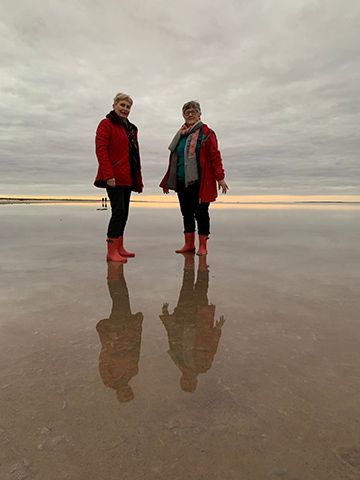 Jane and I will be back with more highlights from our trip to Broken Hill and back very soon.
Credit
1. https://www.facebook.com/andresardoneart