Puppetry and the works of Kyoko Imazu
This week I visited the Heritage Hill Museum and Historic Gardens in Dandenong, Victoria. For those subscribers outside Melbourne, Dandenong is the most multi-cultural city in Australia and so is a wealth of interesting cultural differences but more on this another day. Heritage Hill has various creative artivities and is committed to supporting artists, running an artists in residence program and giving artists the opportunity to exhibit their work in a unique and historic setting.
On show at Heritage Hill was a Shadow Puppet Show created by Kyoko Imazu. It captured my attention because in the Blog have been examining the history of Els Quatre Gats and the shadow puppets. A delightful coincidence. With permission, I took some photos of Kyoko Imazu's Shadow Puppet display titled Dark Crawlers 1.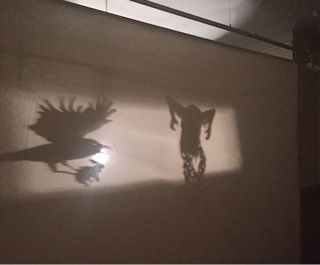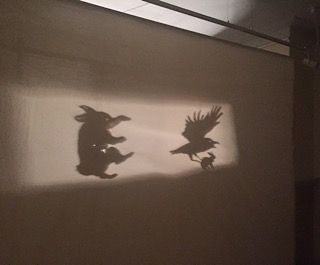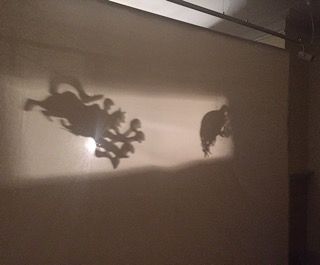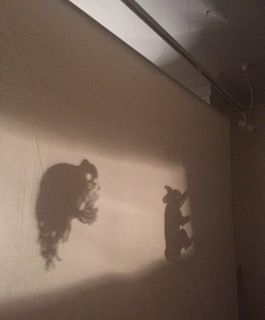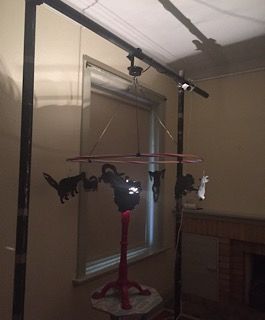 Shadow play or shadow puppetry, is an ancient form of storytelling and entertainment which uses flat articulated cut-out figures which are held between a source of light and a translucent screen or scrim. An ancient art of China, India and Nepal, shadow puppetry also has a long history in South-east Asia and seen in Egypt, Turkey, Greece, Germany and USA.  As we have learnt in the Blog, at the end of the C19th, Shadow Puppet Shows became a popular form of entertainment in Paris and Barcelona.
Let us now look at some of the other works being produced by Kyoko Imazu who was born in Japan and has lived in Australia since 2002. Kyoko holds a Bachelor of Fine Art in Printmaking, a Diploma of Visual Arts, and a Certificate in Foundation Studies Art in Design and Communication, all from RMIT in Melbourne. She has exhibited her work throughout the Asia-Pacific region including Bus Projects, Port Jackson Press, McClelland Gallery & Sculpture Park, Kyoto Municipal Museum of Art, and the Tokyo National Art Centre. Her work is held in collections at RMIT, Sydney College of Arts, State Library of Queensland and the National Gallery of Australia, among others.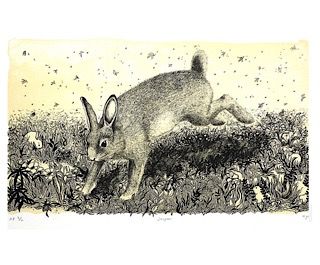 To quote from Kyoko Imazu's Facebook Page: To me this image always makes me think of spring🌱 Although we are right in the middle of winter in Melbourne, I can see little buds forming at tips of branches of wintery trees now, awaiting for spring warmth. And it's also special image because I got to work with Simon White the senior printer at Australian Print Workshop to produce this print.
Here are some other works by Kyoko demonstrating the vast range of media in her repertoire.