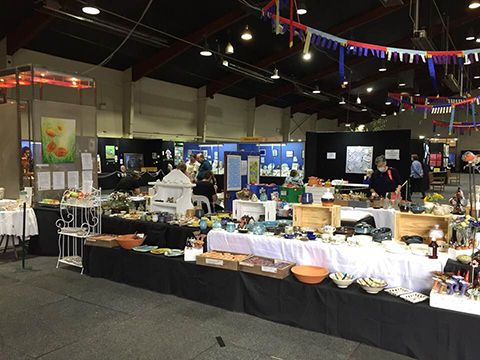 The second mailbag for March has some very pretty items and a reminder how important the local arts and craft scene is for creating an interest in all things creative.
The following images were provided by FB Follower - Jan in Sydney showing some of the wonderful array of arts, crafts and indeed animals seen at the Canberra Show in Exhibition Park in Canberra February 2022.
Let us start with two examples of woodcraft.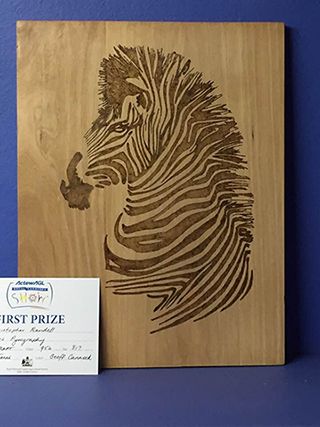 Pyrography or pyrogravure is the free handed art of decorating wood or other materials with burn marks resulting from the controlled application of a heated object such as a poker. It is also known as pokerwork or wood burning.1
To read and learn more about this technique click here.
Next we can admire the delicate work involved in the creation of a hand knitted umbrella.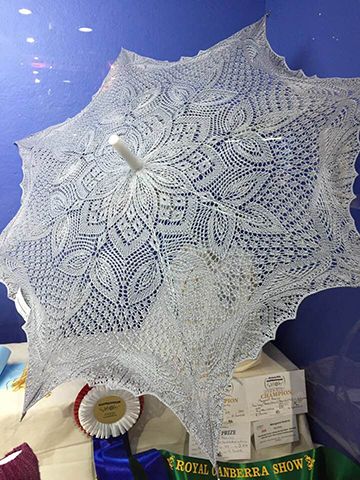 Followed by the amazing craft of creating delicious morsels to delight any palate!!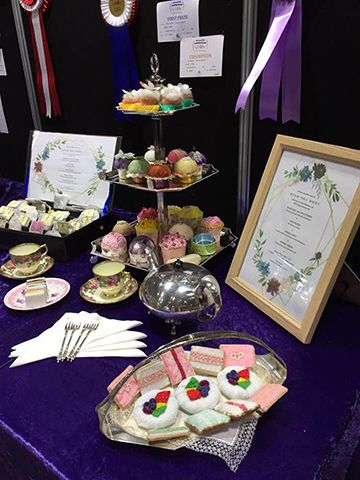 And then we come to an example below of Toll Paper Art.
Paper tole, also known as three-dimensional decoupage, is the art of handcrafting three-dimensional pictures from flat prints. This art is created by skillfully cutting, shaping, and assembling pieces of paper layered onto an image until a three-dimensional version of the image emerges. Though there are a number of ways to use paper tole, one of the most popular is to frame the image in a deep wall frame and display it as wall art.2
And if you fancy taking up this craft here is a start for you - click here and click here. And please send in photos of your successes!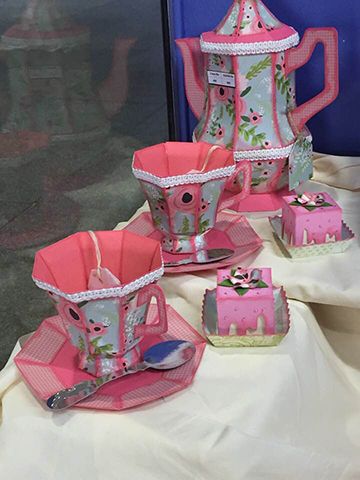 I think the craft I admire the most is quilting and I would love one of our subscribers or followers to become our adviser on this skill. In the meantime here is an example from the Canberra Show.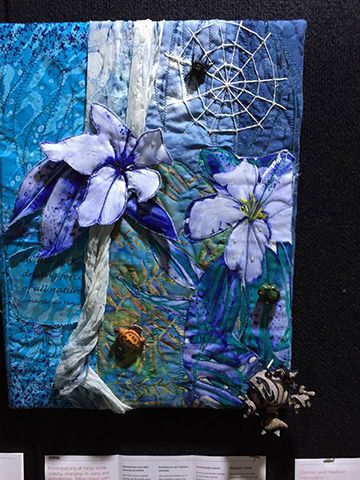 A show would not be worth attending or complete without animals and so we have a couple of cute little guys to amuse and entertain.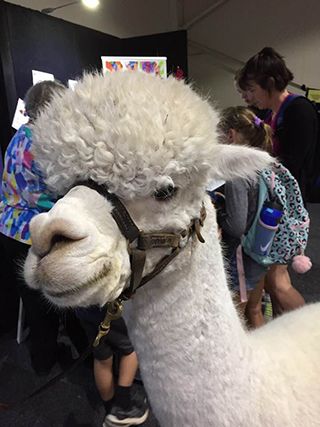 And another form of transport! Certainly a 1934 model but could someone please send in via the Comments box below the make and model!!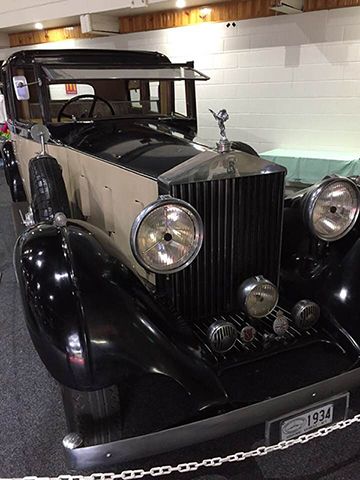 The inventive nature of ordinary people often goes unrecognised which is one reason I love the community shows especially those run by country folk. A recent email from Maureen in Victoria emphasises the wonderful ingenuity and creativity that can be found close by us. Maureen says:
I went to a very strict Catholic Boarding School and the churches we toured were of all denominations. I doubt Sister M had bothered with permissions needed. She was an amazing artist in her own capacity who had spent years copying pictures of the Madonna and adding gold highlights while she craved to be among the modern artists and sculptors of the 60's. She hammered lids and bits of metal onto wood, then painted all sorts of colours and textures to achieve art pieces unknown up here in the bush. She was an amazing teacher in a very different era and like all great artists, she was probably "before her time".
And speaking of creativity, Rowdy Wylie had this to say about our recent post on the video produced by John Pickup - both contributers to the AnArt4Life blog.
Good Morning… John and Anne……
An absolutely tremendous post The Golden Years of Radio with John PIckup OAM
A "huge" congratulations to John, Susan, Anne and Bronwyn Grannall on producing such a professional post and video… telling the amazing story of radio's golden years… and at the time of the introduction of television to Australia.
The recording of radio "sound effects" in the 50s… for the various productions i.e. sport… live "broad casts" and theatre… must have been a very creative and exciting period……
Once again John… well done!!!..... on the delivery of an exceptionally high quality, professional video… A marvelous production...a "master piece" of story, history and industry challenges.
All the Best… John "Rowdy"
Most of us around the world are back in our communities and out of lockdown. Living in the city that experienced the longest lockdown A in Oakleigh has sent in images as a reminder that it wasn't so very long ago.
The absent of people on the streets allowed the beauty of the buildings to be highlighted as illustrated by the photography of Colin Morris. But A's photos (below) remind us of of the stark reality that most people experienced.
Here are a couple of photos of Eaton Mall, Oakleigh. First one is looking towards Atherton road. All fenced off by the council to stop people sitting on the seats and enjoying their take away coffee and cigarettes...
Cheers A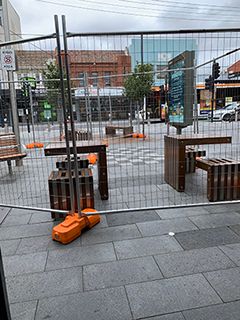 Many of us turned to nature for our solace during this time and I was sent a link from Instagram of cygnets riding on their mother's back: as a reminder of the joy and peace that can be found in nature. I found an equivalent on Youtube so that we could all enjoy watching the daily life of a family of swans.
Sunrises and sunsets are constant reminders of the beauty of nature and Jane's
sunset over Port Phillip Bay at Sandringham is a glorious way to end the post and the day.
Connect with you all tomorrow when Julie will share some more remarkable glass art.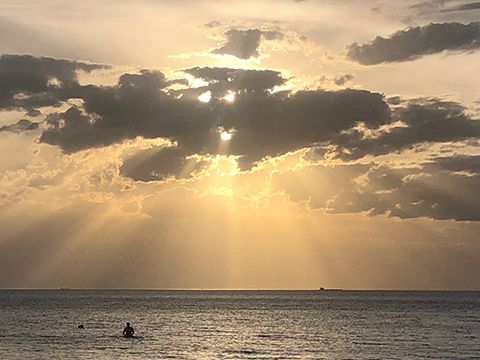 Credits
1. en.wikipedia.org
2. homequestionsanswered.com