Jane Morris: More than a Pre-Raphaelite Star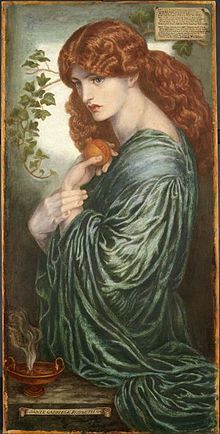 Recognise this woman? She appears in so many of the paintings of the Pre-Raphaelite painters, especially those done by Gabriel Rossetti as featured here. Her beauty is famous. But who was she? Read on.
Jane Morris (née Jane Burden, 1839-1914) was an English artists' model who embodied the Pre-Raphaelite ideal of beauty. She was a model and muse to William Morris (1834–1896) and eventually married him. In fact she modeled for the only known painting done by Morris- La Belle Iseult.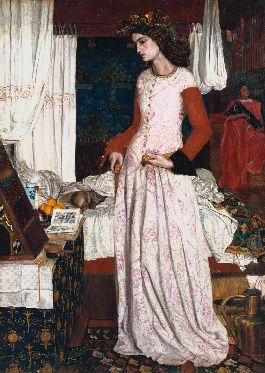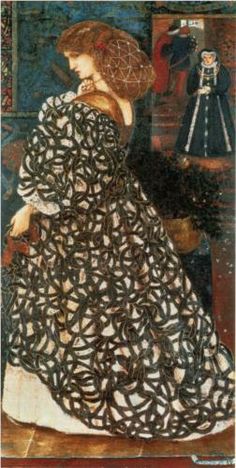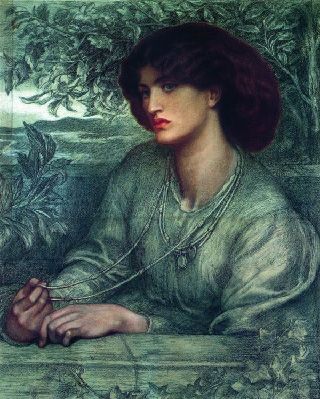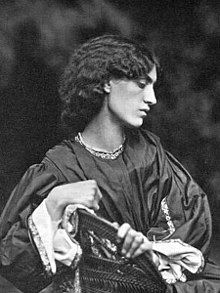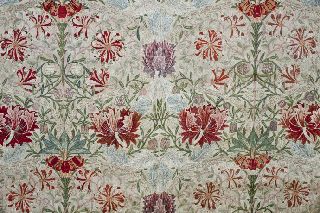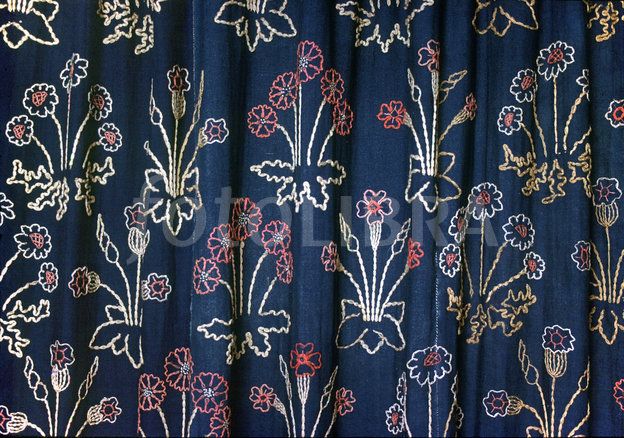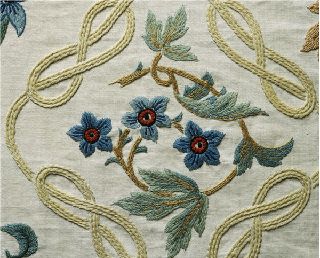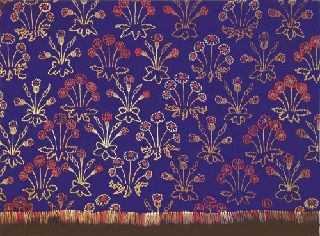 Jane and her sister Bessie passed on their embroidery skills to Jane's daughter May who was encouraged her to develop her own designs. We are going to learn more about May Morris tomorrow.
I got thinking about Jane who ended up living a very good life, far better than her lowly beginnings would have indicated. Although the men in her life gained a great deal from her beauty, especially Rossetti who invented a whole new way of perceiving women, Jane was also capable of exploitation herself. Somehow she managed to get her husband William Morris to agree to have Gabriel Rossetti live with them!  
So I want to introduce you to a Dutch artist- Margje Bijl who has made it her mission to change the image the world has of Jane Morris-the personification of Gabriel Rossetti's ideal image of a woman. Margje Bijl states on her website:
As a contemporary female artist my viewpoint differs from Rossetti's. It is my underlying intention to free Jane Morris of the myth that has been created around her. I have created a role for myself, based on Jane Morris' history to complement and modernise her persona. If you are interested follow through on http://www.reflectionsonjanemorris.com/
Tomorrow, International Women's Day, is going to feature Jane and William's daughter May Morris who was an extraordinary woman.