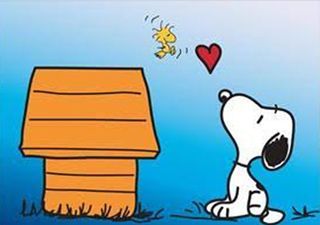 The photos last weekend of El in London -the glorious German Shepherd- has certainly got the dog lovers activated. Our Jane forwarded her favourite Snoopy cartoon to get the show on the road!
And then our Caroline, spotting the glorious photos of El in London last weekend has sent in some photos of her Shepherds.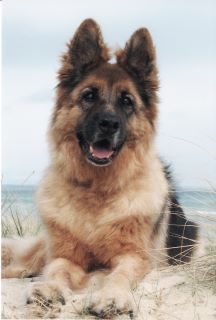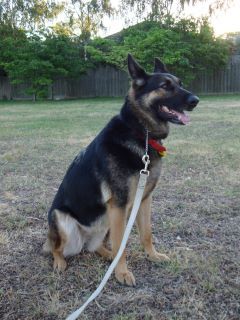 And meet Nicky - the would be Shepherd. And as you can see Nicky is a wonder dog and can float in the air!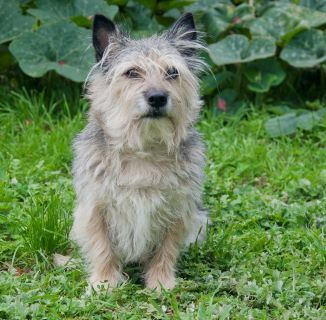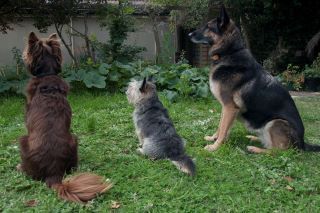 And speaking of wonder dogs - this is Gypsy who doesn't want to be a Shepherd as she is a Poodle!! But that's not why she is a wonder dog- Gypsy was born with deformed hips and hasn't looked back since she was operated on as a puppy by my clever friend and brilliant vet Paddy B.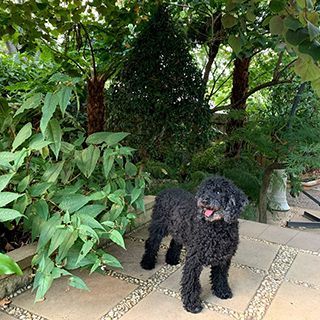 A shoutout to all the wonder dogs of the world.
A huge shoutout to all the brilliant veterinarians who care for our furry, feathered and scaly friends. In their honour I have chosen an oil painting by Jose Perez titled The Veterinarian (Credit: National Library of Medicine).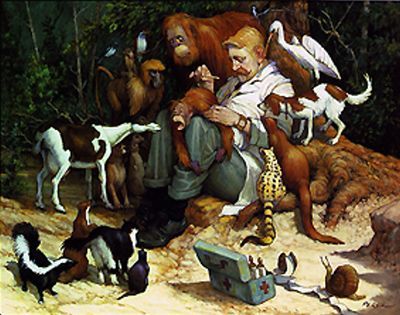 Perez, born in 1929 in Houston, Texas of Mexican parents has an unusual love for animals of all kinds, and it shows in this painting. His veterinarian has a kind and wise demeanour that would do justice to the veterinarian in All Creatures Great and Small.
With the baby orangutan clearly bawling out a high note as the doctor removes an offending splinter, the concerned creatures of the woods gather around to await the result with an empathy that perhaps only animals can show. Body language is certainly not limited to humans, and this work of art tells us that veterinary medicine has rewards that human medicine cannot share. (U.S. National Library of Medicine)
And signing off with Foxy waiting patiently for her Mum (Julie of Melbourne) to come home from gallivanting around France and Italy.