Naïve UK artist Mani Parkes loves the simple things, and dogs!
I was immediately drawn to the artworks of Mani Parkes, there is a joyous nature about them, they just make you smile...and smile.
If you take the time to look closely at the painting, there is so much detail picturing daily life which I love. Add to that, Mani loves painting dogs, a favourite subject for so many of us!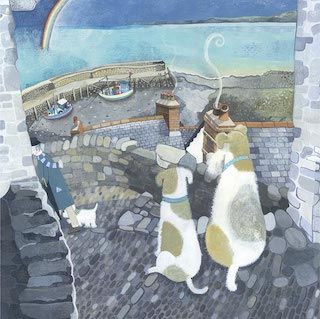 For as long as she can remember Mani Parkes has always wanted to be an artist. As soon as she could hold a pencil all she ever wanted to do was draw.
Mani undertook an Art Foundation course at Lincoln College of Art. Further study followed at UWE Bristol where she studied Illustration. She then transferred to Edinburgh College of Art - graduating in 1997 with a BA (Hons) in Visual Communication.
Today Mani Parkes is a successful professional artist. Her paintings are created using acrylics. The quick drying nature of these paints are ideal for Mani as she can add all the tiny details to her pictures without delay.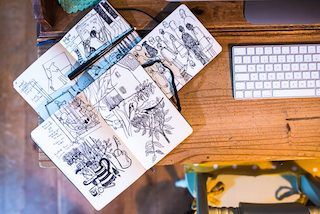 Mani Parkes likes to use muted colours building up the layers of paint as her paintings develop. Inspiration for her paintings come from many things. The day-to-day sights that Mani Parkes sees on the school run often inspire her paintings. Cycling through the higgledy - piggledy streets, Mani loves the charming buildings and quirky characters that she sees. Mani Parkes loves nature, a beautiful pair of spotty wellingtons or a stripy scarf. 1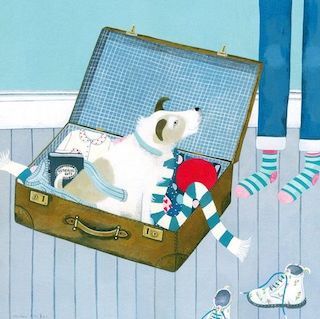 Some favourite images that Mani captures so well are every day events, bicycle trips, posting a letter, trying to coax a cat out of a tree...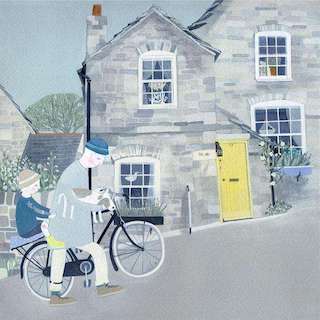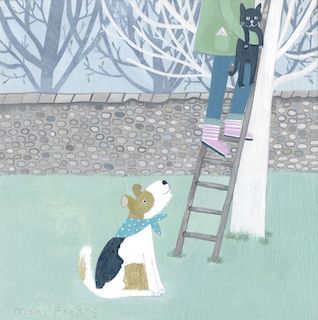 Mani Parkes naive style is evident in all the seasons. Be it Winter, Spring, Summer or Autumn she creates charming and memorable paintings. Her strong observational skills are evident in each painting along with the subsequent details which she records.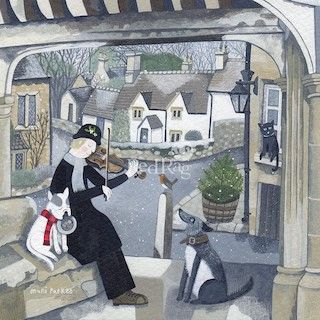 The picture below highlights the incredible amount of detail in what initially appears to be a simple picture. The different images through the 4 panes of glass, the decorations on the Christmas tree and of course the doggies who appear to be availing themselves of the brandy and pudding, with their tongues lolling which I found hilarious. Along with all the paraphernalia to wrap the pudding. How good is it!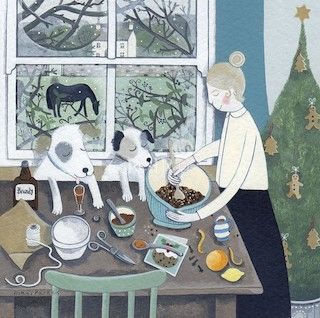 I think Mani must smile a lot, evident in her picture below.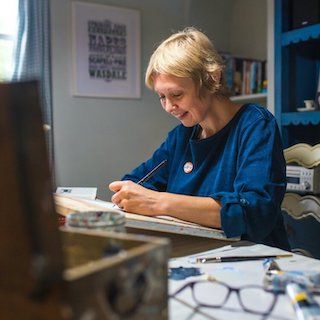 Credit
1 Text redraggallery.co.uk