Contemporary Scottish Artist - Louis McNally
I was surprised to learn that Louis McNally was born and studied art in Scotland when I saw some of his landscape paintings as they reminded me of what we see commonly in Australia. Large rolls of hay freshly harvested and the ploughed earth waiting for the new season crops to be planted. Upon closer inspection of the paintings below, the softer light and the trees in the background confirm they are not Australian scenes.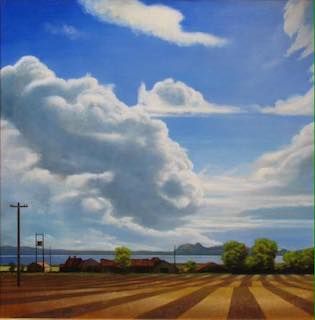 Louis McNally has a very distinctive and recognisable style of oil painting. He painstakingly develops his paintings over many weeks using drawings, photos and memory. The result is often an emotive and atmospheric land or city scape with long, low horizons usually inspired by Edinburgh and the East Coast areas. These contemporary paintings have unique haunting qualities which are unusual for paintings of such undoubted fine detailing and observation.1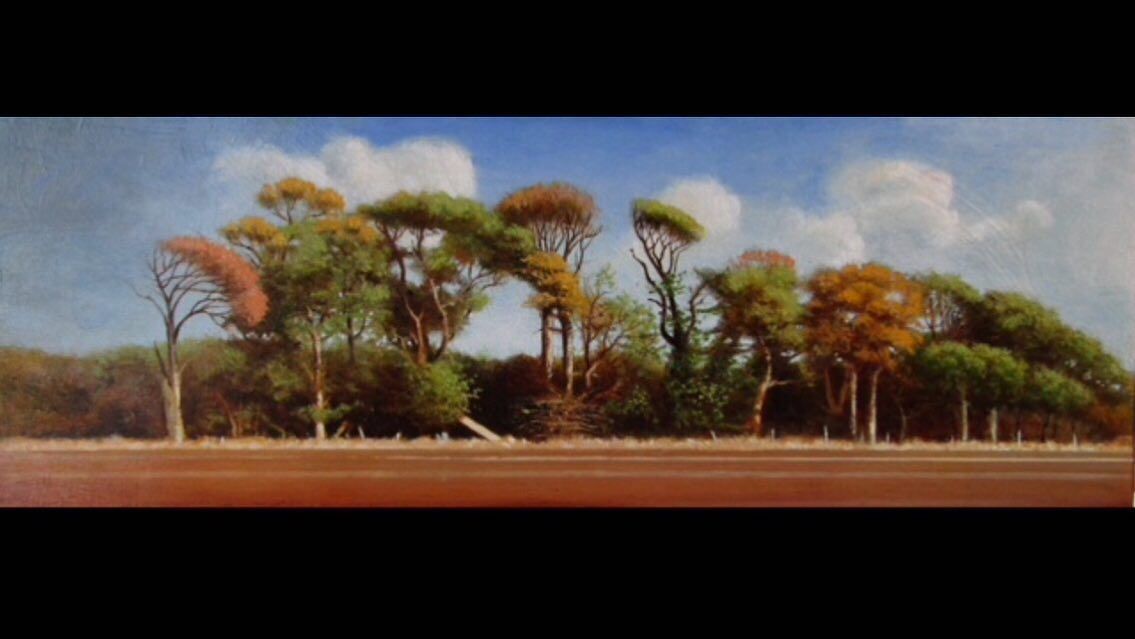 With his landscape paintings Louis McNally takes a particular view and stylises it to meet his own impressions. Well known vistas are thus transformed into something which the art viewer beholds and warms to. In doing so he sometimes creates paintings which can have the look of those painted by Victorian Artists but which are undoubtedly contemporary in presentation.1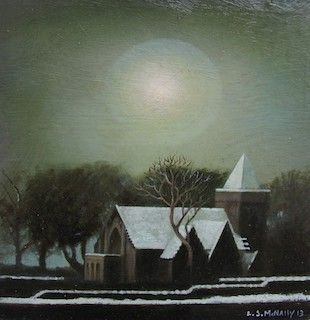 Buildings in Louis McNally paintings have a solidity and a three-dimensional quality to them giving the impression of a living being. In all McNally's paintings light pays a fundamental role as does the consequential shadow.1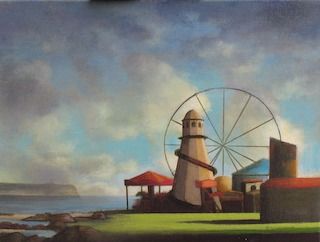 Below are some paintings that feature the beautiful soft light but also one of my favourite subjects...dogs!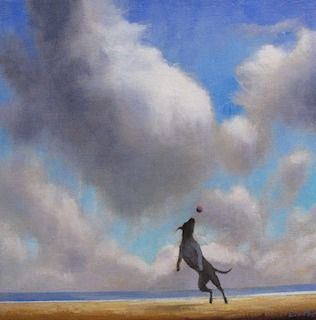 I will finish with some paintings that display beatiful pops of colour.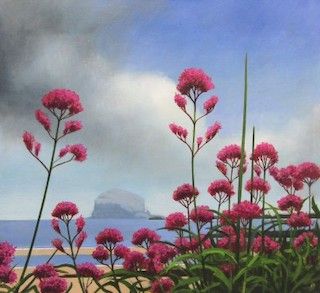 Credit
1 Text Scottishartpaintings.co.uk