As regular readers will know, we are all animal lovers here at the AnArt4Life blog, and particularly of dogs. We've published a number of posts which feature dogs (with many also connected to art), which can be found in the TagCloud under "Dogs" - Click here.
So, we were all very sad to learn of the recent passing of Gypsy, the beautiful black poodle of our illustrious Editor In Chief, Anne Newman.
But we know that Gypsy reached the wonderful age of nearly 18, and lived her best life, being totally cosseted and spoiled by Anne! And this is despite being warned that smoking cigars is bad for you and secret smoking behind the rubbish bins is even worse!!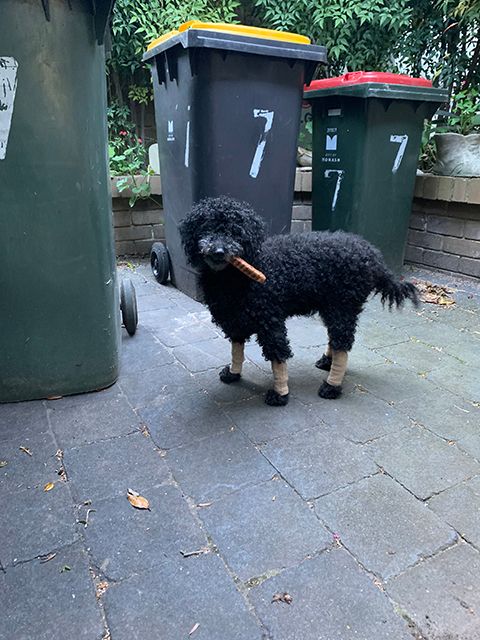 But we were also delighted to hear that soon after, Anne was able to welcome a beautiful black, soft greyhound called Indy! She has come to Anne from the "Greyhound Adoption Program"(GAP), which is a wonderful organisation sponsored by the Greyhound Association here in Australia to re-home greyhounds after their racing days are over.
Anne describes 6 year-old Indy as a beautiful, gentle girl who communicates with her eyes, is incredibly soft to pat and has a fluffy tail! Very unusual for a greyhound!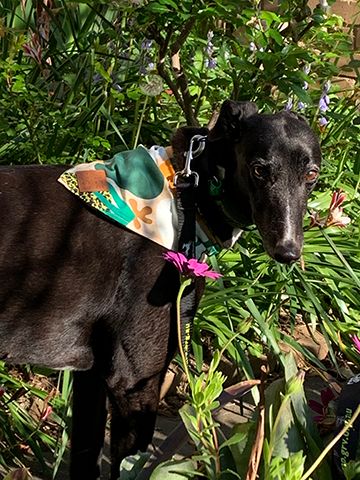 She follows Anne around the house and helps with the gardening and household chores!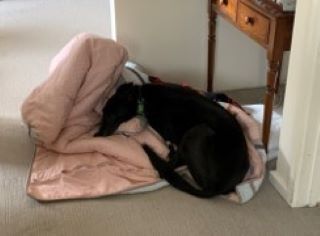 Do you have a dog, or know some dogs in your neighbourhood? Caroline (The Keeper) suggested that if you do, it might be fun to think about which artist you think your dog most resembles! Who would your dog be if he/she was an artist!?
Or perhaps you could suggest which artist Caroline's Nicky, Julie's Foxy, Rowdy's Digger, or John Pickup's Winston most resemble! Do let us know your thoughts in the comments box below!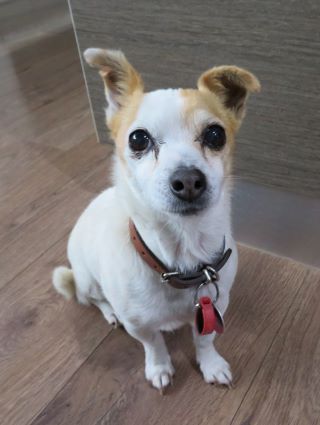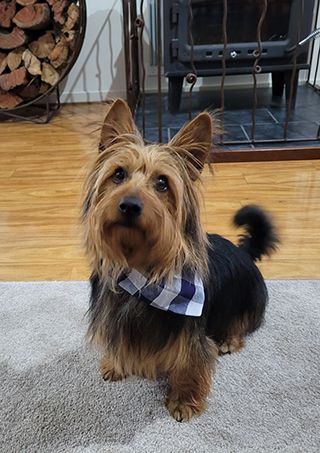 Following on from Caroline's idea, Matt Cameron, our wonderful technical 'Wizard Behind The Scenes', who makes sure the technology of the blog runs smoothly, has made us aware of a fun Google app that you can download onto your phone. It matches a historical painting of a dog using a photo that you put in! You might like to have a play too! Here is the link:
Matt has shared the famous portraits of his dogs! The one the left is Luca (his golden retriever) and Bonnie (the weimaraner ). On the right are the paintings which the Google app found to match.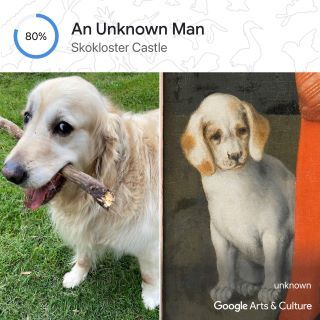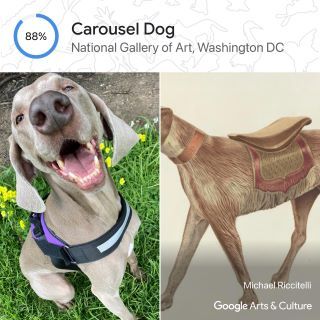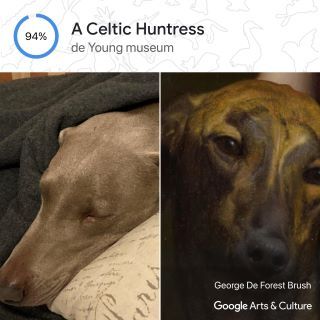 So, a very big welcome to Indy, and we are sure she will be a lovely companion for Anne for many years to come! And Indy's cousin in the UK - Elsa the German Shepherd who takes those wonderful photos of Regent's Park also wants to be in this Dog Day Art Display!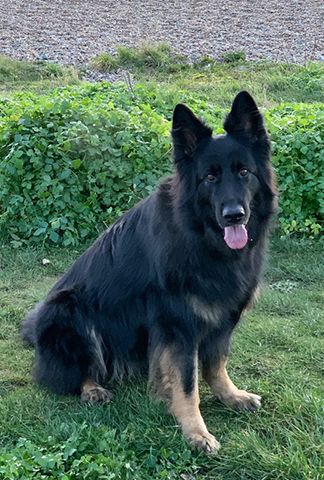 Late Mail
It's been a pink week for the AnArt4Life blog as we have had several new subscribers join up with the latest being P.A. in Australia. We send a very warm welcome to all our new subscribers and hope you stay for a little while to enjoy our daily art offerings.