Light Refers to the Forest (gakukakizaki.com)
Recently the works by a young Japanese artist Gaku Kakizaki caught my eye on Twitter.

There is a boldness yet peacefulness about his works which I find very appealing.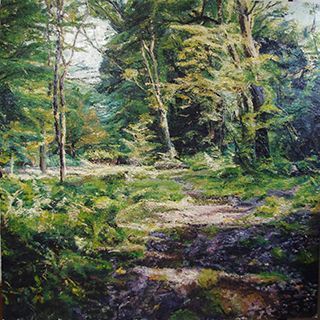 Gaku Kakizaki was born in Tokyo in 1981. He paints mainly landscapes and scenes from nature using very thick oils.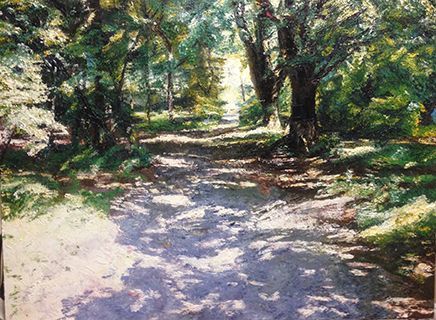 I like his scenery very much as they are lush with expression and narrative which leads the viewer on a reflective journey through idyllic scenes.
But Gaku's closeup works are also delightful with a vitality that is very refreshing.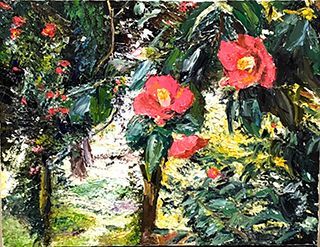 Whilst most of Gaku's works are of scenery around Tokyo, he has recently added Paris and New York to his repertoire.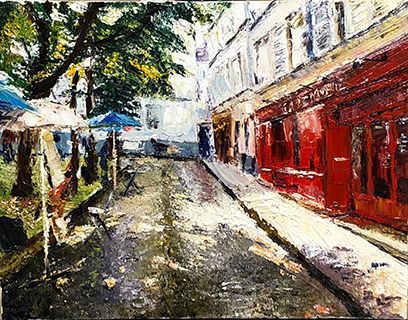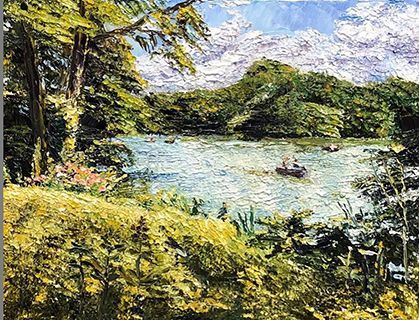 Some highlights from Gaku Kakizaki's career include:
Selected for the 2007 Shutai Exhibition (10-year newcomer award,
15-member of the Art Society of Japan)
2010 Musashino Art University
Graduation Work Laboratory Award
2011 Selected for Ueno no Mori Art Award Exhibition
2012 Musashino Art University Graduate School of Art and Design
Master course oil painting course completed
2013 Shanghai Art Fair exhibition
2016 FACE Exhibition 2016
Sompo Japan Nipponkoa Art Award Exhibition
2017 Sekaikaigataishouexhibition Awards Prize
(https://www.gakukakizaki.com/biography/)
Gaku has made a beautiful video using his paintings set to piano music. Take this opportunity to relax and reflect.
If you would like to follow Gaku on Twitter his handle is @GakuPainter
On Instragram you will find him at: https://www.instagram.com/gakkunkakisan/
And his works are on sale at Etsy.com.
Butterfly (etsy.com)