Blockbusters Bring Art to the Masses
Robert Edmond Jones, as Anne mentioned a few days ago, found Theatrical Realism, so easy, so lazy, so timid. I am sure even Edward Craig had no idea what he had set in train, embarking on monumental productions. Now we see monumental has progressed to Blockbuster where spectacular productions attract the attention of the general public, irrespective of the art form.
It is not just the set or the performers, but carefully considered marketing strategies to attract large audiences and to build fame and fortune for the stars.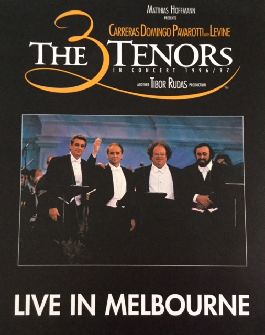 Opera singers had become rock stars, most patrons had never stepped inside an opera house, had no idea about operatic voices, yet became instant adoring fans. I was fortunate enough to attend their concert at the Melbourne Cricket Ground – the acoustics were terrible and the voices doubled back, the video images were not in time with the sound – yet it was an amazing experience to see the three most venerated tenors of our time in my home city.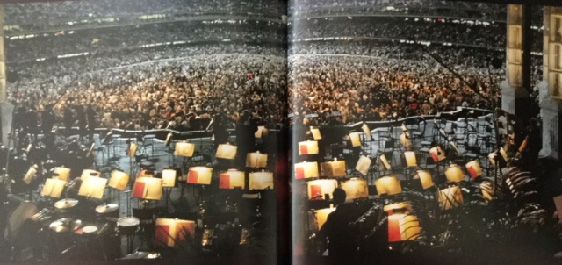 The Blockbuster however, is not a new phenomenon, said Morris Dickstein, a cultural historian at the Graduate School of the City University of New York. "Barnum, the shameless showman, repackaged the soprano Jenny Lind as a popular attraction and booked her around the tent circuit that served as the mass entertainment of the 19th century. Classical music has always brought us a few superstars… the tenor Enrico Caruso, who lived from 1873 to 1921, was a cult figure who inspired widespread fan hysteria in his prime". (nytimes.com)
Of course devotees of opera were horrified when Andre Rieu popularised what they considered to be such a pure form of art had been popularised and no longer exclusive.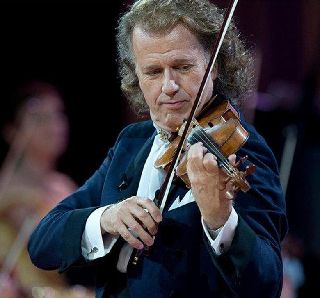 Again, a superstar cleverly marketed – a classical violinist, now 67, has sold 40 million CDs worldwide, and his tours, featuring popular favourites like "The Blue Danube" waltz and the theme from "The Godfather," have outsold Janet Jackson, Fleetwood Mac and Beyoncé, according to Billboard. His orchestral tour in Europe and Latin America from June to October 2015 had $19.1 million in ticket sales. (nytimes.com)
While critics have called his act schmaltzy, he simply says: "I rather see it as a compliment," he said. "I'm trying to create a 'Gesamtkunstwerk' (translated as synthesis of the arts) where music, décor and costumes all add up to a magical evening. (nytimes.com)
And so he has created his own form of the Blockbuster – but why has he attracted such huge audiences? The music is the same?
Well he has made it fun, given us a sense of magic and allowed us to escape briefly into a fairy tale - people can laugh and sing along, dance in the aisles – all frowned upon in a stately concert hall.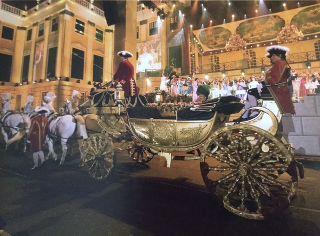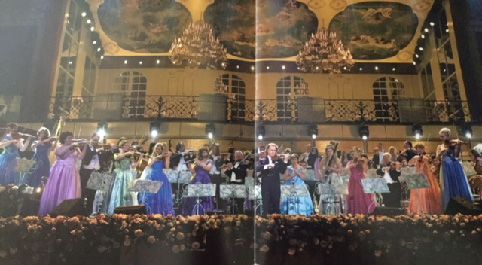 André Rieu made history in Melbourne's at Telstra Dome in 2008 with an audience of 38,605 (I was one of them!), which made it the biggest attendance of any Rieu show anywhere in the world.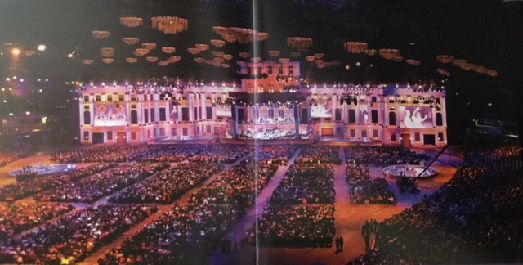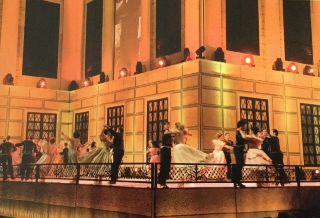 Despite the accolades, building three elaborate castles as the set for his world tour was an unaffordable extravagance. That tour put him 34 million euros in debt. The publicity gained from the extravagant show saw his next tour sell out, reaping 22 million euros. (Ref: Andre Rieu interview with CPA Australia chief executive Alex Malley)
Andre Rieu comes from humble beginnings, growing up in Maastricht in the very south of Holland (my Father's home town). He sells more concert tickets than Beyoncé, is the most successful classical musician around and tours with his own 60-piece orchestra. He lives in a castle, keeps butterflies and wants to be the first artist to perform on the moon.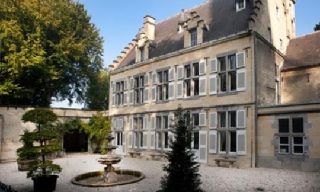 Rieu's Maastricht home doubles as a business (HQ. photo: www.intheblack.com)
The Hero Image today is Fireworks in Maastricht: Andre Rieu in Maastricht 2015 (Picture: Marcel van Hoorn). All other images are from my own concert programs.