Animal life around Mungo National Park and beyond
As we say farewell to outback Australia for a bit and embrace our international audience we must showcase a few of the furry and feathered creatures Jane and I saw on our recent journey into northern Victoria and south western New South Wales.
You have already met the family of malleefowls whose job it is to welcome visitors to Mungo Lodge.
But there are also three emus - Stripey, Crikey and Shelia - who live on the property at the Lodge - protected forever as they are unable to be returned to their natural habitat.
And on the right below Beau the great Australian Kelpie and devoted companian of Scott the tour guide.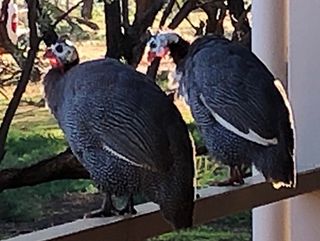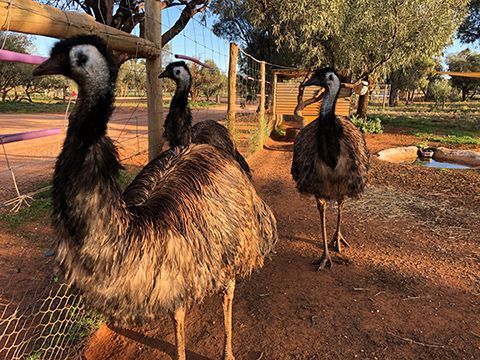 If you would like to have a go at drawing or painting or perhaps sculpting an emu - here is your chance. And please check out our previous posts on emus by clicking here and here and here. With no apologies as I love emus and I am convinced they were created just to keep us amused so far from the rest of the world!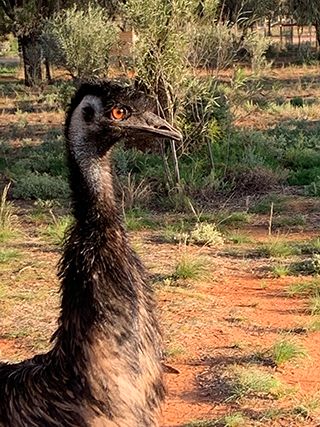 Out on the sunset tour of Mungo we were treated to seeing the occasional kangaroo curious to know how long we were going to stay intruding in their backyard!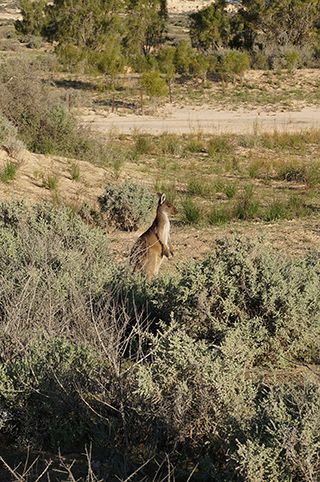 Back on the road after a wonderful visit to Mungo and heading south into Victoria we were in for a real treat. Jane spotted the Wedged-tailed Eagle and was quick to snap these great images.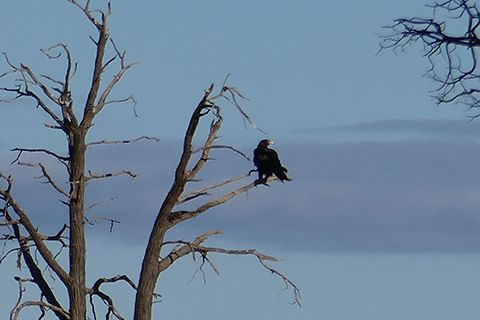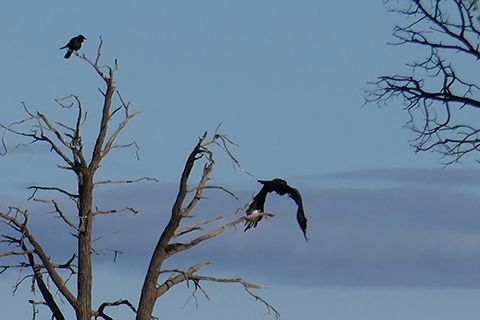 More amusing were the galahs trying to grab a quick breakfast of paddy melons.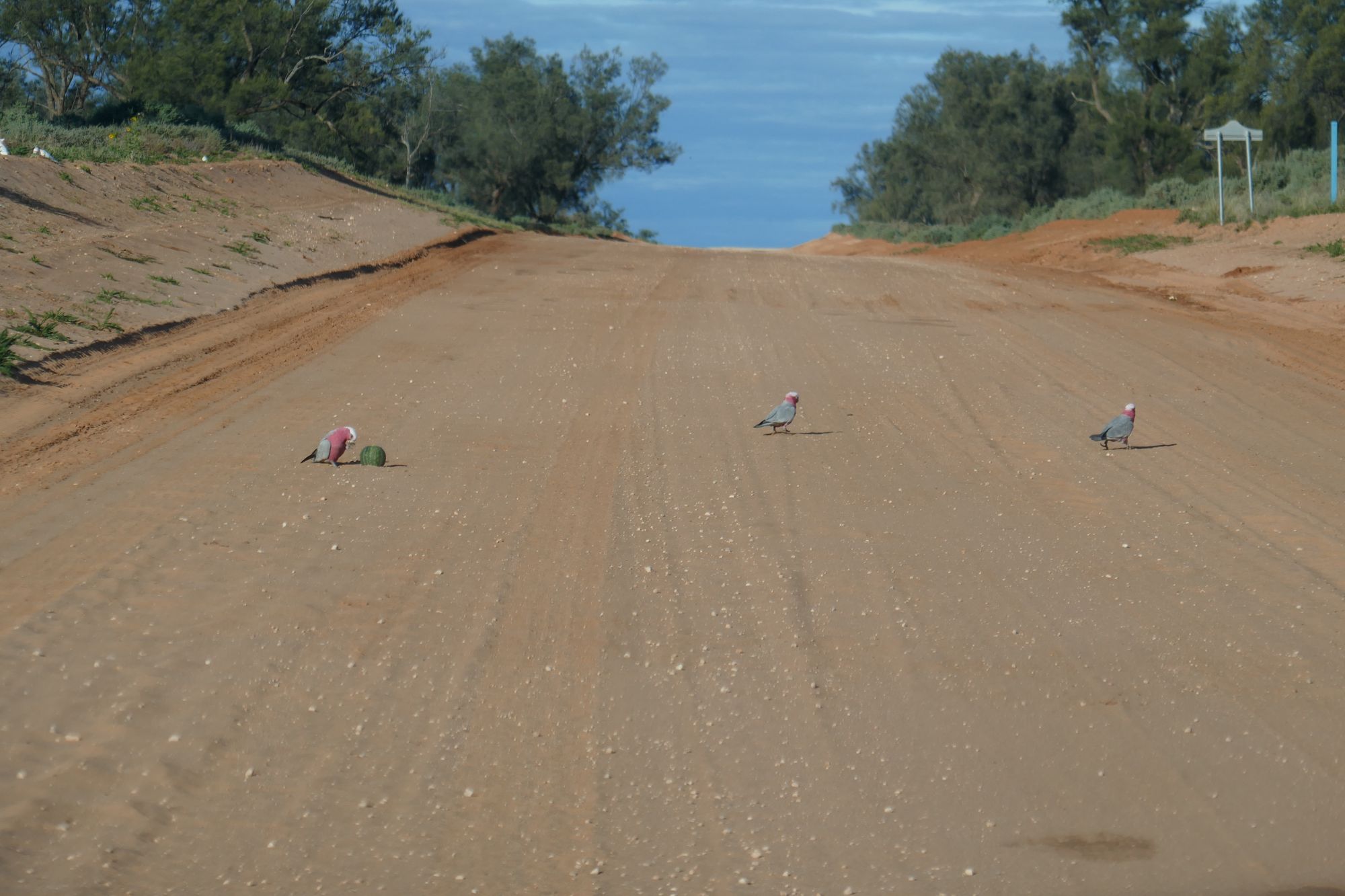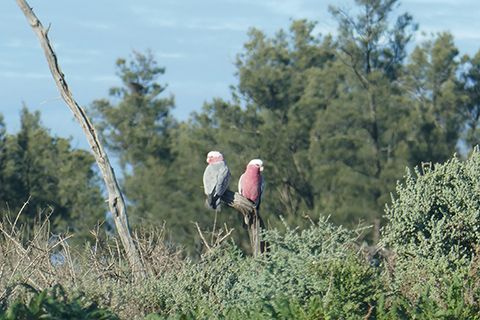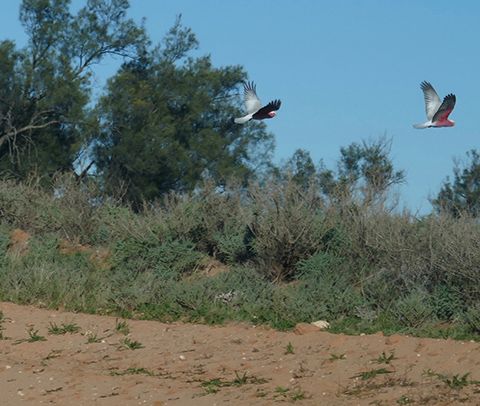 And we must also take flight for tomorrow we are "going fishing" and then it's off to Windsor Castle with Jane on her tour of Magnificent Mansions.