A Forgotten Wyeth: Henriette

When I started researching the Wyeth family of artists I knew that Andrew Wyeth's father was an illustrator but I didn't realise that N.C.Wyeth also had two daughters who were accomplished artists - Henriette and Carolyn.
Today we are going to study some of the works of Henriette Wyeth Hurd - a highly talented but forgotten artist.
Henriette Wyeth Hurd (1907–1997) was an American artist noted for her portraits and still life paintings. The eldest daughter of illustrator N.C. Wyeth and Carolyn Bockius Wyeth, she studied painting from the age of 11 with her father, brother Andrew Wyeth and sister Carolyn at their home and studio in Chadds Ford, Pennsylvania.2
Here are some of her anatomy sketches and life studies.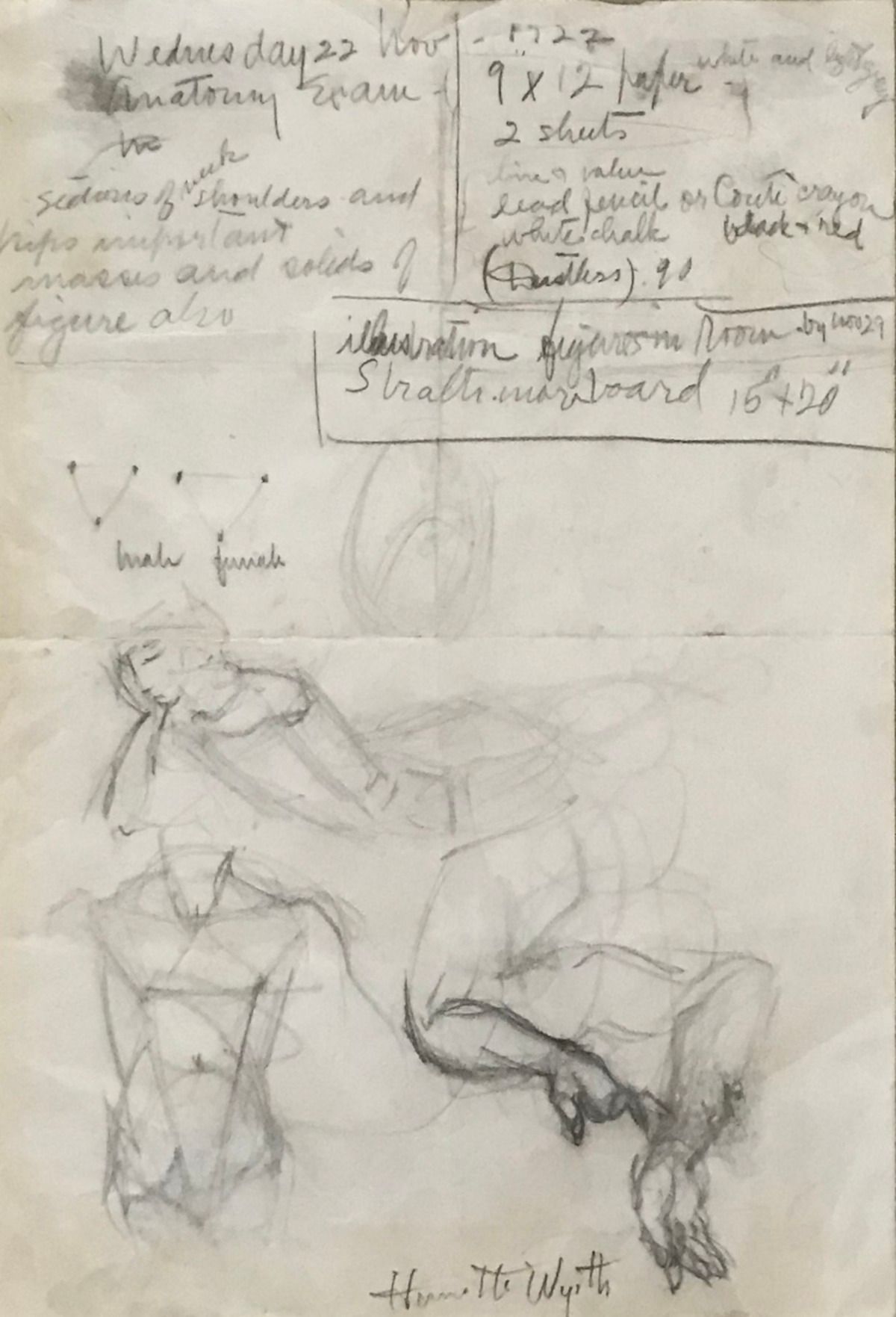 Henriette inherited her father's determination -- even a crippled right hand from a childhood struggle with polio could not prevent her from painting. Her teen years were spent at the Normal Art School in Boston and later the Pennsylvania Academy of the Fine Arts. After her schooling, she returned to Chadds Ford and continued her art studies under her father's guidance.3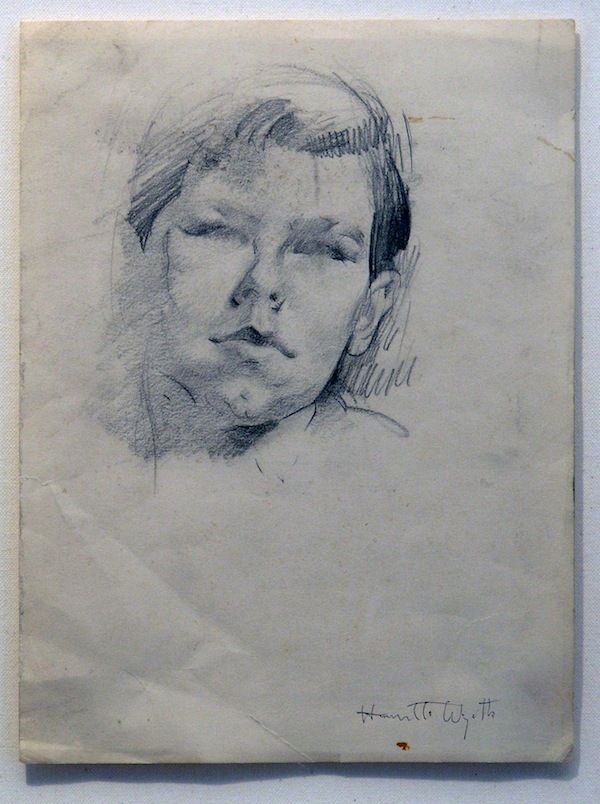 There can be no doubt about the talent Henriette possessed. My favourite painting is The Marvellous Little Nest - it is exquisite and skillfully painted. You feel you could reach out and touch the nest and eggs.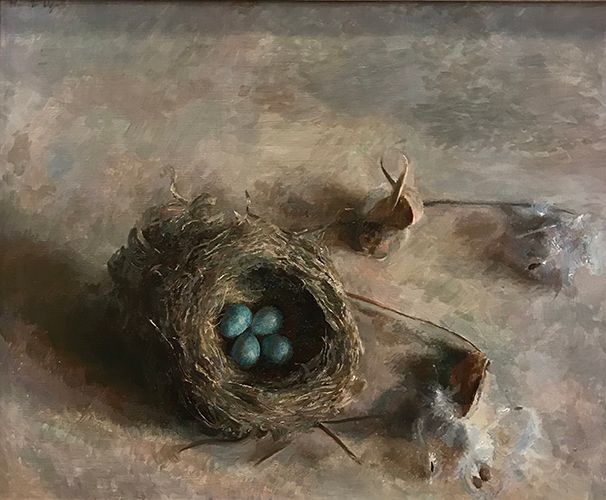 Henriette married Peter Hurd and they moved to live on the Sentinel Ranch in San Patricio, New Mexico. During World War II, she remained at home while Hurd worked as a war artist and correspondent for Life magazine.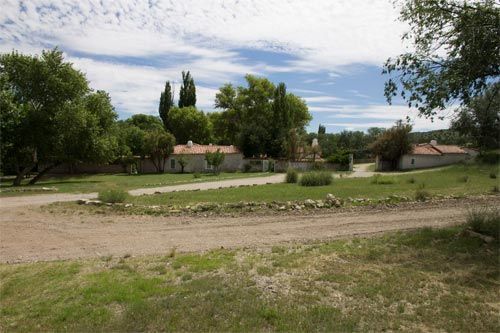 The West proved to be a spring of inspiration that allowed Henriette to flourish as a painter. Her energy, elegance and vigor would be devoted not only to her art, but to her family. Her home soon drew countless guests, wishing to have their portraits painted.
Henriette painted portraits of well known subjects such as actress Helen Hayes, prize-winning author Paul Horgan and First Lady Pat Nixon (below). Capturing more than a likeness of her subjects, she positioned the figure to be a design of her own creation. She loved painting children as an embodiment of innocence and youth.3
Here are three examples of her child portraits which speak for themselves. These aren't ordinary portraits - they are alive and the individual personalities are shining through. Henrietta's touch is magical. She inherited far more than the illustrative skill of her father N. C. Wyeth; she learnt far more than the techniques of portrait painting; she had a magical gift.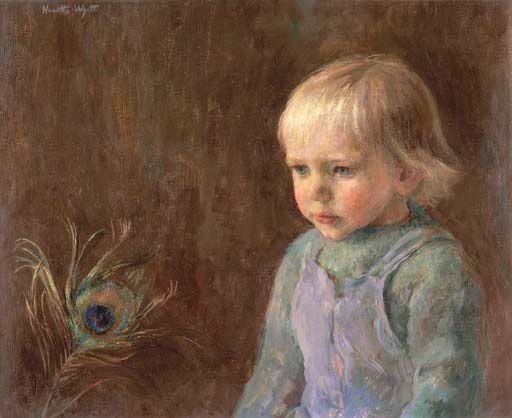 A beautiful portrait of Pat Nixon, wife of President Nixon and a fabulous portrait of her father N.C.Wyeth again illustrate not only the drawing andn painting talent of Henriette but her artistic touch to add a flower (left) and in her father's portrait to recreate him in front of his own easel and painting. They say Henriette captured a fleeting moment of life in her subjects.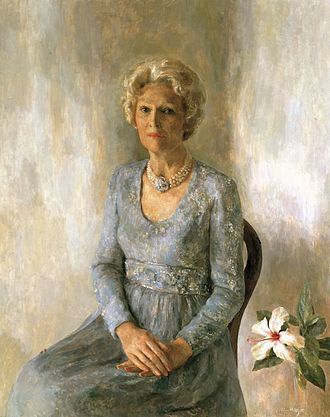 This fleeting moment of life is also seen in still life scenery and floral compositions she painted. Her sense of emotion elevates these elements in importance. Her objects show signs of reality but always retain the mystery she believed each item possessed.3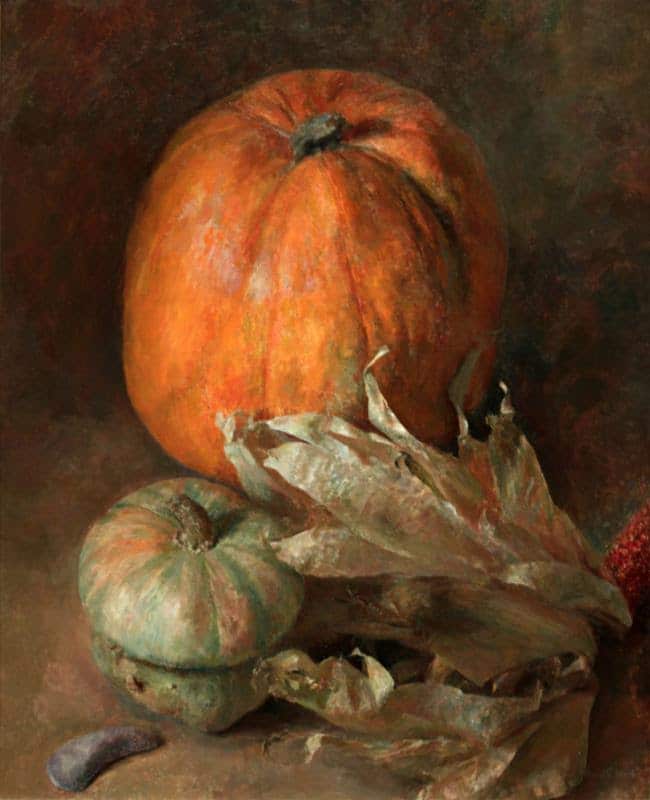 Henriette Wyeth's portraits and still life paintings attest to the fact that she is considered by many art scholars to be one of the greatest women painters of the twentieth century.3
Nothing is easy. It is not easy to have a baby, for a tree to grow--but that's what is beautiful. That is part of the beauty. To wish for a life of ease is ridiculous. When I think about how I really do feel it overcomes me. Then I wonder if I've done enough. – Henriette Wyeth.3
We will return very soon to look at more members of the Wyeth Dynasty: Henierette's sister Carolyn and their nephew Jamie Wyeth.
Credits
pinterest.co.uk 2. en.wikipedia.org 3. hurdgallery.com
nps.gov 5. invaluable.com 6. newmexico.org
artnet.com 8. curiator.com 9.fineartconnoisseur.com