In the Light of Hanukkah I want to share more of the paintings created by Yoram Raanan - they really are something special to behold.  
Afternoon Flight Acrylic on canvas  120 x 160 cm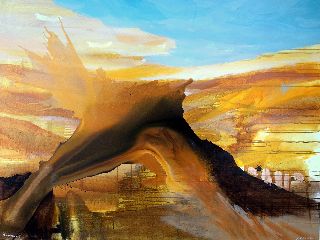 (yoramraanan.com)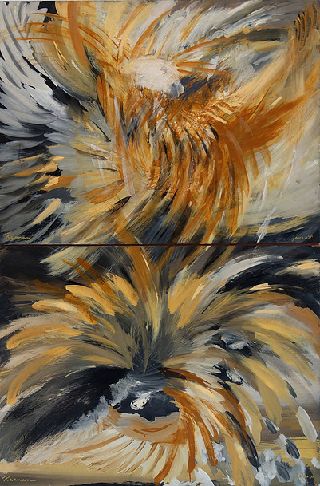 (yoramraanan.com)
Yoram Raanan was born in New Jersey in 1953 and graduated from the University of Arts in Philadelphia, PA( BFA 1975). He traveled throughout Europe and the near east and settled in Israel in 1977, where he has developed his unique artistic vision. Raanan's studio situated in the Judean hills overlooks the fertile plains extending out to the Mediterranean Sea. Surrounded by nature and environs in which King David wrote his psalms, Raanan is inspired by his learning and creates paintings and sculpture, which have brought him international acclaim.(artandsoulfineart.com)
Please follow this link to Yoram Raanan website to view his paintings and gain an understanding of the spiritual meaning he is conveying.  
Menorah Waves Acrylic on canvas, 100 x 80 cm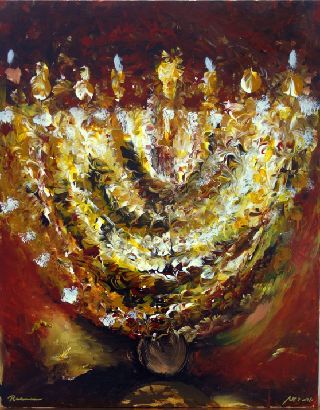 The Hero Image is Phoenix Arising Again by Yoram Raanan.  
Advent 6 December