In this week of Jewish and Christian observances I thought we would think about windows: symbols of hope, communication, opportunity and liberation.
Let's start with Chagall's The Window (1924), followed by Paris through the Window (1913).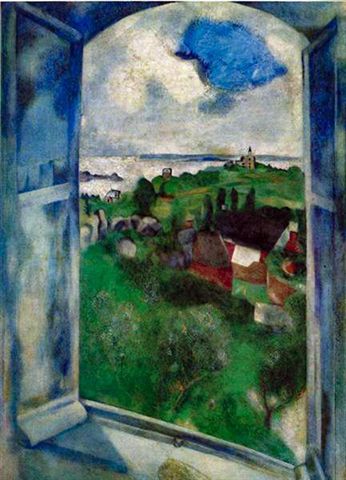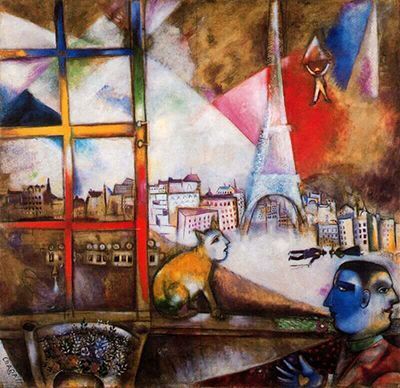 I mentioned the other day that I love the paintings of American artist Andrew Wyeth - as does Snoopy. We will leave Snoopy at home today and take a little look at windows as created by Wyeth.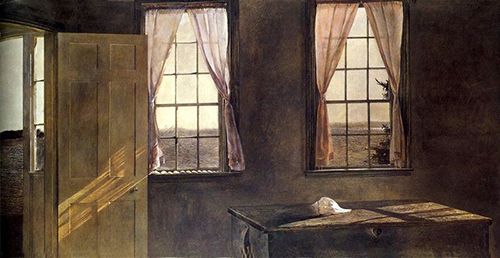 On a personal note, it was my mother who taught me about the importance of Windows and Mirrors as a means of creating another kind of artwork within your home. Gardens are often viewed best through a window.
First I made a collage of images taken through my studio window.
And then with the help of digital art I had a little fun using Photoshop to create some Window Works.
I start with the original photo of my garden (Top Left) and then (left to right, top to bottom) I show you some ways you can alter the image to create interesting effects. Great fun.
Original followed by the applied effects: Extrude, Mosaic, Oil paint, Pointalize, Solarize, Wind Blast, Wind Stagger.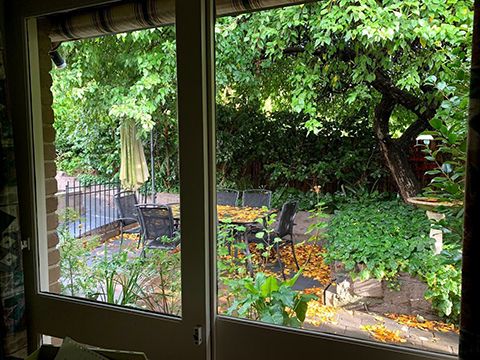 And then completely out of left field we have: Contour, Edges, Embose.
Of course if you find that you don't have a window in your home where you would like one, you can always learn the art technique of tromp l'oile to create the illusion of a window.
I am going to let Chris Westall take you to Provence through a window.
From windows you can see Rooftops which delight us artists as much as windows. Returning next week to show you some rooftops.