The inspiring legacy of 'Ferguson and Urie' stained glass windows
I think it is fair to say that most people can admire and appreciate the beauty of a stained glass window, particularly when the sun is shining through to highlight the beautiful colours.
Perhaps, like me, you have been privileged to see some near where you live, or perhaps on your travels around the world.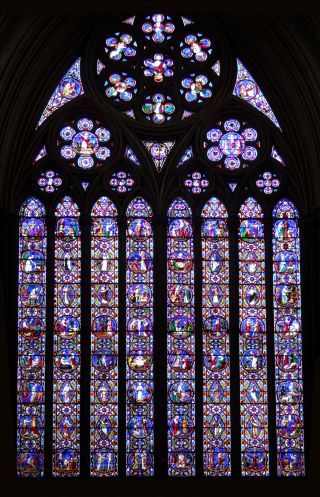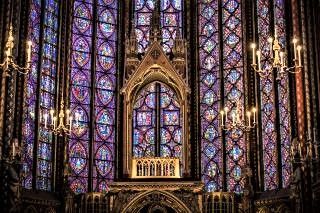 However, I have just recently become aware of some of the history of stained glass windows in eastern Australia and New Zealand.
Thousands of stained glass windows were installed in churches, public buildings and wealthy mansions by a small firm called Ferguson and Urie, over a period of just 46 years, from 1853 to 1899. They were indeed prolific!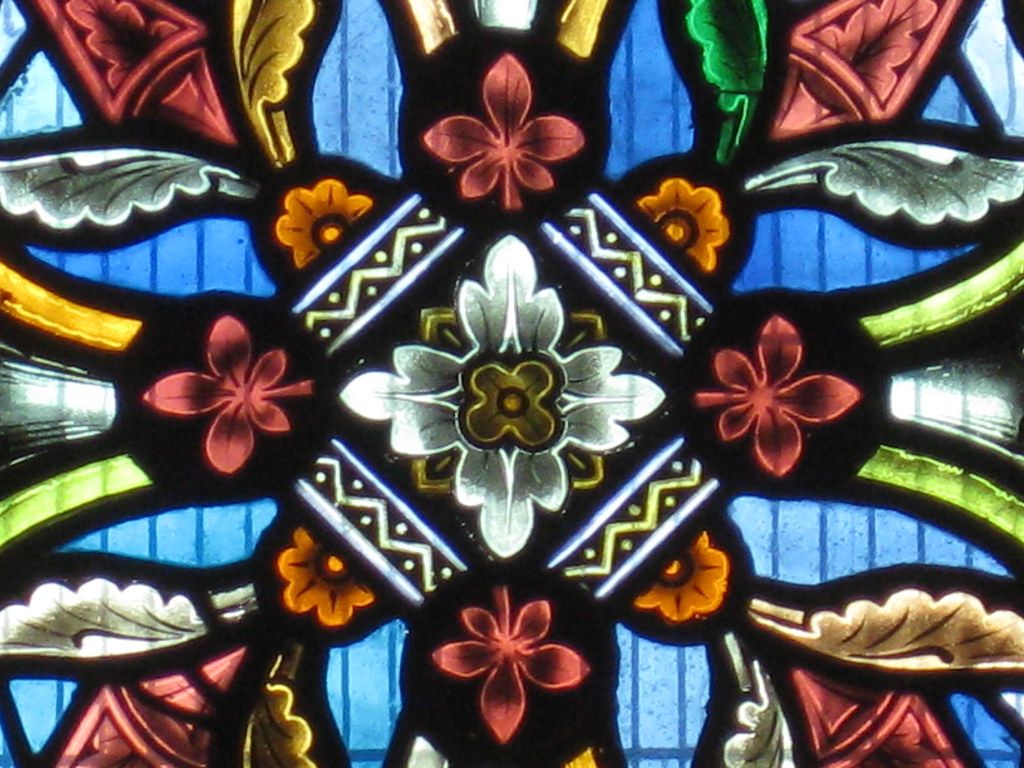 Two brothers, James and David Ferguson from Wallace Town, Scotland, and James Urie from nearby Kilmarnock, were lured out to Australia to seek their fortunes in the Victorian Gold Rush days, arriving in Melbourne in April 1953. They were by trade "Slaters, Glaziers & Plumbers" and had the very good sense to stick to their trade rather than heading off to try their luck in the Goldfields directly.
One of the brothers, David, did not like life in the Colonies, and returned to Scotland just four years after arriving, and James Ferguson and James Urie continued on in their joint business of "Ferguson and Urie".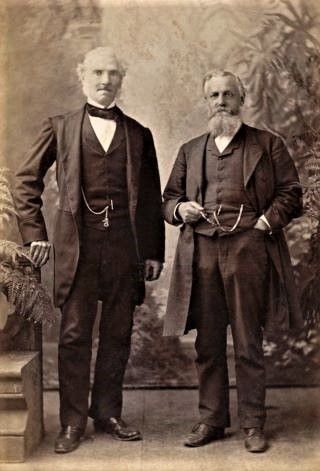 The business started in hired premises in Curzon Street North Melbourne in 1853 and by 1861 Ferguson and Urie were well established. By that stage, they were concentrating solely on the art of medieval stained glass craftsmanship, due to demand for the prevailing trend of Gothic architecture and art. The wealth generated by the Victorian goldfields provided the means for people to decorate lavishly with this beautiful work.
Up until that point, most stained glass was being imported from the UK and Europe, so there was an unfilled niche ready and waiting for them.
In early 1862 Ferguson & Urie engaged the services of John Lamb Lyon, a fellow Scot who was an experienced stained glass artist.
In 1863 Ferguson & Urie also recruited stained glass artist David Relph Drape. Drape initially trained as a decorative artist and worked mainly on church restoration projects in England. 1
It seems that Ferguson & Urie soon had the monopoly on the design and manufacture of stained glass windows in the Colony and were admirably competing with the works of English stained glass being imported.1
The earliest windows by Ferguson and Urie are those of the triple-light window in St Pauls Ballarat (c. 1861), St Margaret's Church in Eltham (1861), and the window commissioned for George Coppin's Apollo Music Hall in Bourke Street Melbourne (1862). It was known as the "Shakespeare" window and was bequeathed to the State Library of Victoria in 1960 by George Coppin's daughter Lucy.1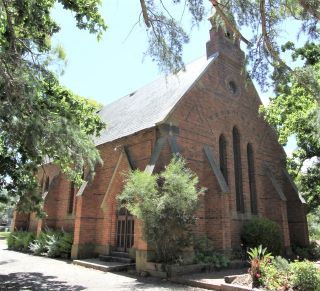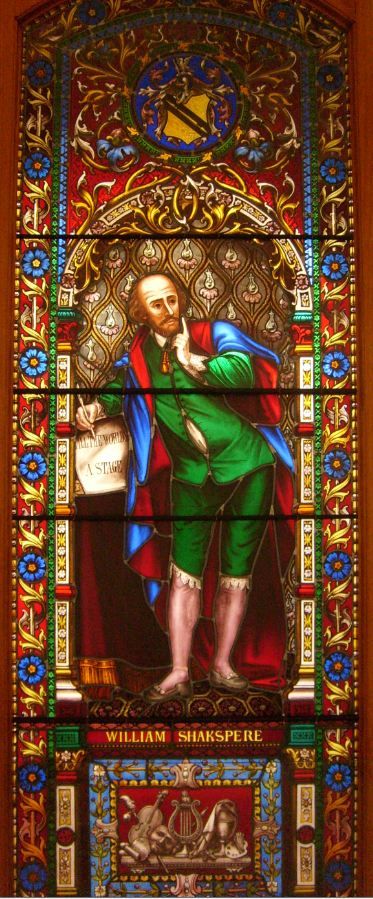 In 1875 Ferguson & Urie exhibited their stained glass work at the Intercolonial Exhibition and were awarded a silver medal and First Prize. The medal is known to be in the possession of a James Urie descendant along with a handmade poster with photographs presented to the founding partners by the employees. It depicts the images of James Ferguson, James Urie, employees and photos of their business premises at Yarra Bank South, Curzon Street and Collins Street in 1887. 1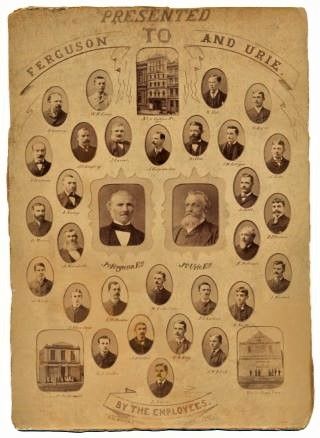 The business continued to do well, and in August 1884 the Melbourne Argus newspaper reported Messrs Ferguson and Urie had new premises at 10 Collins Street. The new building was seven stories (including basement) and was one of the first in Melbourne to be built with material known as "Hydraulic Freestone" (early concrete).1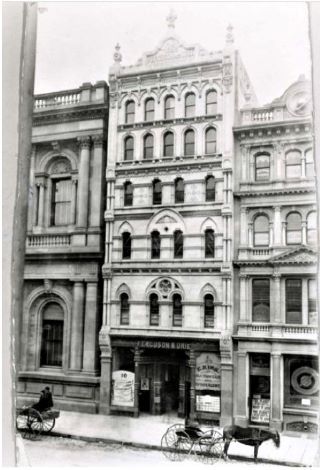 Around this time of 1884, George James Coates was apprenticed to Ferguson & Urie at the age of fifteen. He had studied at the North Melbourne School of Design and attended evening classes at the National Gallery School under Frederick McCubbin. His peers included Norman Lindsay, Max Meldrum and George Bell. Coates later married accomplished artist Dora Meeson and in April 1919 he became an official war artist to the Australian Government. His photo also appears in the above Ferguson & Urie employee poster.
Even though James Urie was 10 years or so younger than James Ferguson, he was the first to die, on the 21st of July 1890, at the age of 62. Outside of the business he had been a Justice of the Peace as well as a Councillor of Flemington and Kensington, and Mayor from August 1887 to August 1888.
Four years later, on the 17th of April 1894, James Ferguson also passed away, at the age of 76. This saw the beginning of the decline in the Ferguson & Urie story as neither of the partner's sons had the attributes needed to continue it in the same way. The building at 10 Collins Street (re-numbered to 281/283) was sold in 1899 and eventually demolished in approximately 1915. There ended a proud and productive, but relatively short, history.
Throughout that short Ferguson & Urie history, thousands of magnificent stained glass windows were created and installed in churches, public buildings and private mansions and homes around Melbourne, regional Victoria, New South Wales, Queensland, Tasmania, South Australia and three known instances in New Zealand. 1
A significant number of these windows can still be seen today in many of the heritage listed buildings and churches of all denominations throughout Australia, including the family mansions of both James Ferguson and James Urie in Parkville and Flemington, in Melbourne. 1
What a wonderful legacy to have quite a number of these beautiful artworks preserved for posterity: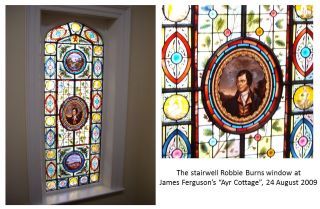 Identifying which stained glass windows were made by which artists and companies is tricky process as most early stained glass work is unmarked or signed, especially those in churches. However, there are certain Ferguson & Urie traits in their artwork as well as in the construction, assembly, depth of colours used, and positioning of the lead work. 1
It's usually easier to ascertain what is not a Ferguson & Urie window rather than what is, but the extraordinary depth of colours and artistic detail is a significant factor along with elaborate borders and the way the lead-work blends sometimes invisibly within their designs. 1
Learning this history has given me a whole new appreciation of stained glass windows, and perhaps you will take extra notice of any stained glass windows that you may come across in your area, or on your travels! Many have so much history behind them, but the skill is almost a lost art nowadays, and so are extra special to see ..........
Do let us know if you know of any Ferguson and Urie windows in your locality!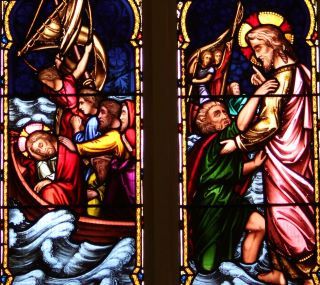 Footnotes
With thanks to Ray Brown of fergusonandurie.wordpress.com. (Ray is a great-great-great grandson of James Ferguson).
Here you will find hundreds of Ray's articles and historic newspaper transcriptions, thousands of photographs and a goldmine of historical information, not only about the Ferguson & Urie stained glass company, but also about our Colonial pioneers who were immortalised in the stained glass windows.
Here you will find Ray's large list of known Ferguson and Urie stained glass windows, some of which you may be interested to visit if they are nearby to you.