We've Got a Full Mail Bag
We have had some very interesting mail come in over the past week. The first is a bundle of interesting items from D in Bendigo.
Let us start with a couple of updates on the Bendigo born sculptor Ola Cohn whom we have written about before. This is a photo of Ola Cohn carving the Head of the Virgin posted on Facebook by Ola's great niece Fiona Cohn who is also an artist and soon you will be seeing some of her works. As Fiona explains Ola "studied at the Bendigo School of Mines before becoming a student of sculptor Henry Moore. Aunt Ola is also well known for the carvings of the Fairies Tree in Fitzroy Gardens Melbourne."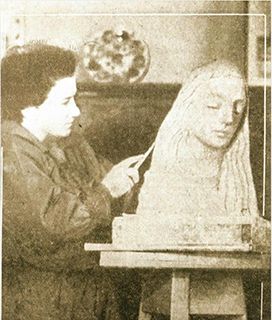 (Credit: Taken from the Facebook page of Fiona Cohn)
And from the Facebook site for Lost Bendigo & District comes these wonderful images (shared by Angus Pearson) of a sculpture titled Comedy by Ola Cohn.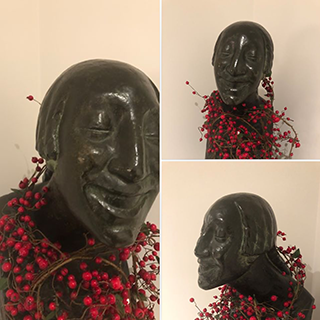 (Credit: Lost Bendigo & District/Angus Pearson)
D has also informed us that there is an exhibition ( 7 Dec 10 to 1 Mar 20) at the Bendigo Art Gallery showcasing the art collection amassed by the Honourable Paul M Guest OAM Q.C.. The exhibition includes "modern and contemporary Australian paintings, drawings and sculpture with a particular focusd on abstraction and conceptualism." (bendigoregion.com.au)
Former Family Court Judge, Olympic rower and art collector Paul Guest has donated 200 works, worth about $2 million, to Bendigo Art Gallery.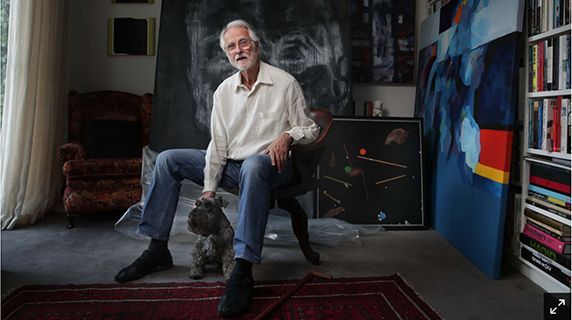 (Credit: Paul Guest OAM, pictured this month, is donating $2 million worth of his art collection to the Bendigo Art Gallery. CREDIT:SIMON SCHLUTER)
You might like to read the article by Andrew Stephens 'The epitome of an excellent benefactor': Paul Guest's gift goes a long way.
---
Julie has responded to Caroline's blog on Driftwood by adding her wonderful photos of driftwood animal sculptures taken at the Singapore Glass Houses.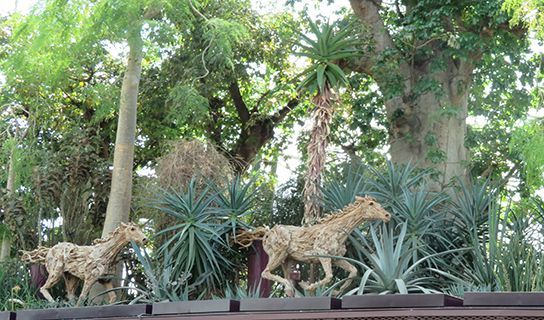 ---
Regent's Park, park in the Greater London boroughs of Westminster and Camden occupies an area of 487 acres (197 hectares) north and east of the St. Marylebone district. Originally a part of Henry VIII's hunting forest, Regent's Park was developed and landscaped (in the 1810s and '20s) by the city planner and architect John Nash as an area of leisure for the royal family and other aristocrats. It was opened to the public by 1841 and is one of the main parks of central London. (britannica.com)
E in London has shared with us photos of Regents Park which illustrate perfectly the picturesque early morning scenery.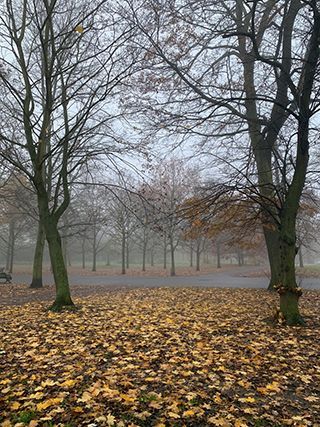 And I will leave you with this fabulous photo of El in London just hoping that someone will Come and Play with Me.