Vale - Kevin "Bushy" White

The death a couple of weeks ago of a great Australian character, Kevin "Bushy" White, is met with great sadness by the Anart4life blog. We extend our deepest sympathy to Betty his wife and to their children especially Jody who assisted me in producing the posts on Bushy's remarkable mineral works.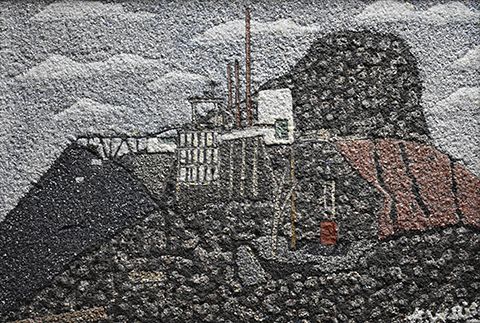 We know Kevin "Bushy" White as an artist - a creator of amazing pictures crafted from the minerals that are mined in his home town of Broken Hill. Bushy was born in Broken Hill in 1943, left school at 14 and was working on a sheep property near Robinvale, north western Victoria by 15 years of age.
Kevin returned to Broken Hill when he was 20 years old and met the love of his life, Betty - they were married on 9th September 1967 and remained happily together and in later years have been running the White's Mineral Art and Mining Museum in Broken Hill since Kevin retired from working at the Zinc Corporation Mine in Broken Hill.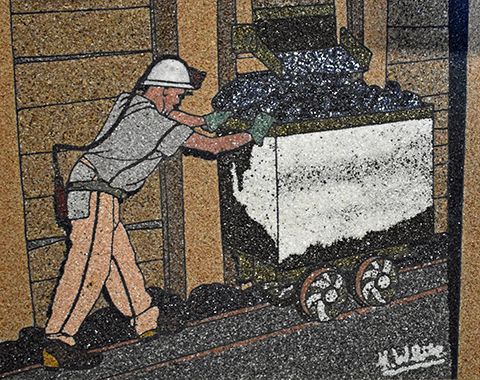 When Bushy chose to work deep underground he discovered that the blackness was alive with the sparkle of the minerals - hundreds of minerals with a myriad of colours.
He began talking to his wife Betty about the ideas forming in his mind: how the beauty of the underground could be used as the medium to create images of the history of mining in Broken Hill.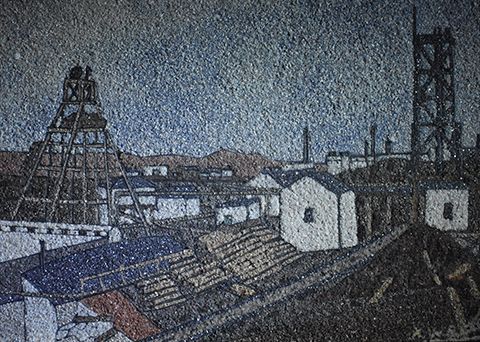 His works are a lasting testament to the men who worked these mines. Kevin uses this same precious earth to bring his view of the history of this world alive in his images - many of which recreate life underground from as far back as the 1880s.
I think the best way to say farewell to Kevin "Bushy" White is with this mineral picture of Wooden headframe, South Mine 1885.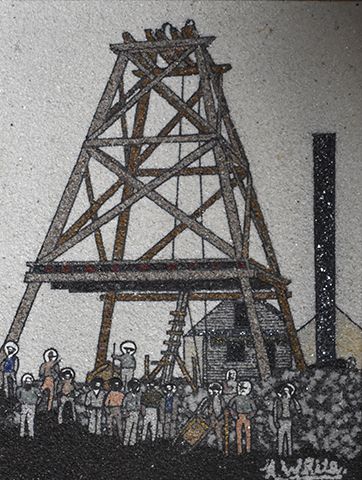 The historic and artistic record of mining in Broken Hill created by Kevin will remain - preserved and cherished forever. The enormous collection of pictures made from the minerals born in the earth would be without equal anywhere else on the planet. It will stand as a testament to a remarkable Australian and to his passion and commitment to share his view of his world.
If you would like to know more about this remarkable Australian and his amazing pictures made from the minerals mined in Broken Hill please click on the bookmark links below.


Credits
© The copyright for images of mineral paintings created by Kevin "Bushy" White as displayed in this post belongs to the family of Kevin "Bushy" White. They are shown here with the permission of Jody Lindsay, daughter of Kevin and Betty White.