The impact of Flower Power and more!
Today we discover the powerful and beautiful work of Mona Caron, a Swiss-born, San Francisco-based mural artist.
Murals in public space are Mona's primary focus. Her goal is to activate public space by simultaneously creating artwork and interactive street happenings, using the painting's narratives to spark conversations and critical awareness of the space we share.1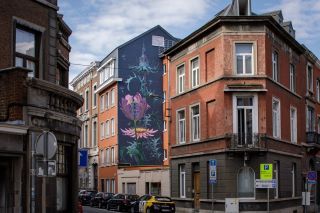 She has created large-scale murals in the US, Europe, South America and Asia. Whilst she has a particular focus on plants, she also co-creates visuals for street actions and outreach with social and environmental movements. 1
The images below give you some perspective on the heights to which she will go to achieve her aesthetically pleasing designs! (Can you spot the suspended scaffolds in these pictures? Scary!)
I am sure you will agree that her images, which can be on buildings up to 10 storeys high, are very powerful……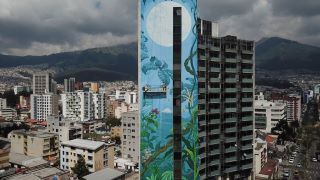 But why plants and weeds? Mona was born and raised in the wild and verdant Centovalli region of Ticino, Switzerland. She owes her love of botany and the natural form to her childhood's natural surroundings, and to her mother and grandmother's teachings. She also somehow inherited her style of depicting plants from her grandfather, who was a botanical illustrator, even though they were never close. 1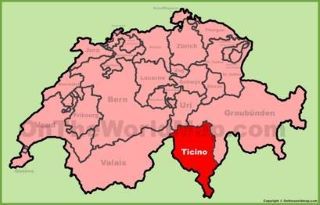 Her father, theatre set designer, Peter Bissegger, also influenced her concern with a visual environment's influence on a viewer's emotions and vitality.1
Mona briefly studied English literature at the University of Zurich before relocating to San Francisco, where she attended the Academy of Art University, graduating with honours BFA in illustration. 1
Her work can be loosely divided into categories or themes, such as:
The Weeds project
She is best known for her multi-story murals celebrating the rebellious resilience of WEEDS!, She says "They may be tiny but they break through concrete. They are everywhere and yet unseen. And the more they get stepped on, the stronger they grow back." (perhaps they represent the margins of society?)
She was invited to contribute weeds at various symbolically perfect locations around the world, at a larger scale. She says "The pieces integrate my long-standing social practice of direct, street-level, spontaneous community participation in my murals, actively "feeding" the weeds metaphor at its root." 1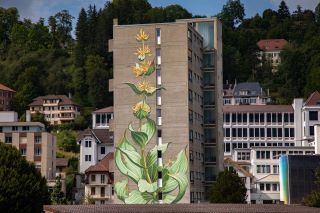 Surreal botanicals
These are phyto-metaphoric dreamscapes: botanical forms merged with surreal imagery, describing a state of mind, or the state of our world. 1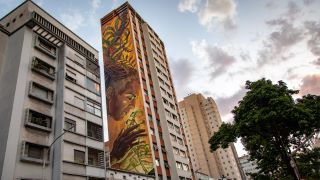 Murals about history and place
These are murals telling a story about the very place they are located in. All my murals are site specific, but these are more literally so. They are centred on the social practice of using art to create social interaction, in which people reflect on the history, current state, and better potential, of the very space they find themselves in.1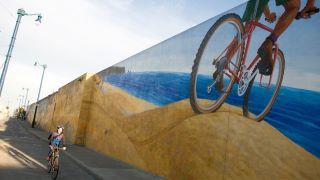 These are murals directly inspired by their visual surroundings, and lie a little bit outside her other themes.1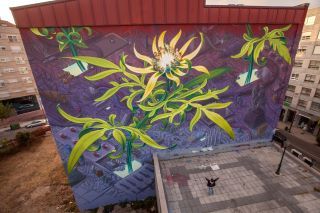 She is also very motivated by what she calls Art-ivism.
Mona creates art for street actions and graphics in accompaniment of social and environmental justice movements, local and international.1
Her art has been used in climate justice movements, water rights, and labor rights groups with organizations including 350.org, the Coalition of Immokalee Workers, Zero-waste Detroit, US Social forum, La Coordinadora por el Agua y la Vida and Fundación Abril of Cochabamba Bolivia, Acción Ecologica(Ecuador), Land is Life, among others.1
She also has collaborated with urban commons and bicycle advocacy groups on 3 continents, including several World Bicycle Forums. 1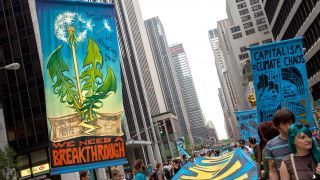 Illustration
Mona has also illustrated books, posters for music or political events, news editorials, and more, using various styles of watercolor, block print techniques and more.1
Mona's book illustrations have included collaborations with author Rebecca Solnit, and a children's book based on an Afghani Sufi tale that has been translated into Spanish, Dari and Pashto. She has also created a number of posters for music and cultural events in her home town of San Francisco, some music album art, and editorial illustration.1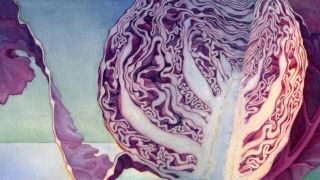 Mona is a passionate and dedicated artist, making powerful statements and committed to bringing about change and community engagement. Do you think her work is beautiful and meaningful? Do you have a favourite theme that resonates with you?......
You may like to explore more of Mona's website by clicking here.
Footnotes
With thanks to Mona Caron, at monacaron.com