Rone – "Time" exhibition at Flinders Street station: Part 2
Flinders Street Station, in Melbourne, Australia, was built in 1910 and has been an icon of Melbourne, Australia, ever since. You can see below, that more than 110 years on, it is still exactly the same.....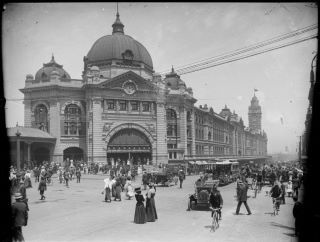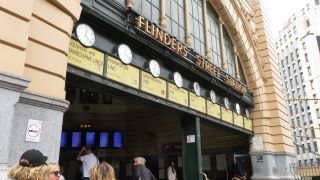 Generations of people, right up to the current times, have met "under the clocks," which used to show the times of trains on the various lines and were changed manually by a station hand. The levels above the main hall and platforms used to be a hive of activity up until in the mid-1900s. Level three featured a library, gymnasium, classrooms and a ballroom. The grand ballroom used to be a cultural hub, hosting concerts, meetings, dances and more, but has been closed to the public since 1985. The dome itself has been left to be the home of pigeons for the last century. Can you imagine the mess that was up there??
So for the current generation, whilst the ground floor is still a hub of people coming and going to catch trains to all parts of Melbourne, it is been a source of rumour and mystery as to what was actually up on the higher levels. Was there really a ballroom hidden up there?
Street artist Tyrone Wright, better known as Rone, was one such person who was intrigued to know and keen to get up there to see. We saw some of Rone's earlier installations in yesterday's post – click here if you missed it.
Rone kept badgering people till he got permission to go up there. Once he saw it, he had a vision for a sensory experience that would pay homage to the ballroom's rich history. He and his team of 120 people worked for almost 3 years to create a portal into post-World War II, where European migrants were the powerhouse in getting Melbourne back on it's feet after the war. The eleven rooms of the exhibition pay tribute to the hard working lives of the population which gradually built up the prosperity of Melbourne again.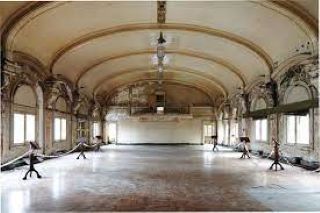 And so I just had to go along to see if for myself…..
Called Time, this emotive experience captures the character, atmosphere and the grand scale of this faded, abandoned space, but also gives us glimpses of the station's role as a once-glorious hub of work, learning and social life. 1
The focus of each room is one of Rone's haunting, signature "Jane Doe" murals, surrounded by hand built and hand picked items which create each a sensory experience of working life in days long gone by. As you move from one room to the next from a very long corridor, you are immersed in the manual work of a sewing room, a library, a typing pool, an art studio, just to name a few….. all frozen in time. The windows in the corridor are covered in newspaper pages from the 1950s and 60s, to keep out the modern world. And even they have been carefully chosen to show that nothing stays the same....
But in addition to the incredible detail of old objects so meticulously arranged in these incredible rooms, sound and light also play a huge part in setting the mood.
The set builder director was Callum Preston, set decorator Carly Spooner, and a team of more than 120 Victorian creatives and professionals built and sourced the vintage items. The evocative music is by sound composer Nick Batterham.
It's dark, and its haunting and it's hard to believe that everything here has been brought in – it looks exactly as though it was abandoned half a century ago.
Here are some of my photos, which I hope convey little bit of what it was like....
If you get the chance, it is well worth a visit….
If you are interested, this article from The Guardian explains how Rone went about the huge work that was involved…..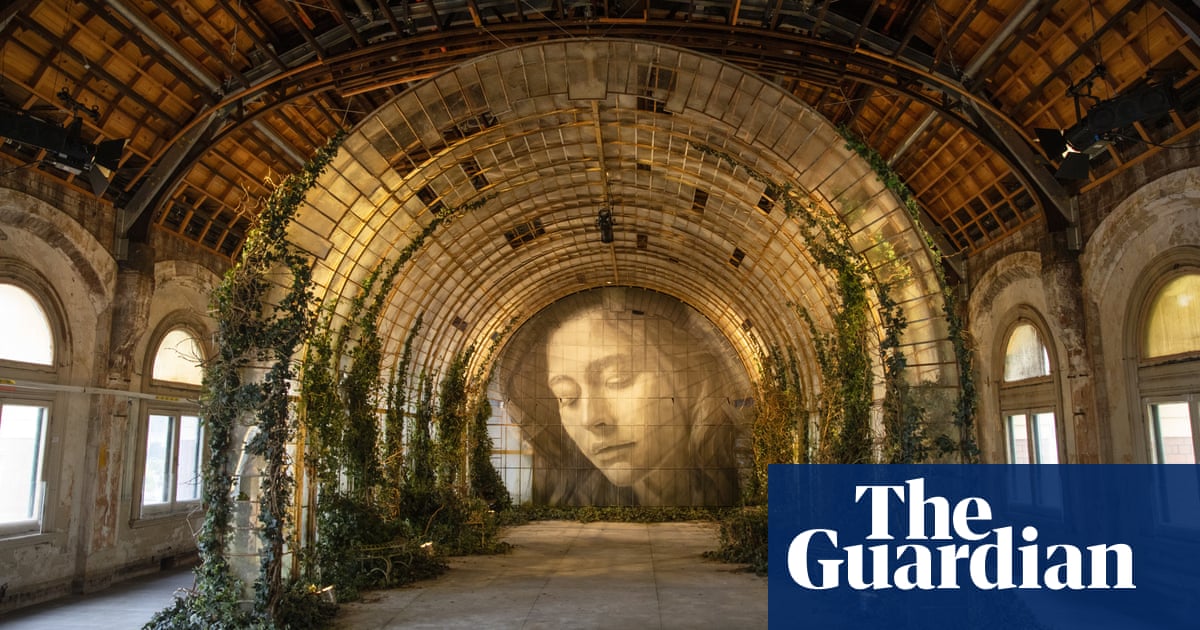 Footnotes
Taken from article in timeout.com.au