The Art Scene in St John's Wood, London
Before we say goodbye to St John's Wood where we first learnt about Soutine Restaurant, I want to give you a quick peep at the art scene that was thriving in this area of London in the late 1880s through to the early years of the 1900s.
In 1878 two London art teachers- Elíseo Abelardo Alvarez Calderón (1847-1911)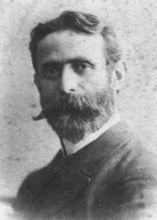 (Credit:en-wikipedia.org)
It has been difficult to find examples of his work but this one (untitled) illustrates his style.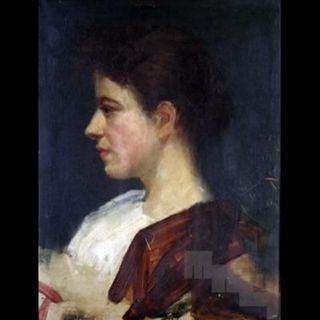 (Credit: Pinterest)
and Bernard Evans Ward (1857–1933)-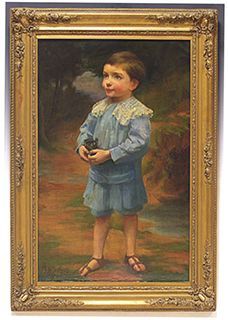 (Credit:Bidtoart)
founded the St John's Wood Art School (a.k.a. The Wood or Calderon's Art School).Sadley I couldn't find a photo or portrait of Bernard Ward so thought this delightful painting done by Ward of a young boy would be an appropriate replacement.
I did find one photograph from the School and that was of the female students in an "impromptu sketching class" in the courtyard of the St John's Wood Art School during the luncheon. The women of course could not study with the men and had to attend the special classes for women.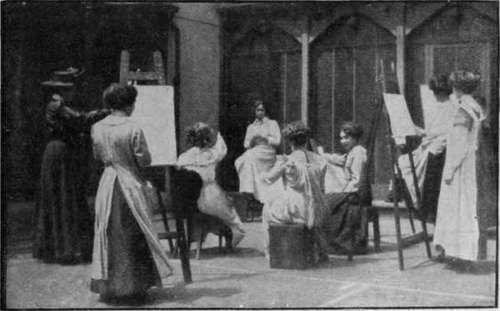 One of the teachers at the school was a woman- Vanessa Bell.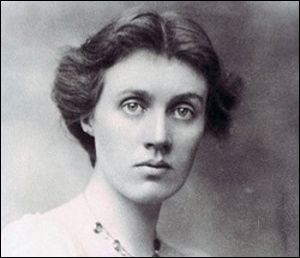 (Credit:Spartacus Educational)
Vanessa was a little like Berthe Morisot that you learnt about from Julie the other day in that she was over shadowed by the talented people around her and so remained less well known. In Vanessa case it was predomiantly her sister and famous feminist writer Virginia Woolf who gained the attention and fame. And as part of the Bloomsbury Group Vanessa Bell had competition from all the larger than life writers, intellectuals, philosophers and artists that formed as this set. But let's give her some attention and have a look at a few of her paintings done in what would be called a Post Impressionist style.
Follow this link to read more about Venessa Bell in an article by Fiona MacCarthy A Radical Regained.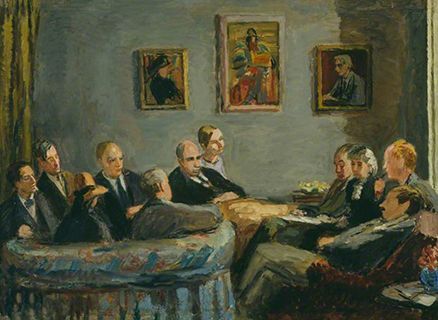 The English caricaturist Lewis Christopher Edward Baumer (1870–1963) who worked for more than fifty years for the British magazine Punch was born at St John's Wood, London, England, and studied at the St John's Wood Art School under A. A. Calderon, at the Royal Academy of Arts, and at the Royal College of Art.
His first drawings appeared in the Pall Mall magazine in 1893; in 1897, his first cartoon in Punch appeared. In 1921, he was elected a member of the Royal Institute of Painters in Water Colours.(en.wikipedia.org)
Here are three examples of his work.