When I read Julie's post on Gustave Caillebotte I was amazed to see his painting of Les raboteurs de parquet (The Floor Scrapers or Floor Planers). How incredible for anyone to think to paint an image of these craftsmen. Caillebotte, in fact painted two images of these men at work as you can see below.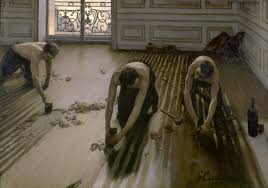 Are you wondering what this has to do with our Saturday Reflection?
There was a time when the world almost revolved around people who worked crafting wood for daily purposes as well as ornamentation and for works of art. And whilst this craft is not as popular as it once was, there are still many who work in wood - albiet with the help of a few more sophisicated machines.
I believe the same love of wood remains in our world and so today let's take our few minutes of reflection to appreciate the wood workers of the world - wherever they may be.
A few beautiful trees to remind you that all glorious wooden works of art start with a gift from nature.
I have a young man working in my sunroom at the moment restoring an old desk I gave him. He is taking the old polish off and at the moment wants to bleach the wood to match his new bed. It is a work in progress! I don't mind what he does as I just love to see the young interested in making anything at all - and especially making something from wood.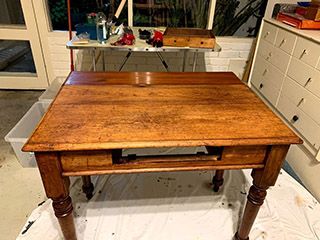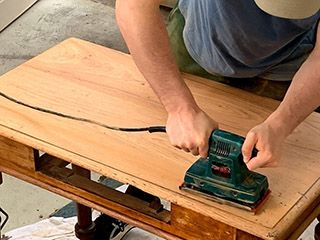 And now a wonderful painting in a realistic style of the Carpenter's Workshop Seen from the Artist's Studio for you to reflect on.
I wonder if you know or can guess the artist?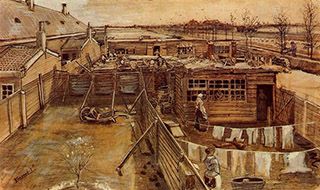 Tune in tomorrow and I will reveal the name of the artist. I will give you one hint - look at the figures carefully.
And now there is no better way to appreciate those that work in wood by checking out our post on The Hannah Cabinet. You probably saw this post a few weeks ago but please revisit to see the magic that can be created with a piece of wood in the hands of an expert.