Really Scary Pumpkin Carvings to Celebrate Halloween
I was going to show you some really scary paintings to celebrate Halloween but they were so awful I couldn't bring myself to publish them. In their place I have chosen some scary pumpkin carvings!!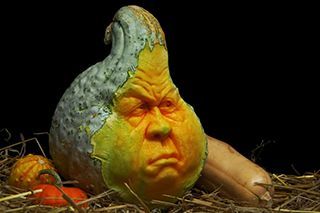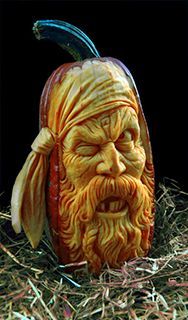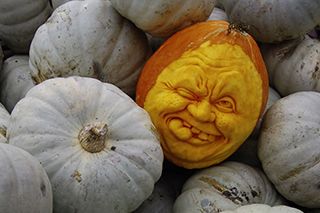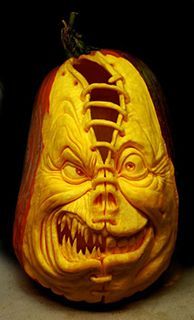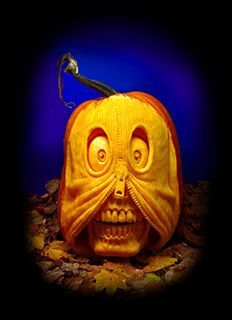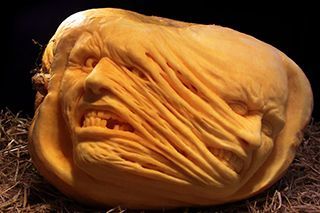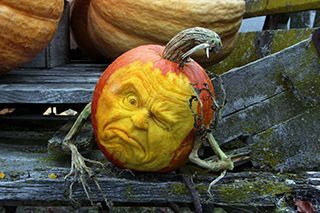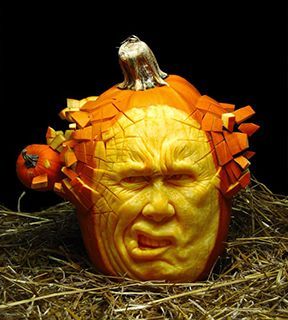 All images above taken from: https://www.thedailybeast.com/23-amazing-carved-pumpkins.
Okay- for those of you who don't scare easily here is one of the milder paintings from the paintings I have rejected as being too scary!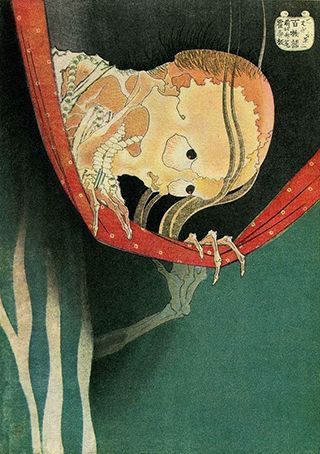 HAPPY HALLOWEEN TO EVERYONE WHO GOES ALONG WITH THIS CELEBRATION.
In my neighbourhood we just use it as an excuse to have a BBQ get together and the kids (of all ages) have a great deal of fun.