Paul Summerfield: Fishing for Dreams
It's been a very difficult 18 months for artists of all the arts across the world who have been affected in so many ways because of the pandemic. Our subscriber Trevor Lee in Canberra has alerted me to the frustration artists are experiencing under the present circumstances as their planned exhibitions are being constantly thwarted by lockdowns.
Canberra artist Paul Summerfield was signed up for his first exhibition in Melbourne, titled Exploration 21 to be held at the Flinders Lane Gallery in July. Because of the partial lockdown Melbourne is experiencing at the moment the Exploration 21 exhibition has been moved to on-line sales only active until 14 August 2021.
Today we showcase some works from Paul Summerfield - all of which are ink on archival paper.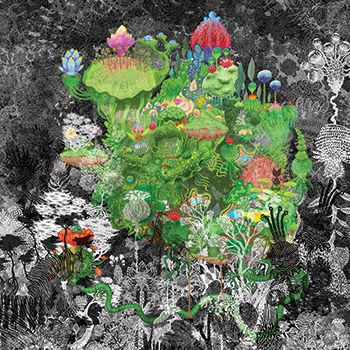 In spite of the the sadness that is enveloping the world, Paul's creativity is expressed in elaborate digital artworks (which) combine technology and nature to create uniquely hopeful realities full of serene beauty alongside implausible dream-like realities. 2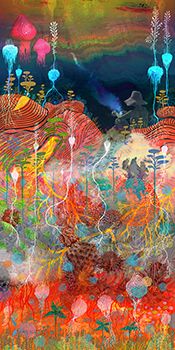 To see the beauty in Paul's work I have magnified a section from Walking through an Ancient Undergrowth so that you can examine the intricate detail he has created.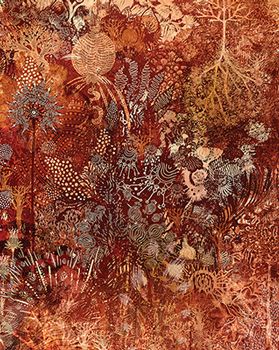 Here on the AnArt4Life blog we saw an example of Paul's digital work three years ago when we presented a video he produced showcasing a portrait of a house growing as it was constructed. 2
Please watch the two-minute video where Paul Summerfield has interpreted the dwelling and its environment into a house portrait.
You can read our post about the building of the house called Wakool by clicking here.
Please check out the beautiful words being created by Paul Summerfield in the Exploration 21 exhibition by clicking here which is open on-line until 14 August 2021.
And when you have time please visit the Paul Summerfield website.
In a few days time you will be given a preview of paintings being prepared by Sydney artist Kevin McKay whose creative output is giving stability to a world that is at the moment very unpredictable.
A huge shout out to all artists around the world and recognising that your creative output in all mediums have always kept us entertained and enlivened. We appreciate and love you for the incredible contribution you have given, and will continue to give, to all societies around the world.
And a very warm welcome to our newest subscriber - N.B.Y.in India.
Credit
1. flg.com.au/exhibition/exploration-21
2. exemplary.com.au/energy_rating_services/sun_conscious/sunconscious_design_TL.php