The Birth of a House called Wakool
One of my blog subscribers has just sent us A House Treat.
T of Canberra who in real life is Trevor Lee (architect) many years ago bought a site bordering a nature reserve in Tuggeranong (far south suburban Canberra, ACT) and set about designing and creating a curvaceous response to its Brindabella Ranges vista and the Macarthur Ridge Reserve landscape while building a home needing virtually no heating or cooling. (http://www.exemplary.com.au)  
Trevor came up with the idea to digitally record the progress of the building of the house named Wakool after the ship some of his ancestors came on from England to Australia. Digital Artist Paul Summerfield created the video of the building of the house and so thanks to technology you can watch the birth of Wakool. Watch very carefully as the changes are subtle.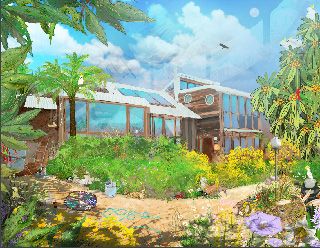 For a much larger portrait of the house click here.
A few more images of Paul Summerfield's images of Wakool for you to enjoy. And a reminder how cold Canberra is in the winter.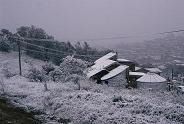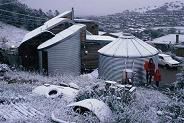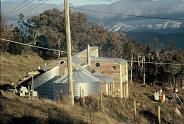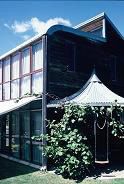 Please also take time to check out the digital artworks of Paul Summerfield.