Patterns & Suzanne Benson's Quilts
One creative activity where an understanding of patterns is paramount is in quilting. We are so fortunate on the AnArt4Life blog to have quilter Suzanne Benson as an advisor and contributor.
I introduced you some time back to the quilting expertise of Suzanne when she sent me an image of her Bee Mindful quilt. If you missed this post you can check up on it by clicking on the image below.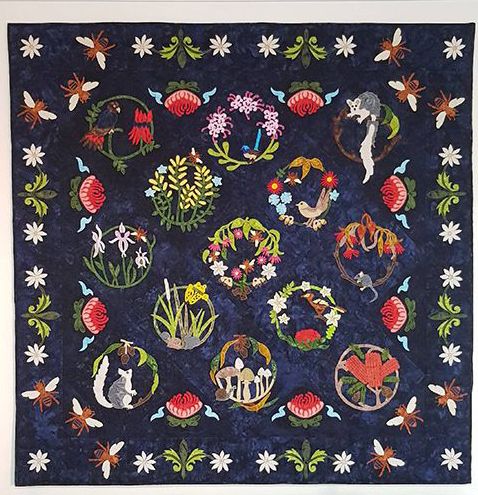 If we peep through the window into Sue's home and especially her sewing room you will not be surprised to see a marvellous array of work displayed on the walls.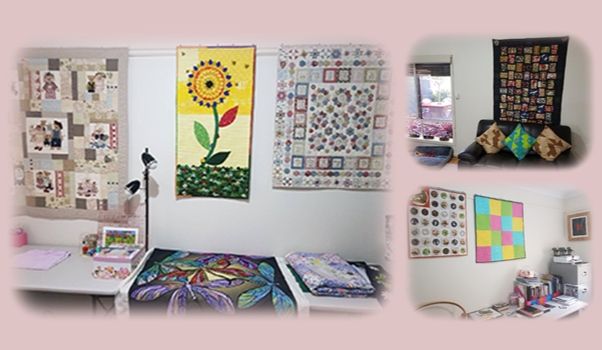 👀
Join me as we go in a little closer to examine Sue's creations and to marvel at the skill and creativity involved and to note the intricacy of patterns - because quilters are the experts when it comes to understanding how to create the perfect pattern.
Suzanne is passionate to her very core about her craft and I am very pleased to say one of her glorious quilts adorns one of my beds.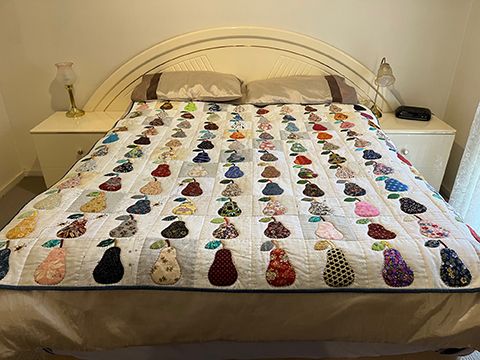 As you can see each square has a pear made from different materials making for a marvellous array of colours and pattern in each pear. And if you look carefully into the closeups below you can see bees flying between some of the pears.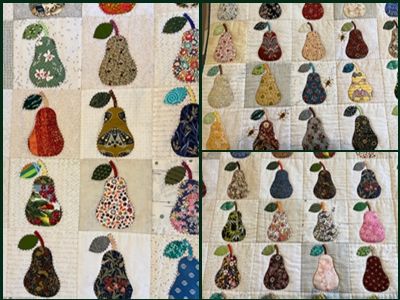 And then we move onto a recent creation by Suzanne for a new addition to her family - a teddy bear covering for a baby's cot.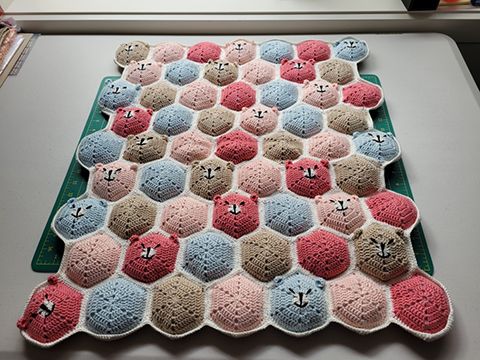 What always amazes me with quilters is the incredible variety of shapes and tones of colours they can utilise.
The quilt cover in preparation below shows the subtlety of colours and tones and the delicacy of stitching which can be applied to achieve such interesting and attractive patterns.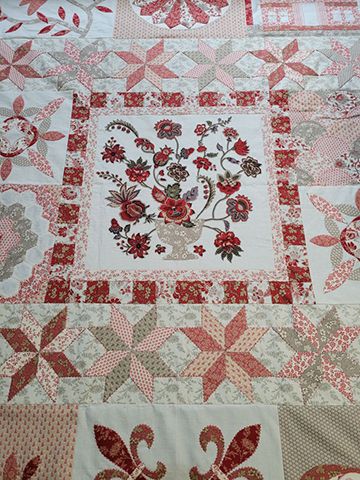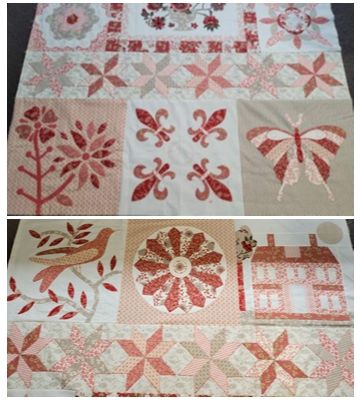 I find the arrangement of shapes in the quilt above fascinating because there is such variety in contrast to the Pear Quilt I showed you at the beginning of the post. In the quilt above we have birds, flowers, butterflies and even a house - plus other geometric shapes. Amazingly all these different shapes combine harmoniously through the monochromatic changes in the shades of red with the occasional contrast achieved by an analogous relationship with the beige and fawn. Analogous colours sit next to each other in the colour wheel.
We will conclude today with a very delicate feel good quilt which delights the heart.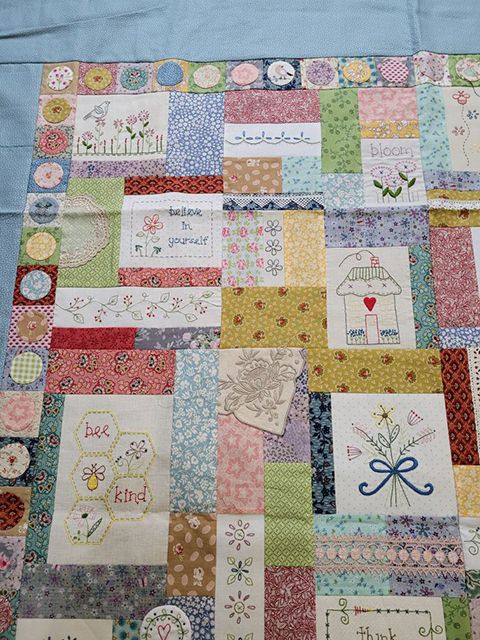 In amongst all the great variety of patterns made predominantly on geometric shapes are embroidered sayings such as bee kind, believe in yourself, wish you well, imagine and enjoy the little things.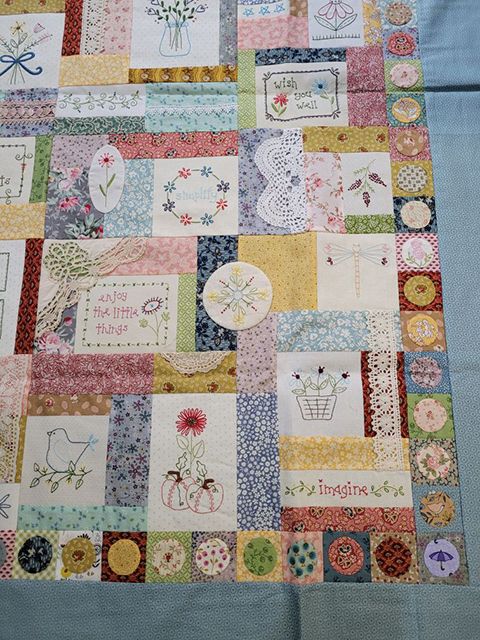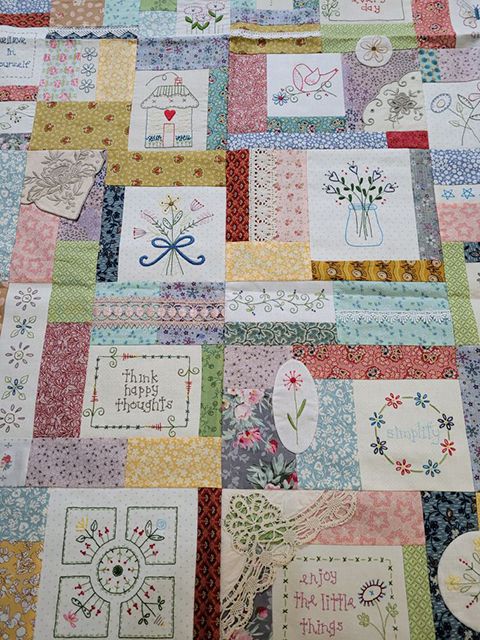 💜
Thank you Suzanne for sharing your delightful needlework with us and for encouraging us all to think happy thoughts.