Operation Art is an exhibition of 50 selected artworks by students from schools across New South Wales who have been invited to create uplifting works for other children.
The exhibition held at the Maitland regional art gallery, is an initiative of The Children's Hospital at Westmead in association with the NSW Department of Education and includes artworks by students from Hunter and the Central Coast schools in NSW. Credit - mrag.org.au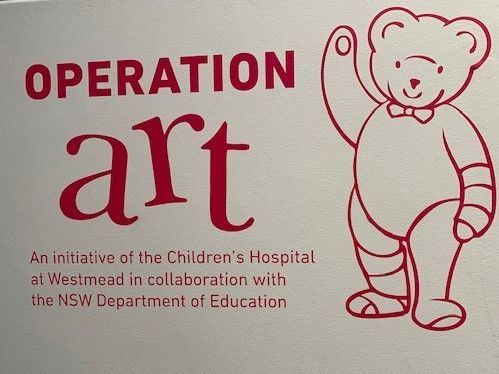 I was fortunate enough to stumble on this exhibition when recently in Maitland. It is uplifting to see these up and coming young artists holding their own alongside the likes of John Blackman, Margaret Preston and Grace Cossington-Smith. What I particularly loved was the sometimes funny and often insightful description of their artwork. Take a look and I think you might agree. (Apologies for odd angles of some art works, tricky to photograph due to placement on wall and reflections etc)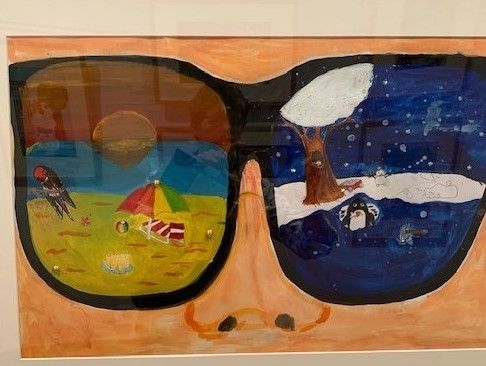 These magic sunglasses allow you to choose two seasons. When it is too hot in summer, you can choose winter. What season would you choose?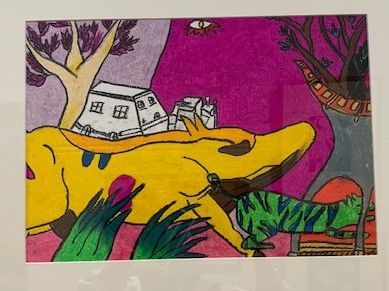 My artwork is a fantasy landscape constructed by borrowing elements from modernist art works by Franz Marc, Henri Rousseau, MC Escher and Pablo Picasso.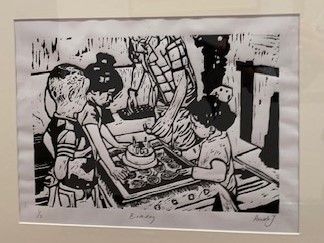 This artwork depicts my 4th birthday. It was celebrated in Northern Ireland and I was an Indian Immigrant in a strongly Caucasian culture. It was hard to adapt to this environment as a child, however in this artwork, it is a mix of both worlds. I am happy to celebrate my birthday, carefree of my cultural struggles and being as a kid should be, happy with my family and friends.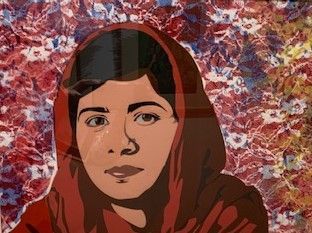 I did a vector portrait of Malala Yousafzai because she is a highly influential activist for education and women's' rights. The portrait was inspired by Shepard Fairey. (Let us know if you would like some information on Vector art or Shepard Fairey and we will happily oblige in a future blog.)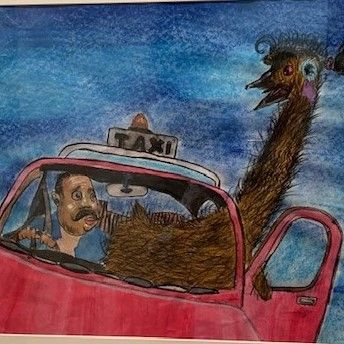 I just loved this picture because it makes me smile and laugh. I wanted to put lots of expression on the face of the taxi driver and emu.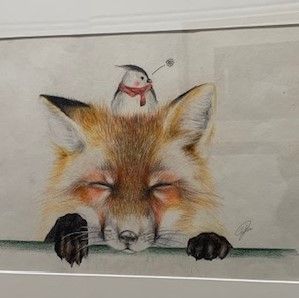 This drawing is a depiction of the friendship between a fox and a bird, a seemingly impossible combination as the two are supposed to have a predator-prey relationship. The artwork is for children in hospital who have to fight with diseases at such a young age. Although carnivore foxes are stereo typically portrayed as cunning and cruel animals, this is not the case here. I hope this encourages the children to remain hopeful even in the face of life's most challenging difficulties.
I feel confident that the world will be in safe hands if we leave it to these children.