Pixie O'Harris and the missing paintings
As regular readers know, Jane, Anne, Julie and I love a great mystery tale about paintings. Anne told you the story of The Secrets of Scheveningen Sands and Jane revealed the incredible story of the stolen Van Gogh paintings in Vincent and The Underworld.
Immediately when I read that paintings from Pixie O'Harris had been found in a storage room at Taree Hospital, mid North Coast of NSW, I wanted to find out the circumstances around finding this treasure.
The multi-talented Pixie O'Harris (1903-1991), children's book author, painter, illustrator and broadcaster, was born Rhona Olive Harris in Cardiff, Wales, sixth of nine children of George Frederick Harris, artist, and his wife Rosetta Elizabeth, née Lucas. By the age of fourteen Rhona was exhibiting drawings with the South Wales Art Society, of which her father was a chairman and secretary.
Arriving in Australia in 1921 on board the Demosthenes, the 16-year old Rhona was given the nickname "Pixie", which she assumed for the rest of her life.
For our ship loving readers, The Demosthenes' (built in Belfast in 1911) maiden voyage, from London to Melbourne via the Cape of Good Hope took thirty-six days. During World War One Demosthenes served as a troop ship resuming its Australian service in 1920.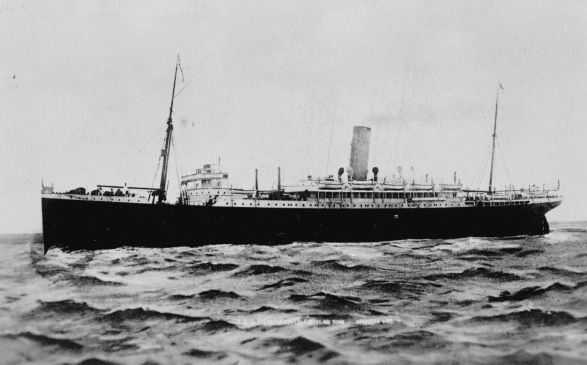 Settling in Sydney in 1921 Pixie joined John Sands Ltd as a commercial artist and later drew fashion illustrations for Anthony Hordern & Sons Ltd. Her first major children's book commission was to draw black-and-white illustrations for Maud Rennor Liston's Cinderella's Party (1923). She wrote and illustrated stories in the Sydney Mail, and drew cartoons and caricatures for the Bulletin and cartoons for Aussie. Around that time she changed her name to 'Pixie O'Harris', admiring the apostrophe a printer had mistakenly added!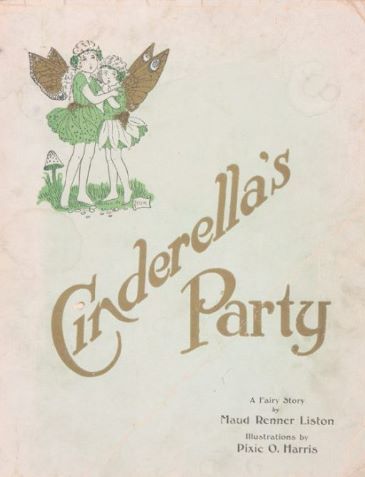 The Pixie O'Harris Fairy Book, an illustrated collection of radio stories by Pixie and other authors published in 1925, made her name. She wrote and broadcast a children's program for radio station 2UE in Sydney, and contributed to the Australian Women's Weekly.
In 1927 Pixie O'Harris married Bruce Pratt, editor of The Australian Encyclopedia; her husband was a younger brother of the artist Douglas Pratt.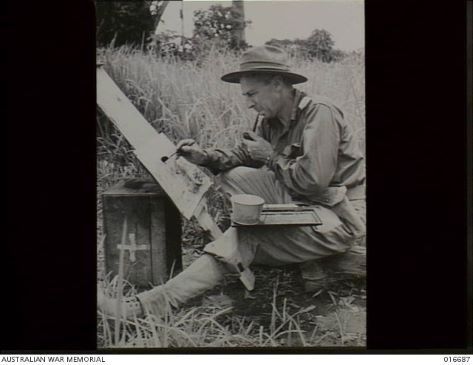 Later they had three daughters; in hospital after the birth of the third, Pixie loathed the blank walls of her room and despaired of the effect such clinical bleakness would have upon 'children who sometimes have to spend weeks or months in hospitals'. So, she painted a kangaroo fantasy mural on the walls of Wade House at the Royal Alexandra Hospital for Children in 1939. Over the following 40 years she did about 50 murals for children's institutions for which she was awarded an MBE in 1976. Pixie was also awarded both the Queen's Coronation Medal (1953) and the Queen's Silver Jubilee Medal (1977).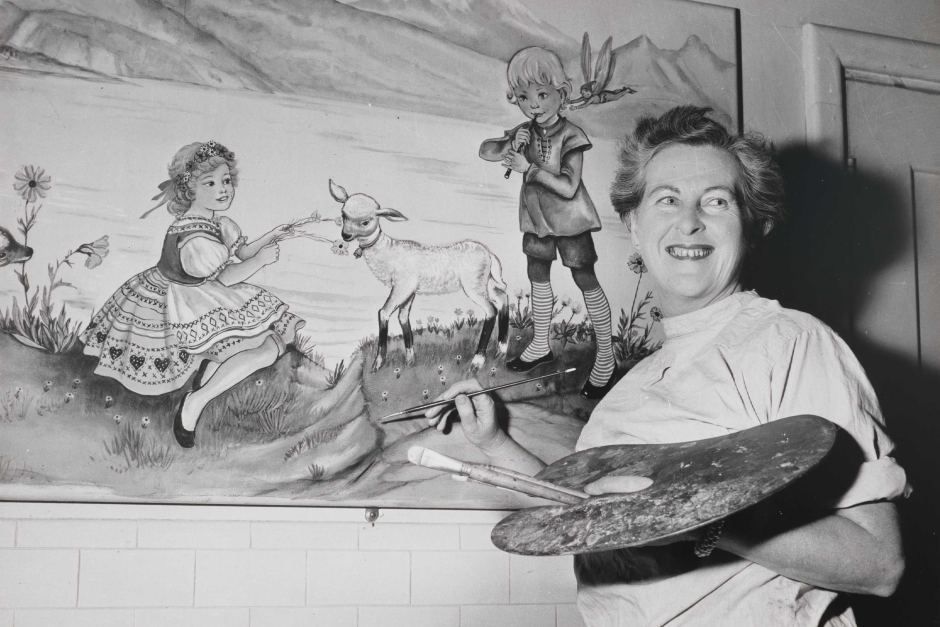 Pixie often painted on large boards which meant they have survived being painted over as happened to many others in hospitals during renovations or demolition. Pixie and her brother Olaf, also an artist (Finalist in the 1943 Archibald with a portrait of Pixie) helped with some of the paintings but over time, they were removed and subsequently 'disappeared.' Here commences the unravelling of the mystery.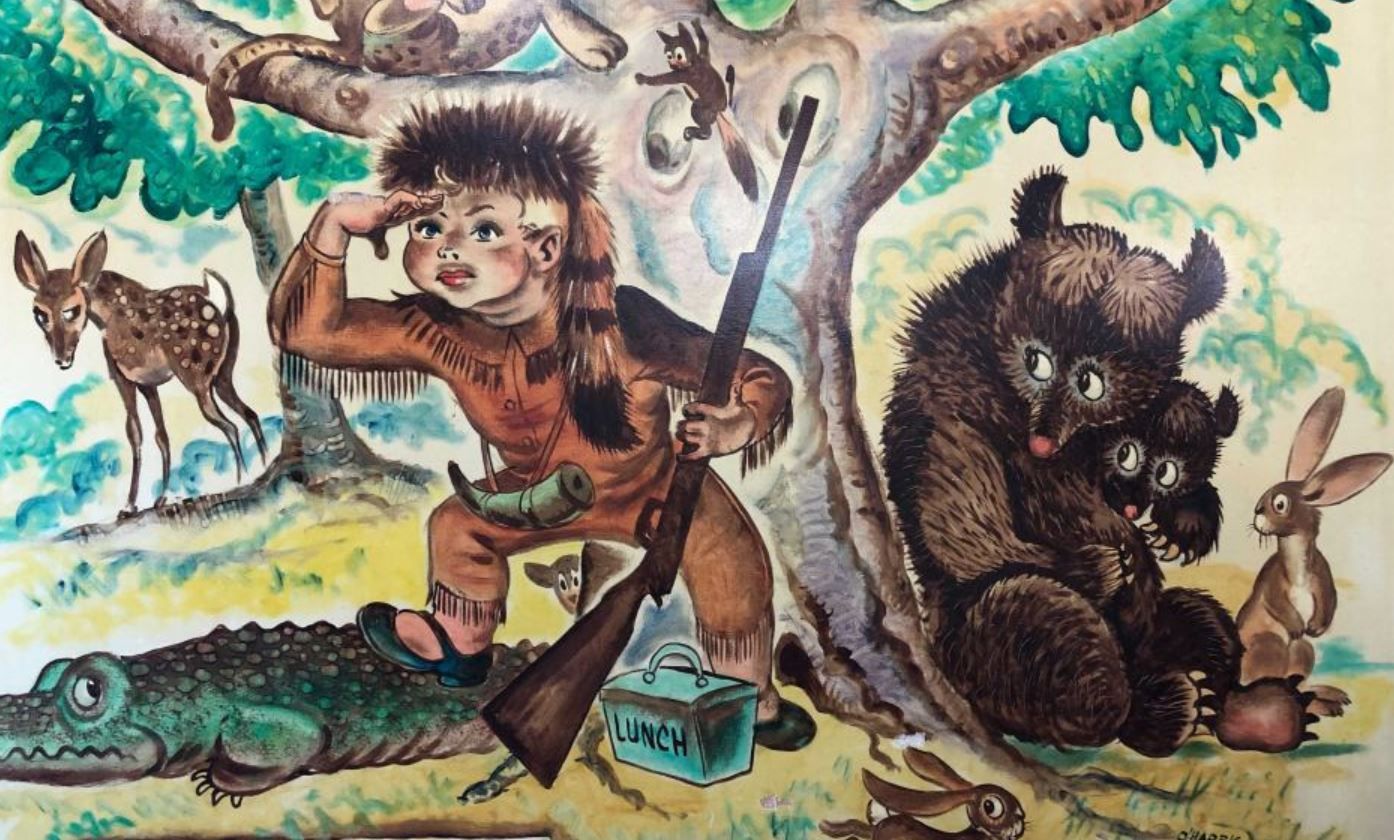 Janine Roberts and Penny Teerman, residents on the mid-north coast of New South Wales, saw an old newspaper article which mentioned the existence of Pixie O'Harris paintings at the Taree Public Hospital. As part of a local history project they decided to investigate.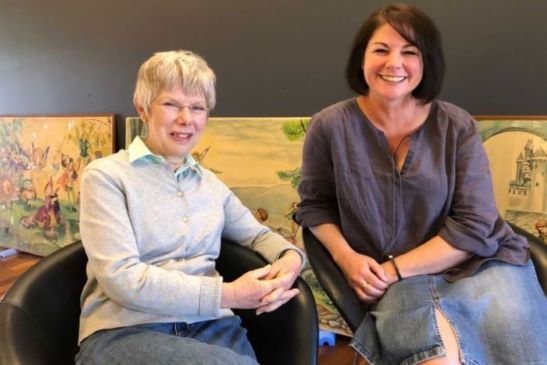 "So, we contacted the hospital and eventually we were able to locate 17 of the paintings, they'd been taken off the walls and were in a storeroom on the 7th floor in an old building, behind some filing cabinets," Ms Roberts said. Sometime later, more paintings appeared in an office in the hospital, without even a note of how they got there - the total 25 had been found!
With the grace of the Taree Hospital, the paintings are now at Manning Regional Art Gallery being brought back to their original vibrancy under the watchful eye of Tracey Golds (formerly with the National Gallery of Victoria and National Archives). The volunteers have been working for months, nearly every Saturday at the Gallery, where the paintings will be exhibited in January 2020 for all the community to see under the banner of  'Pixie O'Harris - The Forgotten works of Pixie O'Harris'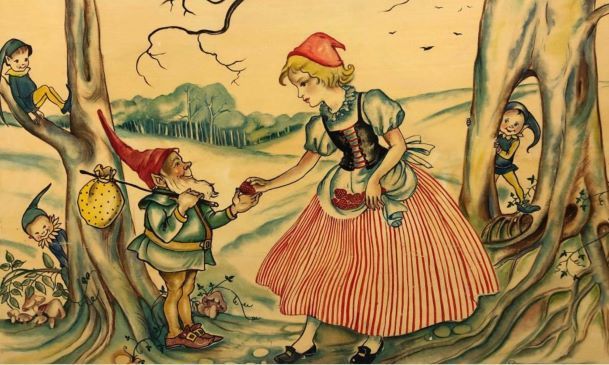 How wonderful that so many people, especially children, enjoyed these paintings for years and now the community has rallied and are volunteering to restore the works so future generations can also enjoy them.
The 22 children's books Pixie wrote and illustrated, include Pearl Pinkie and Sea Greenie (1935), The Fortunes of Poppy Treloar (1941), Marmaduke the Possum (1941) and Poppy and the Gems (1944). Her last, Loveleaves the Koala, appeared in 1985.

The final book she illustrated (with watercolours and pen and ink drawings) was The Pixie Alice: Alice's Adventures in Wonderland (Melbourne: Carroll Foundation, 1990). It was listed as no.125 in US collector Charles Lovett's '125 landmark publications in 'The History of Lewis Carroll's Alice in Wonderland' and the drawings were said to be "not only charming, they are uniquely Australian. Her Alice has pig-tails, jeans, and a T-shirt adorned with a koala bear. In the drawing of Alice falling down a rabbit hole [pen and ink, Carroll Foundation], the map on the wall is of Australia, though it is hanging sideways… (Alice in Australia exhibition)".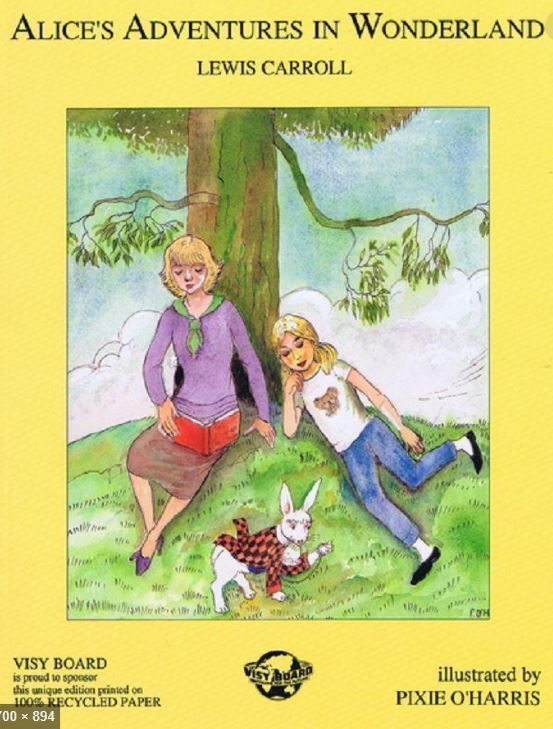 Pixie produced two volumes of autobiography: Was it Yesterday? (1983) and Our Small Safe World: Recollections of a Welsh Childhood (1986)
Pixie commented not long before she died with the words: "I could've done political cartoons. I used to caricature people – I was rather cruel with my pencil when I was young – till I found people were so upset they'd tear my caricatures off the wall of an exhibition. Especially women, they didn't like it at all, being caricatured, and some of my fellow writers. So I gave up being cruel. When I caricature now, I do it for men only, because they can take it better". (Guiffré p.185, quoted O'Sullivan p.122).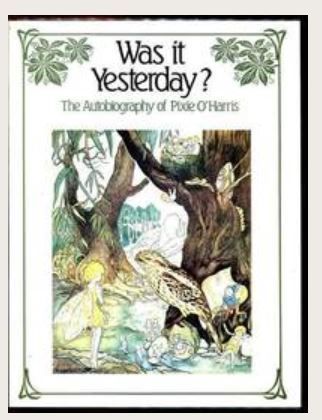 It is said that her illustrations are up there with May Gibbs and Ida Outhwaite. Two more illustrators of children's books we must include in future blogs.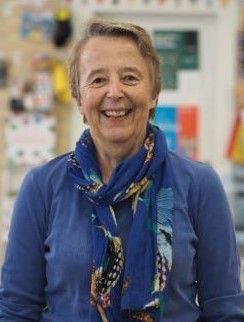 The legacy of Pixie O'Harris, who died in 1991, continues to be honoured through the annual Pixie O'Harris Award, for those working in the field of children's literature. The most recent recipient earlier in 2019 was Kathy Kozlowski, perhaps we can look at Kathy's work another day.
Text credits: manningcommunitynews.com, adb.anu.edu.au (Research edited: Samuel Furph), daao.org.au (Writers: Anita Callaway, Joan Kerr) and abc.net.au