November 2022 Mailbag No 2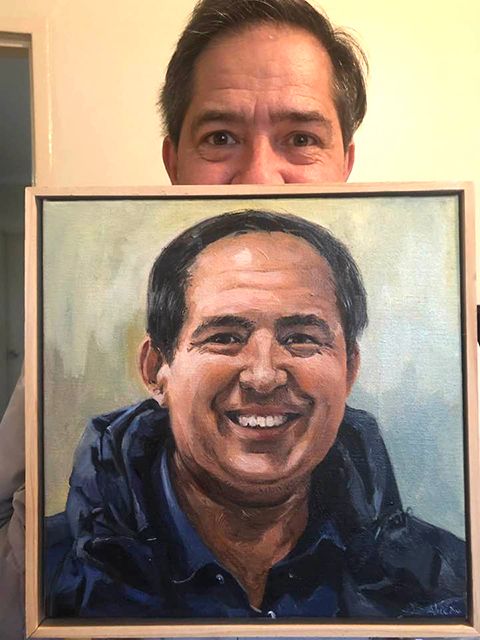 JANE commented:
The Museum was a surprise find and great fun. I visited the museum with the guide Rachel, we were the only ones interested – our entry ticket was an HB pencil and we were issued with a quiz – 20 questions – our competitive streak kicked in. We didn't have a lot of time, but we did manage to answer all the questions and to our delight, 100% - the prize – some more pencils.
You'll be pleased to know that Derwent pencils are owned by the Cumberland Pencil Company, so despite your treasured pencils not being labelled Derwent – they were still made by the same company.
Used boxes of pencils are highly sort after – vintage pencils are being advertised for good prices – check out this link.
And isn't it funny - we were all dreaming of the same thing - owning Derwent pencils when we were young - and so thrilled to receive them. These days its all about iphones and electronic paraphernalia.
From JULIE:
Fantastic post Jane! SO, SO very interesting ! How fabulous to have visited the Derwent pencil museum!
You are right, to own a box of Derwents was certainly my dream too! I got a box of 12 Cumberlands for Christmas one year and was very disappointed that it wasn't Derwents! A girl at school had got a box of 72 Derwents for her birthday in the November that same year, and I was just amazed at how her parents could have afforded to do that! My sister Anie got a box of 36 Derwents in her childhood later, and I've still got them today!! They were certainly treasured, as you say!!!
It's great that you picked up the fact that graphite and diamond have the same chemical formula! The one thing I remember from my school chemistry is that graphite and diamond are both pure carbon (C12), but in graphite, the carbon atoms are arranged in hexagonal horizontal layers, which slide off each other easily under pressure, ie. that is what you are doing when you write with a blacklead pencil! However, in a diamond, the carbon atoms are arranged in perfect tetrahedons, and so do not break, or slide apart in that structure. Add a bit of pressure underground and a few million years, and this is why diamonds are the hardest natural substance known to man!
You all may already know this, but I find it fascinating!
A really interesting post, Jane, and the World War II info of hiding maps and compasses in a secret project is right up my alley! Fabulous, thank you!
From THE KEEPER:
Hi Jane - Great job getting that pencil history into such a short space! Here is a video on how pencils are made.