Julie wrote a marvellous post highlighting the micro mosaic collection held at the V&A in London. This led me to ponder on how our friend Deb, who creates wonderful mosiacs, started using this medium. So I asked her and will share the response below! 1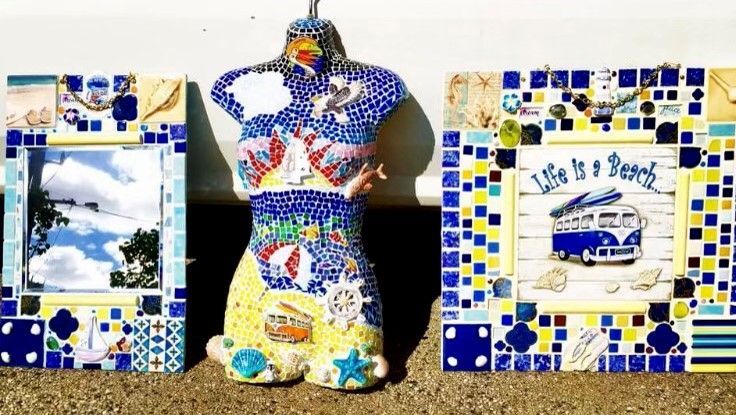 "I became interested in mosaics after I retired from teaching some 12 years ago and was looking for a new craft to pursue. My sister was also a retired teacher and ready to explore this idea. I found an 'Introduction to Mosaics' course at my local Neighbourhood Learning Centre so we signed up for the 8-week course. We loved it! Here are a few of my many, many works."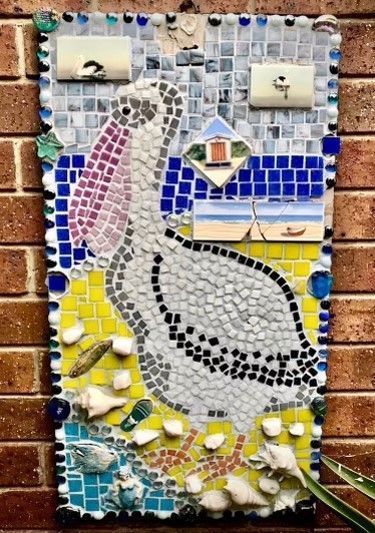 "We were given a good understanding of the basics of mosaicking including bases, glues, tiles and grouting. We took to our new interest with great gusto having lots of time available now we were no longer working. We sold our works at markets, exhibited them, and made many gifts for family and friends."
Editors note:
Below is a mosaic that Deb gifted to my partner and me; it is very special as it depicts our love of birds and dogs.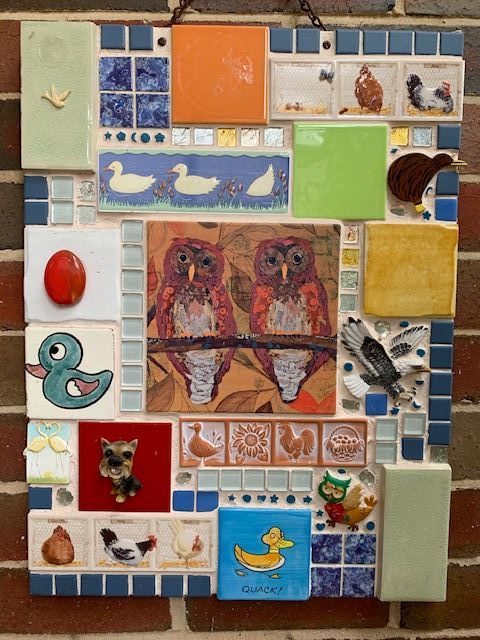 "After many years, my sister branched off into jewellery making as well as mosaics and I took up decoupage for variety too. (Decoupage is the process of creating a collage with coloured papers - I however love mixing medias so often also use fabrics.)"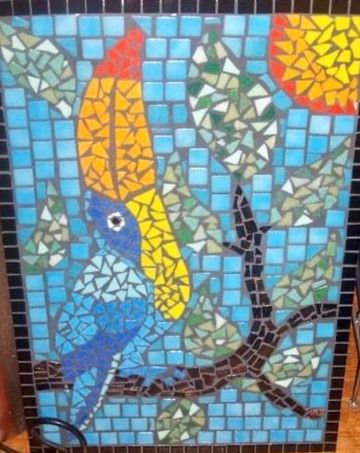 "I still love doing my mosaics and my favourite forms are mannequins, mixed media, and functional arts."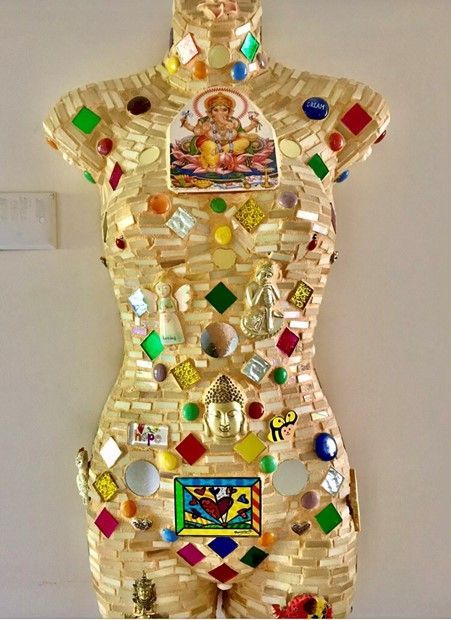 I would like to thank Deb for sharing her story, highlighting we are never too old to learn and that retiring from full time work can often provide the time and space to learn new crafts or skills, as we are doing with our AnArt4Life blog!
For our dog loving subscribers, I will leave you with a picture of Deb's constant companion Bindy, critiquing Deb's work.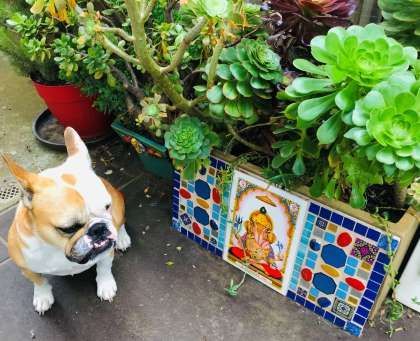 1 Photos courtesy of Deb