The Extraordinary Gilbert Collection
Today we are going to find out a little bit about the wonderful Gilbert Collection in London. This is a unique collection of gold, silver, mosaics, gold boxes and enamel portrait miniatures, worth about US $300 million, which was donated to the British nation by Arthur Gilbert in 1996.
This wonderful collection was acquired over forty years by Arthur Gilbert and his wife Rosalinde, who were successful entrepreneurs, passionate art collectors and committed to philanthropy.
I heard of this collection in a television programme about the meticulous restoration work being done at the Victoria and Albert Museum (known as the "V&A") in London. Here is a little taste of some items in the Collection!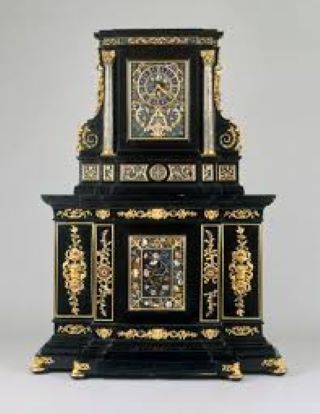 The collection is currently on show in four large rooms at the V&A, on loan from the gallery inside Somerset House, where it was housed from 2001 to 2008.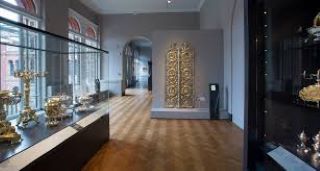 The Gilberts had a fascinating life. Arthur Gilbert was born as Abraham Bernstein on 16th May, 1913 in Hackney, London. He grew up in Golders Green, London.
His parents were Jewish Polish immigrants who had moved to London in 1897, and Arthur was educated at boarding school from the age of four.
He married Rosalinde Gilbert, a dress designer, in 1934, and took her surname. They had a son, Colin. Arthur became a very successful businessman in England, selling the gowns designed by his wife. 1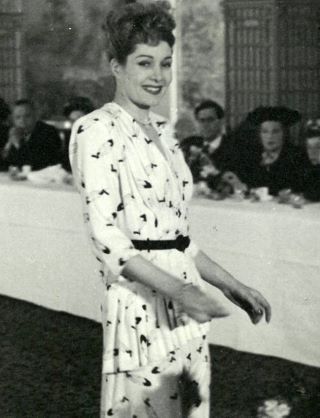 The Gilberts were wealthy enough to retire after 15 years. They immigrated to the United States in 1949 for tax reasons.
Arthur became a real estate developer in the Los Angeles area, mainly in commercial and industrial sites. He became very wealthy using his entrepreneurial skills to spot and capitalise on opportunites in the post-war development boom.
It was during the 1960s that he and Rosalinde began acquiring their unique collection of gold, silver, micromosaics, portrait miniatures and snuff boxes and other decorative objects.
Arthur said, "To me, making money just for the sake of making money doesn't make any sense. So I evolved into a collector." Arthur strongly believed that collectors should purchase pieces to which they are personally drawn, rather than solely using the potential value of an object or the opinions of experts as a basis for acquisition.3
While Arthur was visiting an auction house in Los Angeles, he admired a framed image that he assumed to be rendered in oil paint, only to discover upon closer inspection that the composition comprised thousands of tiny, painstakingly positioned pieces of glass known as tesserae. That Roman mosaic was the inaugural purchase for an incomparable collection of micromosaics, a term Arthur himself coined.3
Here are a couple of mosaic "paintings" he acquired. It's easy to see how they could be mistaken for oil paintings, as the detail is so precise!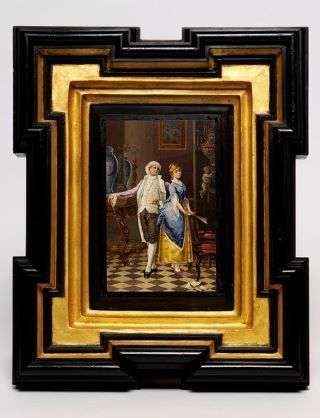 Here are also some images of micromosaic tables acquired by the Gilberts, the tops of which were highly detailed. I hope you can make out the minute detail in my enlargements.....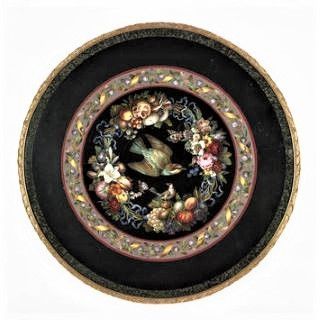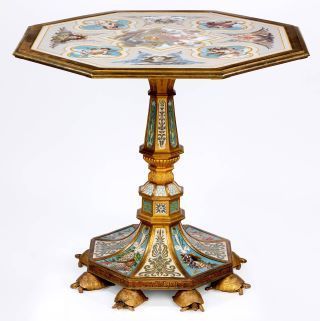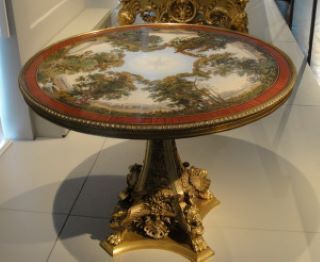 The Gilbert's collection grew to encompass other art forms and it is the silver collection that is the most culturally, chronologically, and functionally diverse. Spanning from the third millennium BCE to the late nineteenth century, the collection includes European, South American and Indian works that were commissioned for domestic, religious, ceremonial and commemorative purposes.3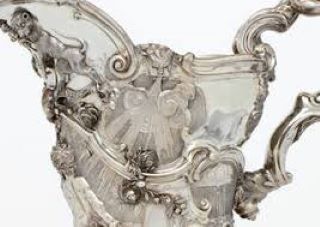 Arthur served on the Board of Trustees of the Los Angeles County Museum of Art (LACMA) and loaned a large part of their collection to the Museum from the 1970s to the mid-1990s. He always loved going to the Museum, and apparently would follow visitors around, getting their reactions to his collection and asking their opinions, always delighted to be sharing his beautiful acquisitions.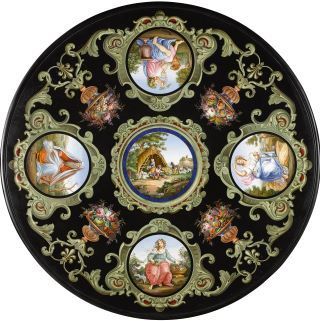 A year after Rosalinde died in 1995, Arthur decided to give his collection to the people of England, saying "I felt it should return to the country of my birth." Jacob Rothschild, 4th Baron Rothschild, the Chairman of the Heritage Memorial Fund, agreed to build a US$30 million gallery inside Somerset House to display the collection and attract visitors. The new gallery was dedicated by Queen Elizabeth The Queen Mother in 2001 and the collection stayed there until 2008. 1
Arthur married Marjorie Haworth in 1997. They lived in Beverly Hills, California, and continued to collect. But by then, Arthur realised he was collecting for the public. When pressed as to whether that was "really in his head," Arthur resolutely replied that after several years of collecting, "I had decided that this should belong to the public and I still collected."3
Apart from acquiring and then donating their fabulous collection of objets d'art, Arthur Gilbert also supported Jewish charitable causes in Europe and Israel. He made charitable contributions to the February 1941 Foundation, a non-profit organization which honours Dutch people who helped Jews escape from Nazi barbarism during World War II. In Israel, he was the founder of the Arthur and Rosalinde Gilbert Center for the Advancement of Scientific Research and made donations to erect buildings on the campus of the Hebrew University in Jerusalem. He also made charitable contributions to the Technion – Israel Institute of Technology in Haifa.2
He was knighted by Queen Elizabeth II in 1999.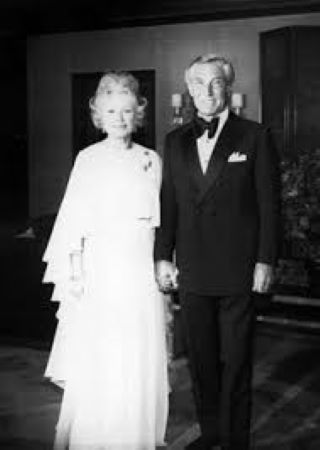 Upon Sir Arthur Gilbert's death in 2001, a substantial portion of the Gilberts' fortune was donated to The Rosalinde and Arthur Gilbert Foundation to continue their humanitarian and charitable work. 2
If you would like to read more about micromosaic works of art, click here.
The following short video will give you a whole new appreciation of micromosaics when you see just how painstaking and time-consuming this work really is!
Footnotes
Wikipedia
The Victoria and Albert Museum -vam.co.uk
Elizabeth A. Williams
Marilyn B. and Calvin B. Gross, Assistant Curator
Decorative Arts and Design,
Los Angeles County Museum of Art (LACMA)