Monday's Feature ArtWork: Dona i Ocell by Joan Miró
As we were in Spain yesterday, sitting at the theatre cafe Els Quatre Gats, let's stay an extra day and look at a sculpture created by Spanish surrealist Joan Miró (1893-1983).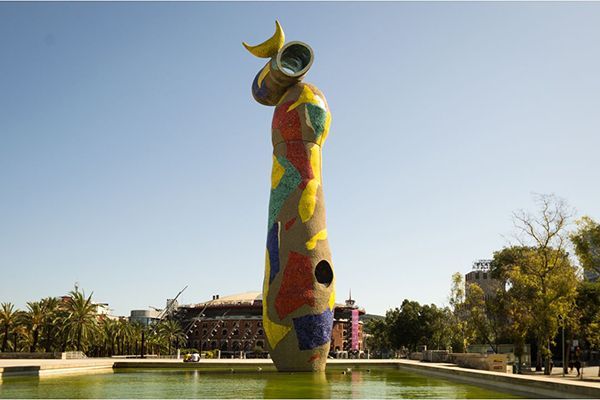 Our special artwork Dona i Ocell (Woman and Bird) is a 22-metre high sculpture located in the Parc Joan Miró in Barcelona, Catalonia, Spain. The sculpture was formally dedicated in 1983.
The credit for the sculpture is given to Joan Miró but is would be more accurate to say that the work was a collaborative effort between Miró and his friend - ceramicist Joan Gardy Artigas.
Miró's designed the sculpture but Artigas was responsible for adding the tiles as he had done for Miró's earlier mural in Ludwigshafen, Germany.2

But let's have a closer look at Dona i Ocell.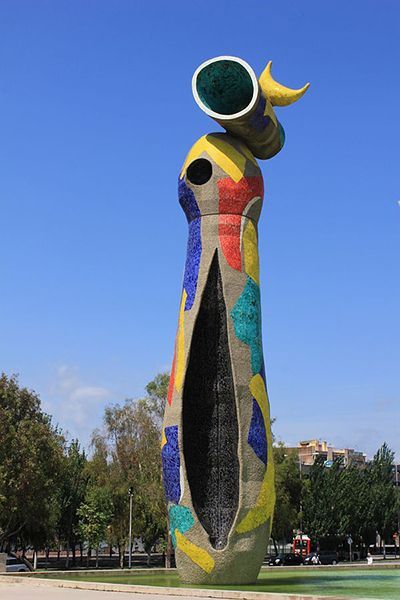 The Dona i Ocell sculpture recalls a phallic shape, however the presence of a black vertical incision allows us to perceive the clear reference to womanhood. The original title was Dona-bolet amb barret de lluna (Lady-Mushroom with a Moon Hat). In actual fact, the feminine figure appears to be crowned by a hat finished off with a crescent moon.5
This is a wonderful piece of art representing Miró's passion that art is an essential part of everyday life and has always been part of life. He often used the symbolism of a bird which can be seen as a link between Earth, the stars and the universe beyond. Note also the basic primary (red and blue) and complementary colours (yellow and cyan) used in the tiles. There is also a strong primitive mysticism about the sculpture, a return to the past and the bare essence of life.
Dona i Ocell was part a publicly commissioned trilogy that was intended to welcome visitors to Barcelona as they arrived by the sea, from the air or in this case by land....This work was the last of the three sculptures that welcomed Barcelona's tourists. The first was at the airport (below) and it was commissioned in 1968. The intermediate work Pla de l'Os mosaic, welcomes visitors arriving by sea. The circular mosaic represents the cosmos and was installed in La Rambla in 1976 (below).2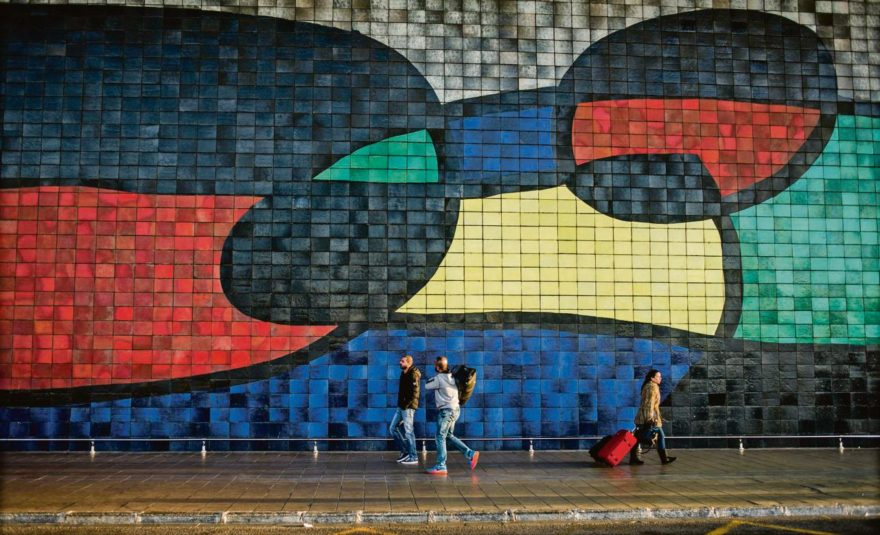 Miró was not able to attend the dedication of Dona i Ocell and opening of the Parc Joan Miró in Barcelona as he was too ill and he died less than a year later at the age of 90.
If you would like to read more about the remarkable Joan Miró please click on the bookmark below.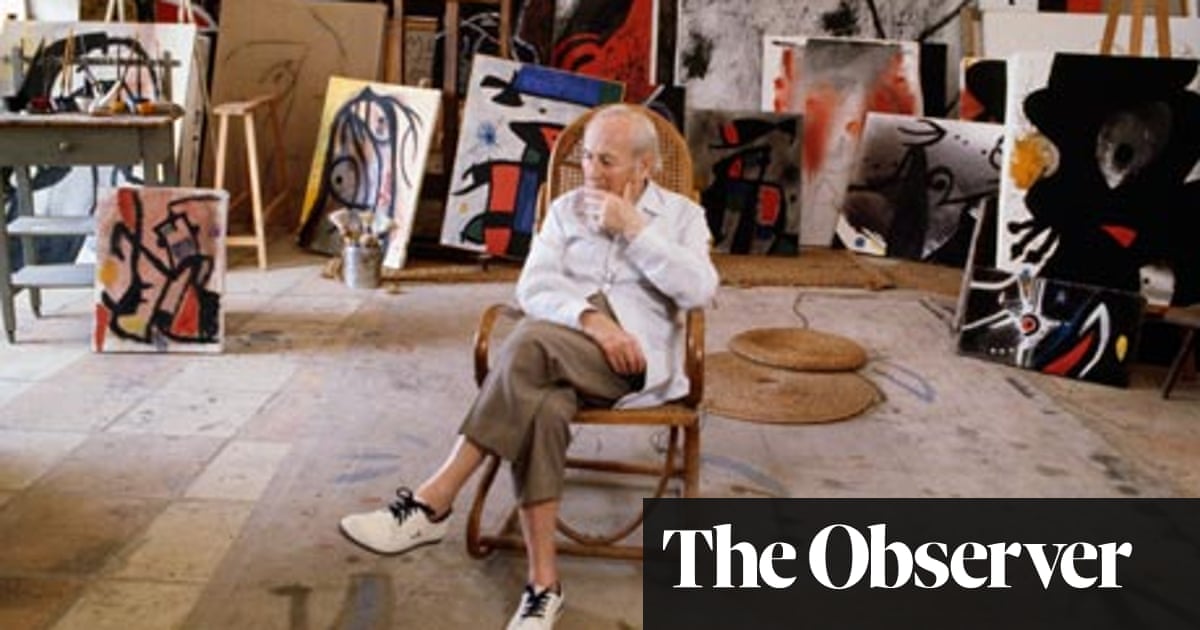 Credit:
pinterest.com.au
en.wikipedia.org
pinterest.com
commons.wikimedia.org
knowingbarcelona.com
barcelonaturisme.com
ALERT: Don't forget to check out the FOOTER at the bottom of the page to check back on other posts we have written.