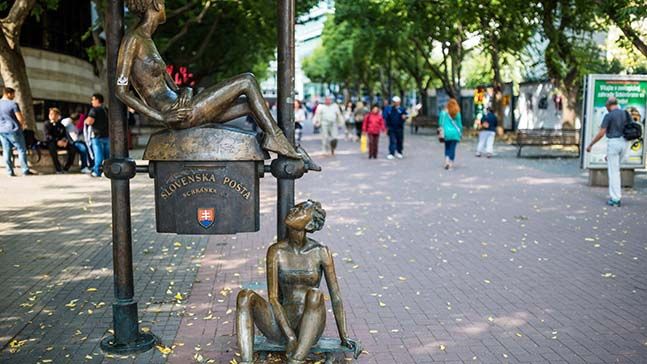 We open our second Mailbag for May in Bratislava, Slovakia where Two young girls mind the mail box.
At the top of the mail bag is an email from Trevor in Canberra who also visited the Chau Chak Wing Museum in the University of Sydney which opened for the first time in late 2020.
From Jane's visit we learnt about the A Model of Pompeii in Lego and now Trevor showcases some images from the Yolŋu people which is on Level 4, The Ian Potter Gallery. The Yolŋu people come from Eastern Arnhem land.
For Yolŋu people, knowledge is shared and demonstrated through their art. Paintings and sculptures embody their spiritual, philosophical and legal foundations.1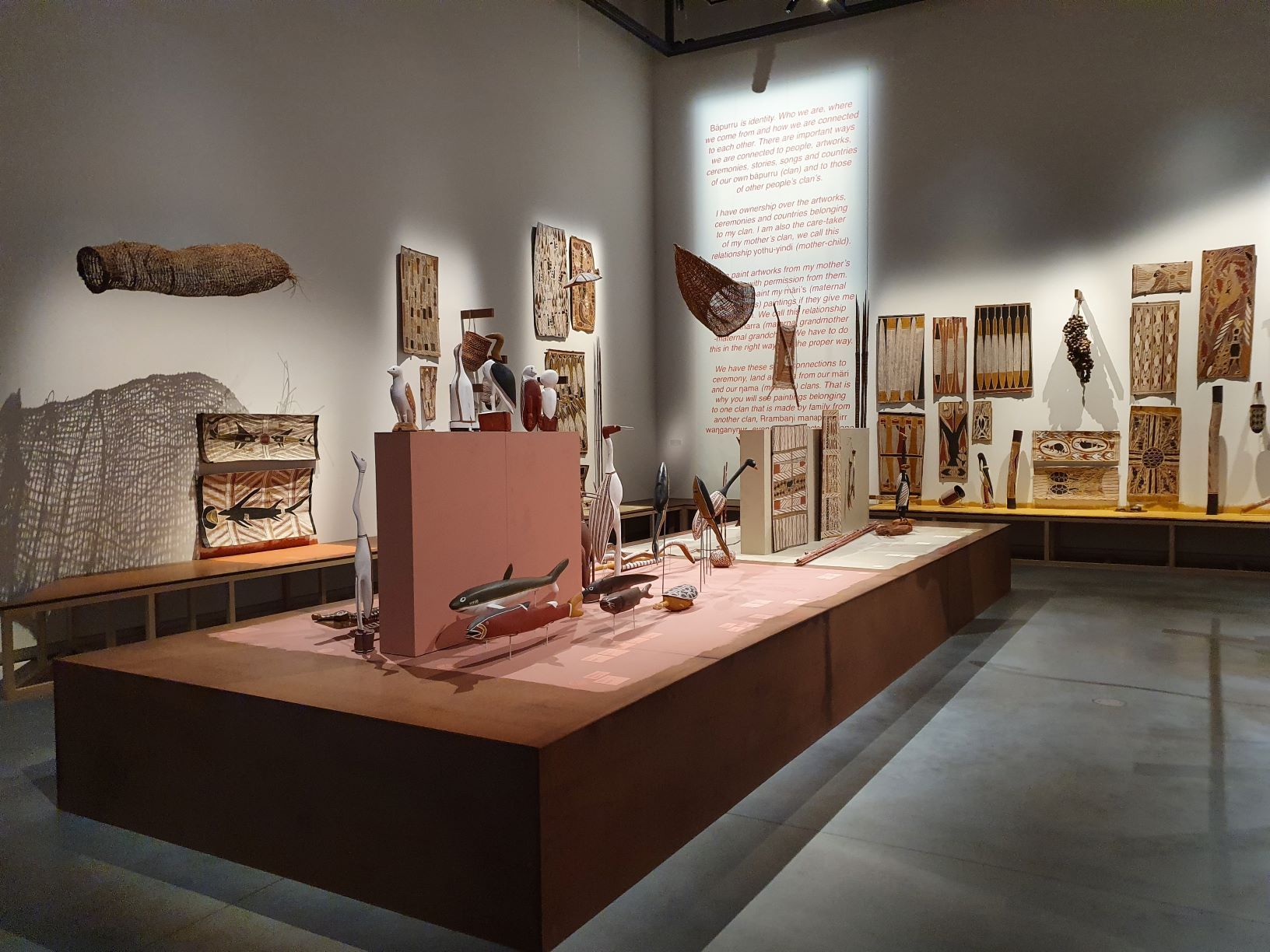 If you are interested in learning more about the Chau Chak Wing Museum tomorrow's post features an extensive introduction to the museum and video tour of some of the exhibitions.
A in Oakleigh sent me a fascinating article by Nick Miller about artist Judith Perrey.
After Judith Perrey died a few years ago, her daughter Jenny McAllister found the daily journals the Melbourne painter had kept all her life, written longhand into exercise books. They were mostly pragmatic, matter-of-fact records of her family and artistic life. But one phrase jumped out at Jenny. "Why wasn't I born a man?"...
More than half a century later, Perrey's children Jenny and Peter are mounting a retrospective valedictory exhibition of her work at the Victorian Artists' Society Galleries in East Melbourne, to fulfil one of her last requests and in the hope to find her work a home. 2
Jan a Facebook follower and member of our AnArt4Life Chat Room recently showcased some of the remarkable works by Pembrokeshire (Wales) based land artist Jon Foreman who creates from natural material and sells the images of his wonderful creations.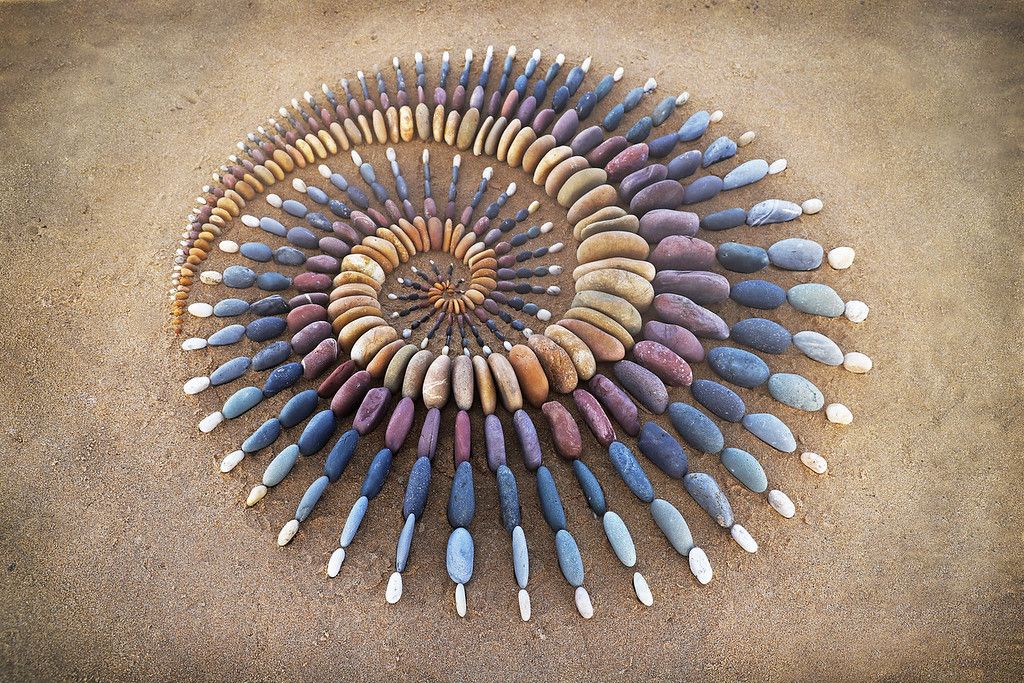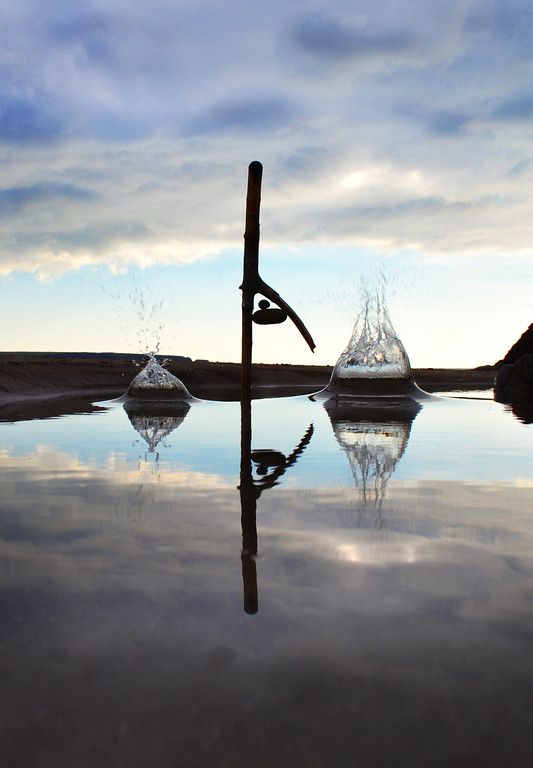 From E in London and thanks to the BBC News follow the bookmark link below to see some remarkable photography of the land and seascape between Adelaide and Perth and even more importantly to learn about the courageous personal story of Ben Stamatovich.
Finally in response to the posts on the mineral works of Kevin Bushy White Andrew from the Hunter Valley Region sent in another Bushy White mineral picture - this one a landscape titled Lonely Tree.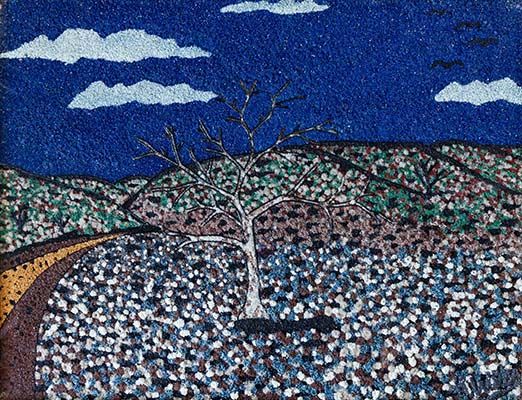 Credit
1.sydney.edu.au/museum/
2. Sydney Morning Herald 2 April 2021