Light and Space Art Movement - Olafur Eliasson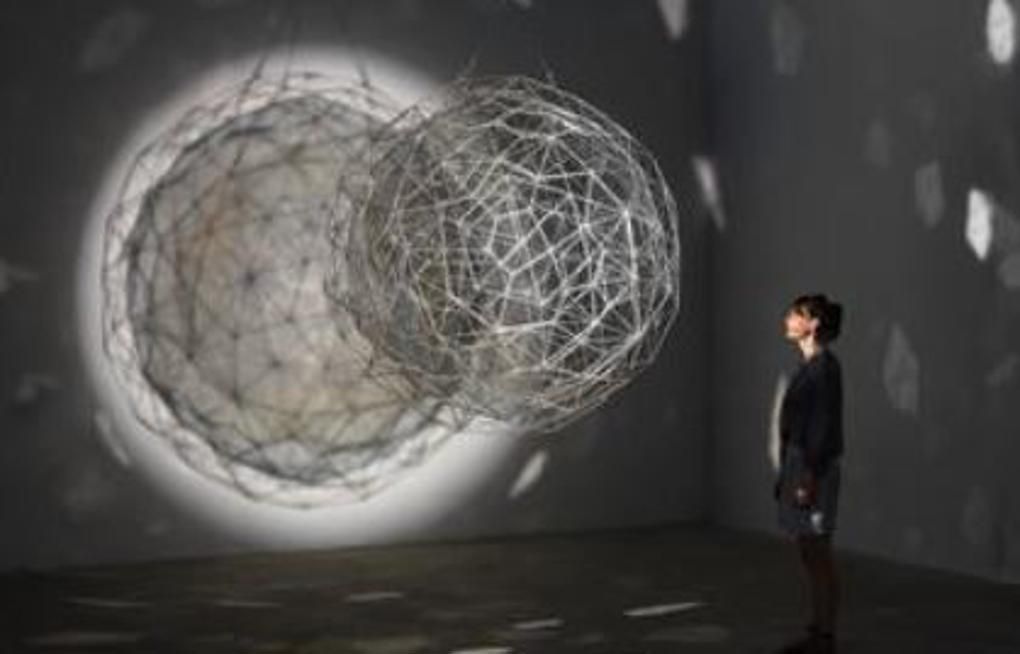 Following on from my recent post titled Light and Space Art Movement - An Introduction we looked at the work of James Turrell a few days ago, and today explore the vision of Olafur Eliasson another artist that fascinated me after seeing his Stardust Particle at an exhibition titled Light in Melbourne during June, 2022.
Olafur Eliasson, is a Danish artist whose sculptures and large-scale installation art employed elemental materials such as light, water, and air temperature to enhance the viewer's experience of the ordinary.
Eliasson spent his childhood in Denmark and Iceland, where the unique terrain informed his interest in nature as artistic material. From 1989 to 1995 he studied at the Royal Danish Academy of Fine Arts in Copenhagen. 1
Some of his works below include (from left to right):
Seeing sensitivity flare, 2022
In real life 2019
The presence of absence pavilion 2019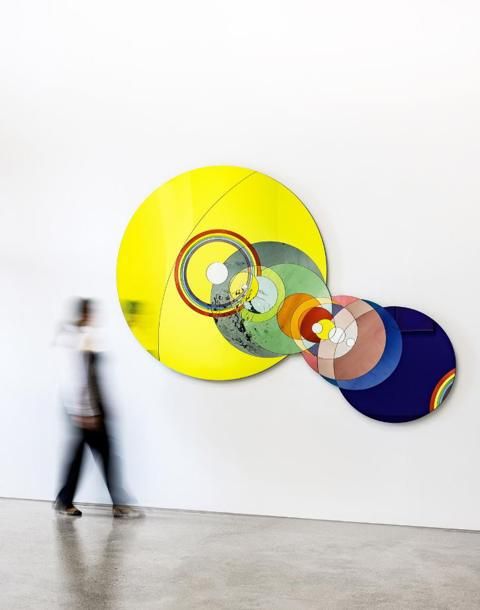 He began to receive international attention in the early 1990s with ground breaking sculptures and installations that employed illusory tools along with intentionally simple mechanics. Later in his career he divided his time between Copenhagen and his studio in Berlin, where projects were conceptualized and constructed by a team of architects, engineers, and assistants.
Eliasson's early interest in natural phenomena and perception led him to create works that simultaneously sparked and challenged the senses. 1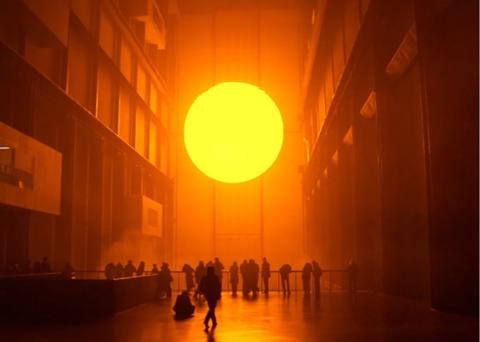 IN 2003 Olafur Eliasson created a gigantic installation which took overall space in Tate Modern, London. The artwork, a sun rising out of a mist, was bound to keep any visitor in awe. In this project named The Weather Project, the Scandinavian artist recreated the sun and the sky to occupy the Turbine Hall.
The whole space was covered with a fine mist that seeps into the whole space like it was coming from the outside space. Looking ahead to see if the mist escapes into the outer space, visitors saw in place of the ceiling a replica of the space below – like a mirror.
The Weather Project tried to give viewers an illusion of being close to the sun within the clouds, but the reality is that a huge semi-circle was hung from a mirrored ceiling, which the reflection made look like a full circle. The replica of the space below, which could be seen in the ceiling, resulted from the mirrors on the ceiling. The audience made the effects complete as some adults and children were often seen lying down on their backs, staring at the ceiling and making different gestures so they can watch their reflections.2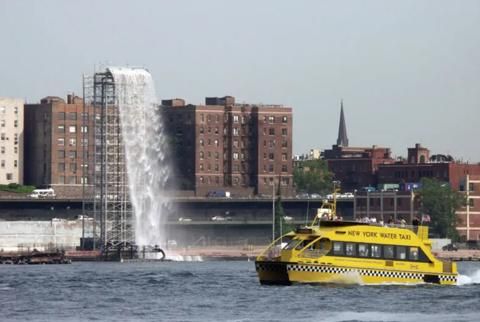 In 2008 he created four man-made waterfalls for New York City's waterfront. For three and a half months, the waterfalls' scaffolding structures, which ranged from 90 to 120 feet (27 to 36 metres) high and up to 45 feet (14 metres) across, pumped cascades of water into the East River in Lower Manhattan. 1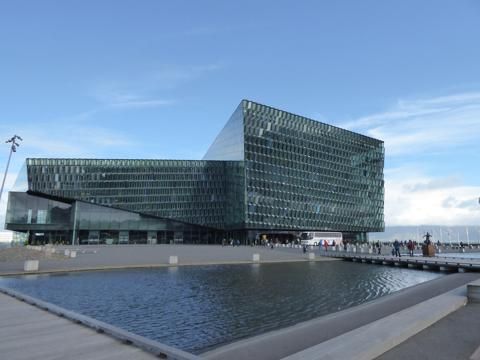 It was no surprise to read that Eliasson collaborated with Henning Larsen Architects to design the facade of the Harpa Concert Hall and Conference Centre(2011) in Reykjavík, Iceland. Using the local basalt formations as inspiration, Eliasson designed hexagonal glass panes that reflected light in such a way that the building seemed to glisten.
When I was in Reykjavík in 2007 this building constantly caught my eye as the changing light was reflected in the glass panels.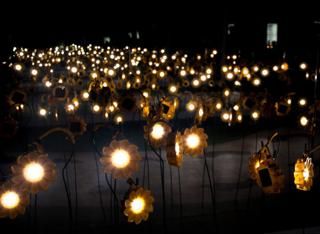 In 2012 Eliasson turned toward social concerns by founding the business Little Sun with engineer Frederik Otteson. Through the sale of a solar-powered lamp that the partners designed, the company sought to provide light to areas of the world that did not have access to electricity. 1
Eliasson explains this project in more detail in the accompanying video below.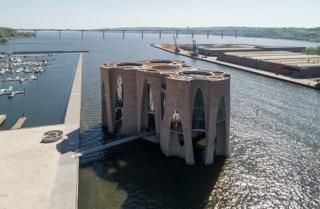 Eliasson then established the firm Studio Other Spaces with architect Sebastian Behmann in 2014. Their first independently designed building, Fjordenhus (2018), was constructed partially submerged in a fjord in Vejle, Denmark. Critics commended the brick building's innovative location, considered use of space, and elegant sculptural form. 1
What an incredibly talented man with many strings to his artistic bow. Listen to him talk about his passions and inspirations in the video below made during an exhibition titled In Real Life at the Tate Modern a number of years ago.
It's easy to see why he was appointed Goodwill Ambassador for renewable energy and climate action in 2019 by the United Nations Development Programme.
I hope you have found Eliasson's work as fascinating as I did. His website - link below - is quite captivating, if you would like to see and know more about Olafur Eliasson.
A quote by Olafur Eliasson from the video above:
When one leaves an exhibition like mine, I hope that it's not as if you had stepped into some kind of dream machine and then you walk back out into reality.

I think that culture and art can ask questions, can entice and inspire you to evaluate things in a greater perspective.
Credits
1. ©2022 Encyclopædia Britannica, Inc
2. publicdelivery.org