For the love of creating.......
We have seen some very talented artists in Jane's recent series of Australian Realists and Impressionists1,2,3. Today we pay tribute to artists who work at home, such as our editor Anne Newman; those who paint, sketch and draw purely for the love of portraying, expressing and creating.
They take lessons, join art groups, and spend hours and hours on tiny details. They often just give away their paintings or may perhaps show their work in local art shows or cafes.
Most will never be famous and never make a vast income from their work, if even barely covering costs. Yet many have tremendous talent.
Today I would like to take you on a tour of some of the paintings in my house, which my parents and I acquired from either family, friends, local art shows, or even in neighbourhood cafes in the 1970s and 80s. (All the photos are my own).
Firstly, here is some of the work of my aunt, Joan Lane, who worked as a photo colourist in the 1940s before getting married and having a family. But even as a wife and mother of five, she often had a paint brush or pencil in her hand. Her favourite subjects were portraits, still lifes and flowers.
She was a member of the Victorian Artists Society, and went into their building in Albert Street, East Melbourne, every week to collaborate and mix with like-minded friends. She was also a long-serving and dedicated member of the Melbourne Society of Women Painters and Sculptors.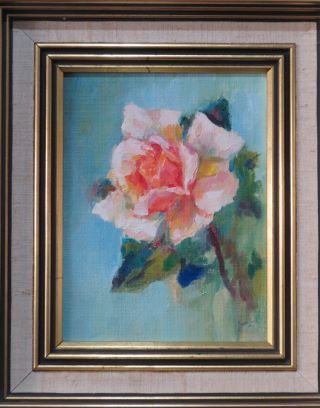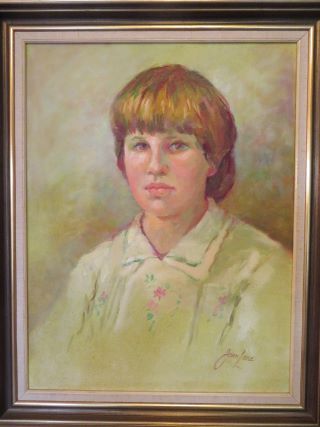 Joan was creative in many other ways too. She sewed and hand-painted aprons, pillowslips, and even children's clothes. Every member of the extended family had a hand painted angel for the top of their Christmas tree, and even Christmas card envelopes were hand painted!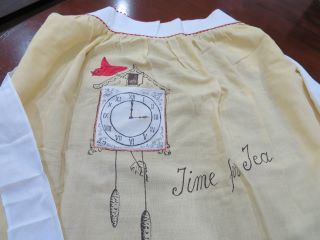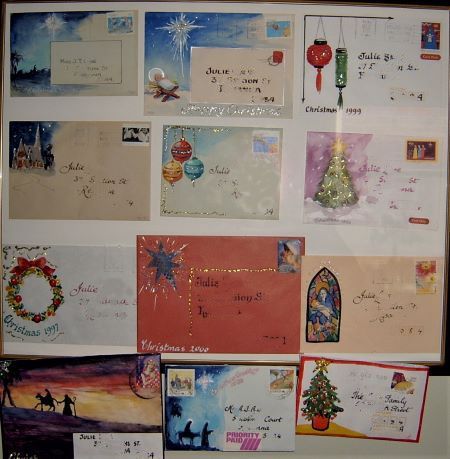 Here are some of the artworks we bought at local art shows.........the top two (below) are watercolours and the rest are oils.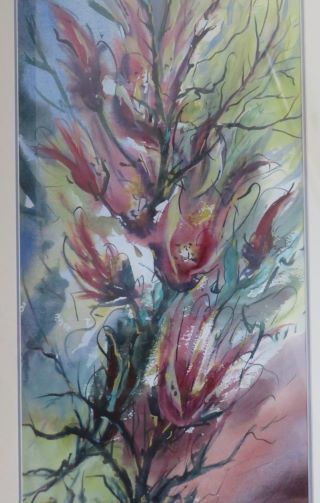 Detail from each of the three paintings on the left (below) is shown on the right hand side.....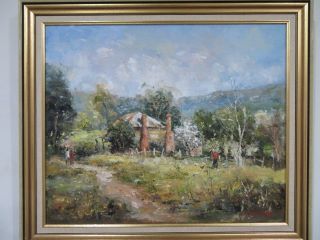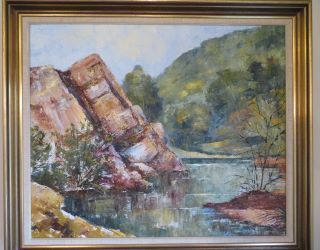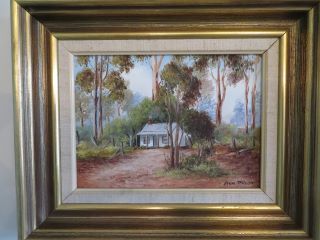 And lastly, some art works done by family friends......... one oil (bottom left) and three watercolours.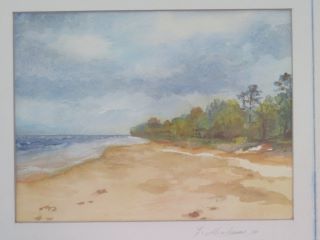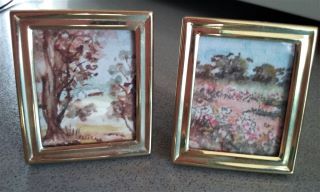 Long may creativity flourish!
Footnotes