Australian Realists and Impressionists III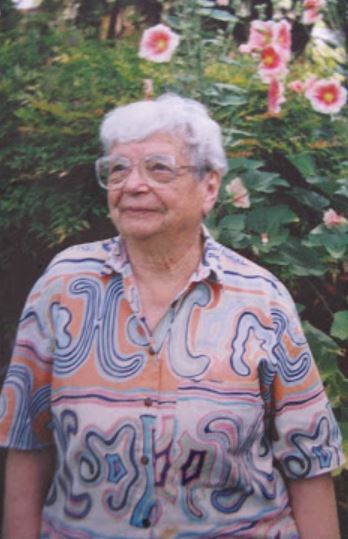 Today we focus on Ruth Tuck OAM and her fabulous still lifes, just a few of June Mendoza's extensive portrait paintings and Hugh Sawrey, not only an artist, poet and book illustrator but known for founding The Australian Stockman Hall of Fame and Outback Heritage centre1 in Longreach opened in 1988 and has since received over one million interstate and international visitors.
Ruth Tuck OAM (1914 – 2008) was born and raised in South Australia and attended the South Australia School of Arts and Crafts where her teachers included Marie Tuck (her father's cousin) Dorrit Black, Mary P Harris and Ivor Hele. Her fellow students included Jacqueline Hick, Jeffrey Smart and Ivor Francis.
She won a string of prizes for her still-lifes and held both solo and joint exhibitions (with her husband, Mervyn Smith, also an accomplished artist) mostly in Adelaide, but also in Perth and Mildura.
Her garden was a prime interest and in 1958 she sold her first painting to the Art Gallery of South Australia – the watercolour of cannas – probably similar to the image below – Cannas, Cosmos and Petunias.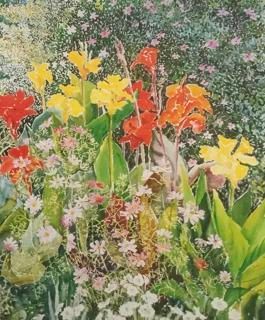 Some of her other accomplishments included art critic for the Adelaide Advertiser (1967 – 1972); the first art therapist in Australia, working in the tuberculosis section of Newcastle (NSW, Australia) Hospital and an Order of Australia medal in 1981 for her services to art.
Here is her painting Australia Still Life with View to Encounter Bay.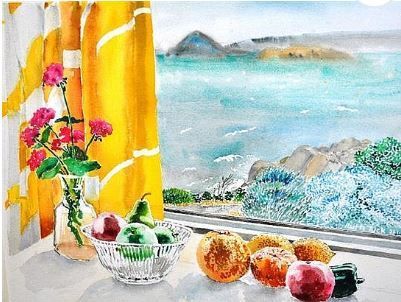 June Mendoza (1927 – ) was born in Melbourne of musical parents, her need to draw was innate and a theatrical environment provided plenty of subject matter; by the age of 12 portraiture was an instinctive road for her.
As a young girl she mixed art school in Melbourne with work as an actress in Sydney, Melbourne and New Zealand and commercial art - producing books and magazine covers and illustrations. Moving to London, exhibitions and commissions soon followed. Her website2 explains:
Her achievements and afflications are significant and her body of work is extensive with commissions, including members of the royal family, prime ministers, well-known businessmen and famous sportsmen and musicians. June Mendoza is widely regarded as a highly successful portrait painter.
Her now firmly established reputation and acclaim can be attributed to a number of factors, not least her skill in revealing something of the character and personality of each of her subjects, as well as their likeness. But, equally, her success owes much to an interest in painting that dates back to her childhood and an ability to paint which she describes as 'a gift'.
Immediately striking about her work is the way she handles paint - her wonderfully sensitive touch - and her versatility. Her paintings perfectly demonstrate that the professional portraitist must be a competent all-rounder when it comes to subject matter, for a painting could, as she explains, "include architecture, landscape, musical instruments, the dog, or anything at all.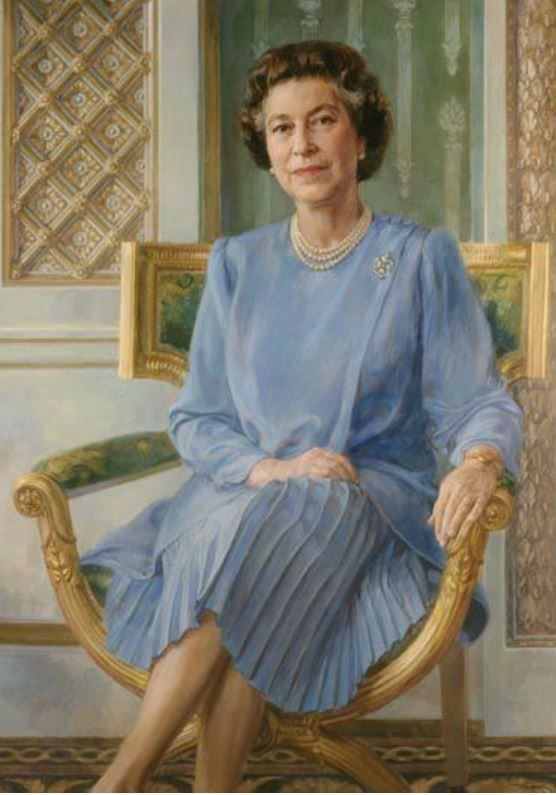 Her portraits are stylish, yet hold a touch of casualness, endearing us to the subjects, be they members of the Royal family to those of opera and theatre or TV.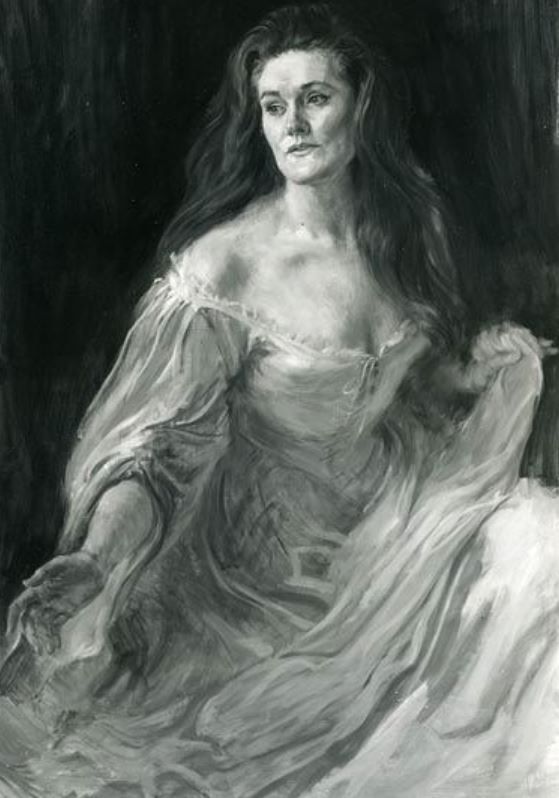 Hugh Sawrey (1923 – 1999) was born in country Queensland in humble circumstances. After only a year in secondary school he went bush and in the bleak aftermath of the Great Depression earned 12 shillings a week, sharing dirt floor quarters with an Aboriginal boy. He became an expert horseman and all round bushman: shearer, stockman, rabbiter.
After active service in Papua New Guinea and then running a small mob of cattle on his Mother's property which was wiped out by drought, he resorted to work in remote Australia and spent every spare moment sketching with scraps of charcoal, painting on tobacco lids and even at times painting murals on pub walls.
By 1965 he decided to set up a studio in Brisbane and became a full time artist; drawing on his inspiration from the many facets of his outback life.
He is considered one of the best painters of horses in the world, as you can see in the examples below.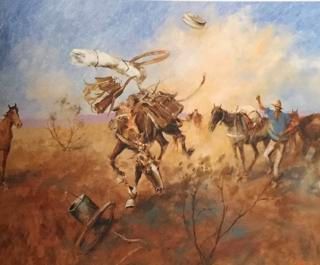 I think you will agree these paintings are stunning – full of motion and drama. They remind me a little of Christian Hook's4 painting of a horse which we featured a few months ago.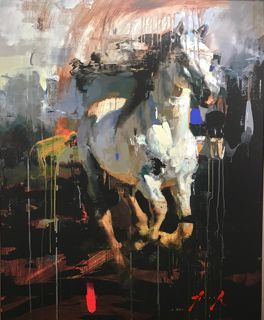 I hope you have enjoyed learning a little about just a small number of accomplished artists, their individual styles and inspirations that have made an impact on Australian Impressionist & Realist art in the 20th century.
All images (unless otherwise stated), details and quotes taken from the book Australian Impressionist & Realist Artists
(1) For more details on The Australian Stockman Hall of Fame and Outback Heritage centre in Longreach, Central Queensland refer to:
https://outbackheritage.com.au/our-story/
(2)(3) Credits: JuneMendoza.co.uk
(4) Check back to Christian Hook's post here