Australian Realists and Impressionists l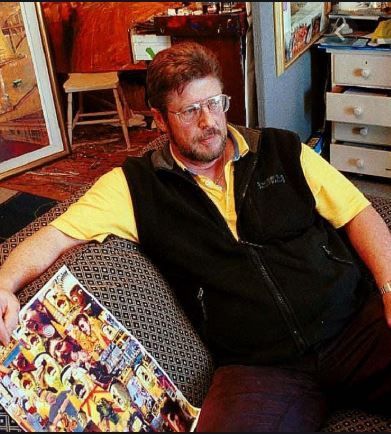 It is no surprise that Tom Roberts, great nephew of the well-known Australian Impressionist artist of the same name1, inherited a life-long interest in art. Born in 1935, he became a respected art dealer in Melbourne.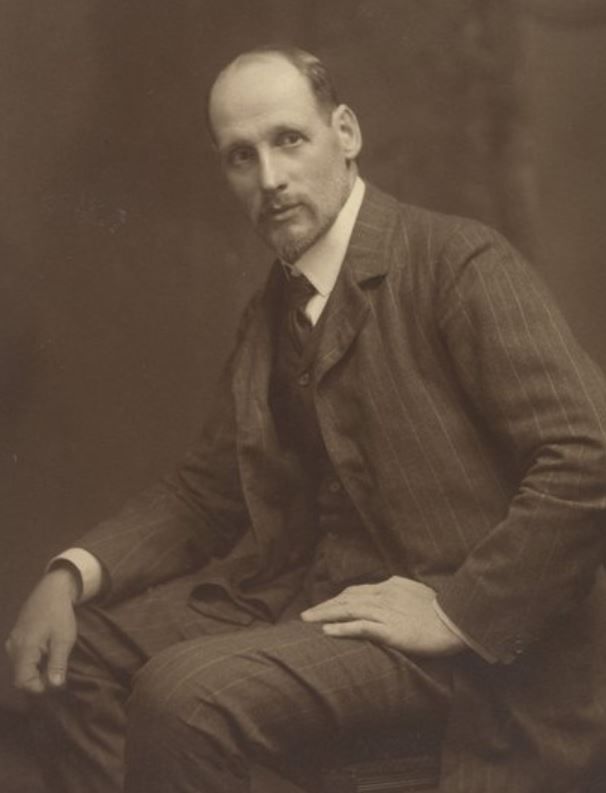 In around 1990, with the financial support of CIC Insurance for the beneficiary, the Australian Rotary Health Research Fund, Tom Roberts compiled a coffee table book - Australian Impressionist & Realist Artists - comprising 210 works by 70 artists, all born in the early 20th century who were living at the time; sadly, some have since passed away.
It's an impressive publication, filled with a range of genres - landscapes, portraiture, still life, birdlife by a selection of outstanding artists; a few of whom we will feature over the next few days: a few artworks and quoting some of their comments on how they gained inspiration.
Reminiscent of recent posts, let's first look at Patrick Carroll's rooftops and then birdlife painted painstakingly by Paul Margocsy and **Paul Weatherly **.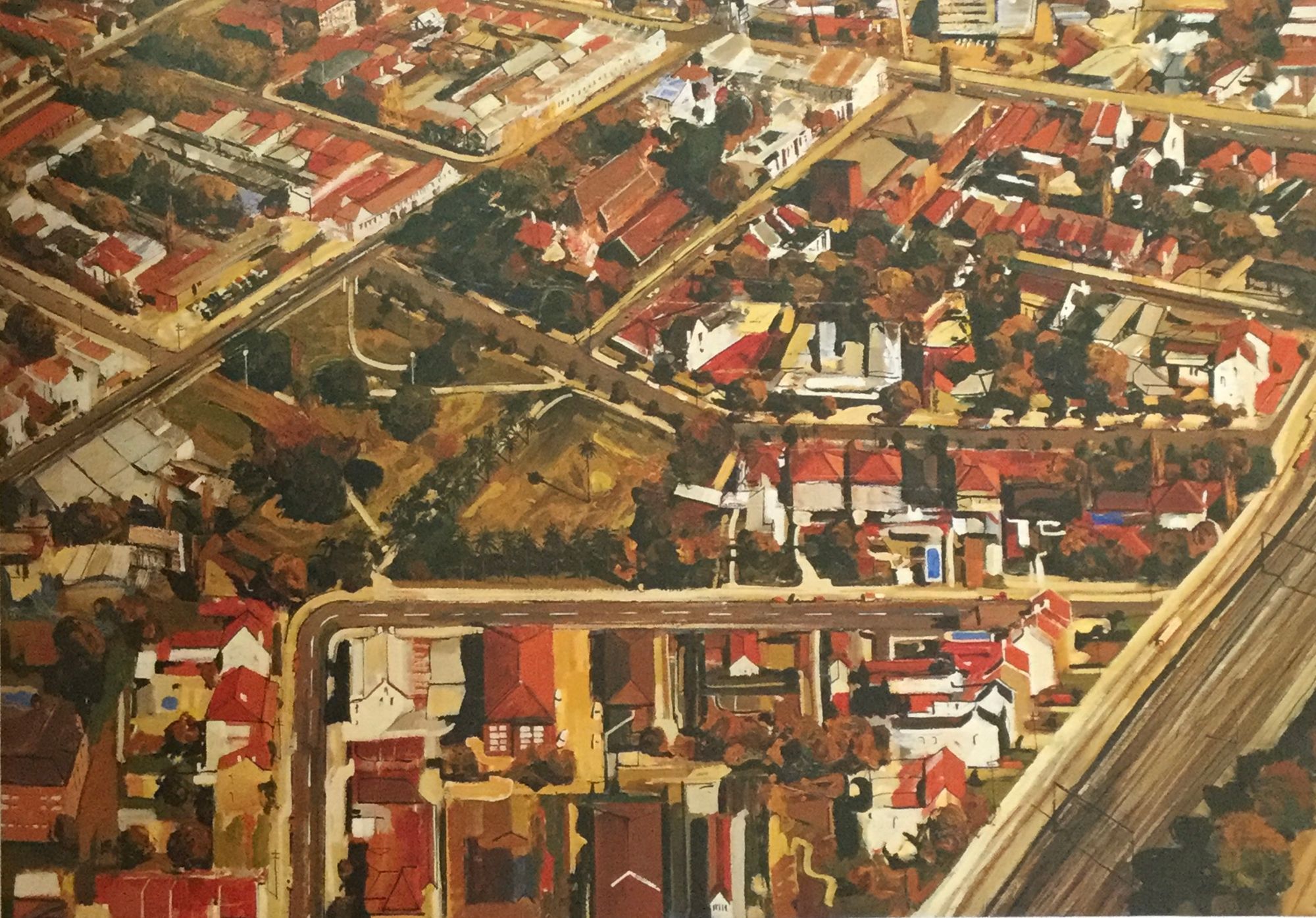 Patrick Carroll (1945-2019), born in Bathurst NSW, was already painting from nature at age 10. His work includes landscapes, portraits, still life in a variety of media including acrylics, oils and watercolour. Above is Rooftops -Sydney – how do you rate it against Anne's Les Toits de Paris and other rooftops featured in earlier posts?
Carroll explains: I have used sketches, acrylic and watercolour studies, worked from photographs and painted from memory. As a general rule I find the more varied the sources the more contrasting the media, the more innovative the finished work.
An example is Australian Bush (series) Hillside Bathurst.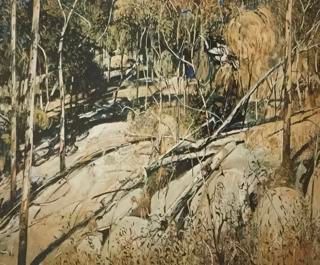 Paul Margocsy (1945 - ) developed a passion in wildlife art, taking out the winning entry in the Wildlife Society of Australasia in 1985. He is represented in private collections and galleries around Australia, England and the USA - I was surprised to read he has no formal art tuition.
Each creature has a unique character and appeal. I strive to portray in my paintings, not only the diversity of the colours, the shapes and the textures, but also the very 'spirit' of each bird or animal.
Painting wildlife perfectly is like the impossible dream - it is nearly within reach, but always just out the grasp.
His Snowy Owls look quite perfect to me!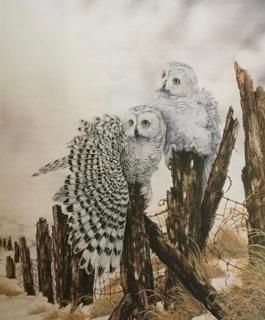 Richard Weatherly (1947 - ) was brought up on a sheep station in western Victoria. He studied at Cambridge University, where he carved two animals out of an old gunstock - they sold immediately and his art career was born.
He spent time painting in Africa, Papua New Guinea and Canada – completing various commissions and notable achievements at a wide range of exhibitions, including in his homeland of Australia.
I seek to portray tranquillity (eg below Repose – Chilean Flamingoes), even in the subjects that have a sense of motion, as with a flock of Crimson Rosellas flashing through Mountain Ash trees.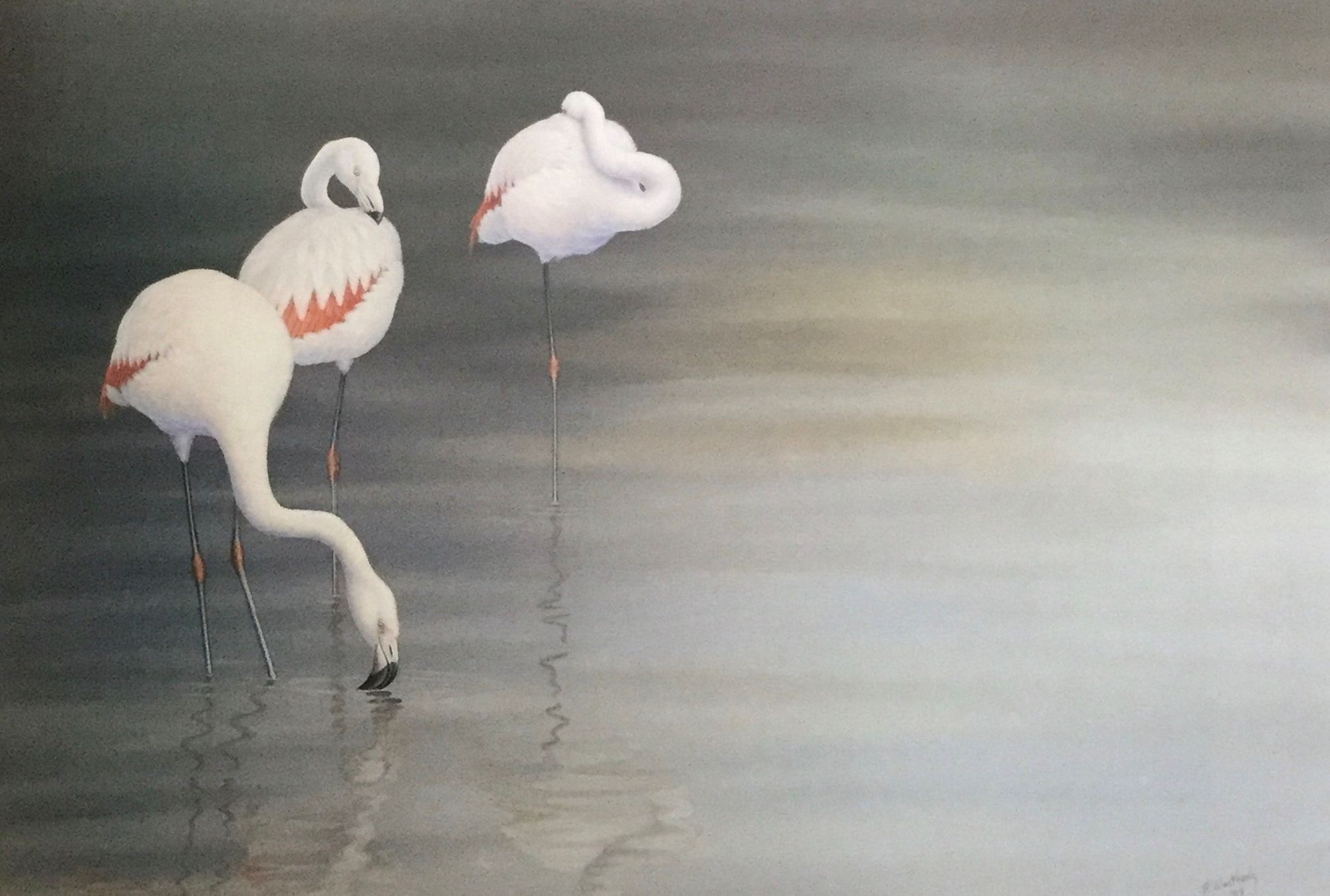 His love of birds is obvious and Richard has a long history of rehabilitating injured and orphaned birds of prey. He continues to be awarded with prestigious awards including Membership of the Order of Australia (OAM) in 2015 for his contributions to the visual arts and to conservation and the environment.(Credit: Richardweatherly.com.au)
To view more of his fabulous works of birds and wildlife, browse through the link below.
https://www.richardweatherly.com.au/gallery
Tomorrow we will look at three artists, from this period, with very different styles.
(1) Tom Roberts, the Australian Impressionist artist and a favourite of Anne's wasfeatured earlier in this post: Click Here.
(2) All images (unless otherwsie stated), details and quotes taken from the book Australian Impressionist & Realist Artists