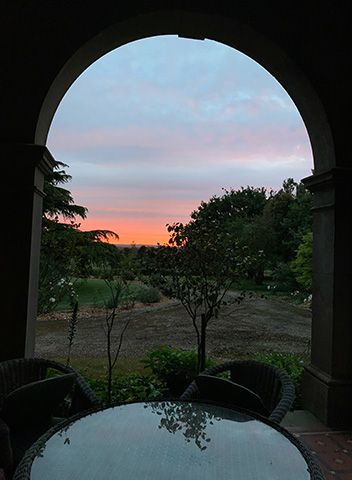 A in Oakleigh, Victoria captured this beautiful sunset for us from the verandah of Kilmany Park at Wurruk (East Gippsland), Victoria where A had been staying. A perfect composition and a perfect way to open up the December mailbag.
The next item is from Andrew in the Hunter Valley and features a most extraordinary picture from NASA.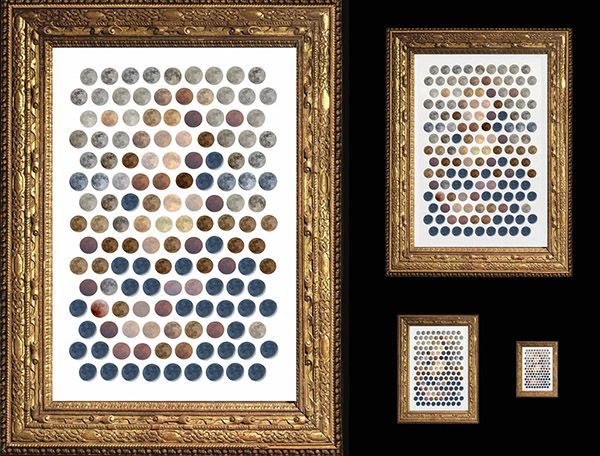 Explanation of the Moona Lisa image as shown above:
Only natural colors of the Moon in planet Earth's sky appear in this creative visual presentation. Arranged as pixels in a framed image, the lunar disks were photographed at different times. Their varying hues are ultimately due to reflected sunlight affected by changing atmospheric conditions and the alignment geometry of Moon, Earth, and Sun. Here, the darkest lunar disks are the colors of earthshine. A description of earthshine, in terms of sunlight reflected by Earth's oceans illuminating the Moon's dark surface, was written over 500 years ago by Leonardo da Vinci. 1
But stand farther back from your monitor or just shift your gaze to the smaller versions of the image. You might also see one of da Vinci's most famous works of art.1
You might need to go to the website to see the da Vinci image so please click here. And you might also enjoy looking through the Astronomy Picture of the Day archives by clicking here.
Some time back we showcased some of the paintings by marine artist Robert Carter - the bookmark links are given below. Recently Robert got in contact with me to say that he had produced a marine desktop calendar for 2022.
The calendar features twelve of Robert's popular paintings of the last great sailing ships and printed on high quality art paper, the reproduction of the original artwork is superb. They will make an ideal collectable or a gift for the sailing ship enthusiast. Dimensions 20cm x 20cm
Robert Carter explains: "I am selling them individually to user-buyers and also to maritime organisations as a fund- raising item."
To order on-line Click here.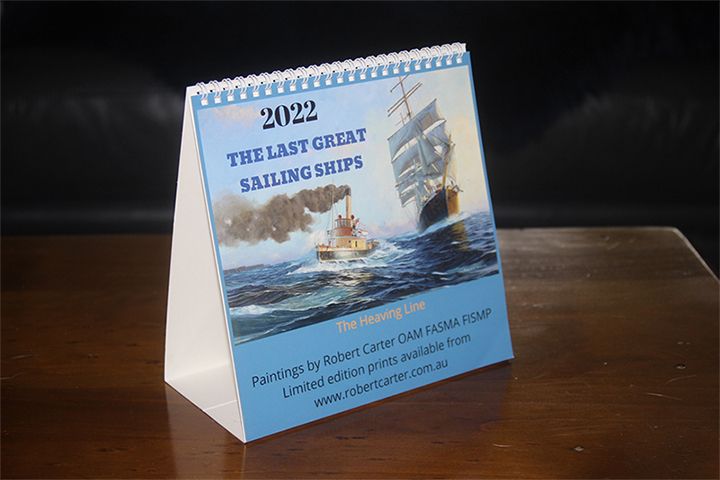 The next item in the Mailbag is from my cousin Colin Morris who spied this artist's works when visiting his optomotrist recently; the lesson being keep your eyes open as you never know who (or what) you might discover in your immediate world. Art is all around us. And this art is from an Armenian artist Hovik Khalatian and the work I have chosen to post showcases the Armenian alphabet and colours of Armenia. If you use social media you can check out Hovik's instagram page by clicking here.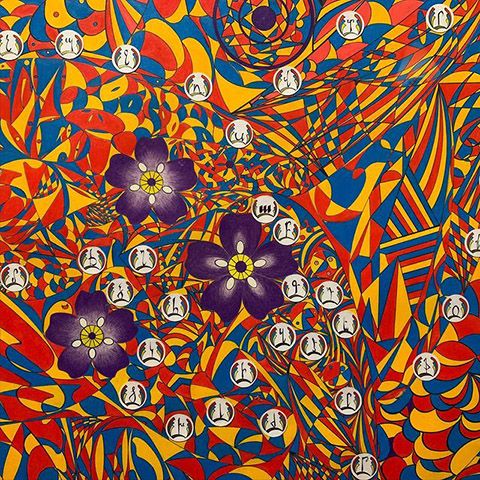 Many of you enjoyed Jane's post on The Stick Shed built during WWII to store wheat ans as Jane showed us an amazing engineering feat and a wealth of artistic compositions within with the wooden structure: a painter's delight.
Subscriber L. in Wheelers Hill, Victoria sent in this remarkable comment after seeing the post:
I looked out onto this shed from classroom windows for years, knowing nothing of its construction: it was simply a place for storing wheat.
Here are a few of my images to add to your concept of the interior of the stick shed.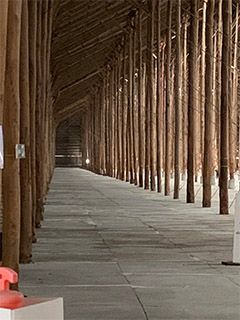 And how are the little Chaposos Huamanguinos in their journey on Excursion Homeland to spread Peruvian culture around the world? From Mila Ugarte we can see they are getting some kilometres in under their feet.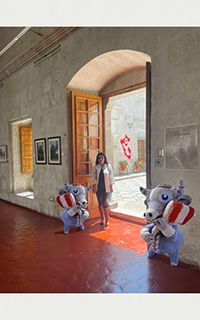 From Suzana Tumbas in Croatia a delicate pastel of a Girl with flowers (30 × 40 cm).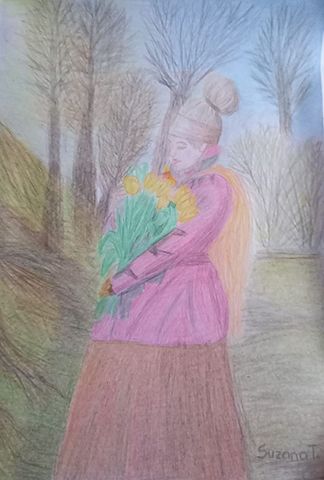 To sign off on the December Mailbag, our subscriber Soumya Kunda from Kolkata, West Bengal, India shares his latest creative piece which is adorned with beautiful peacocks.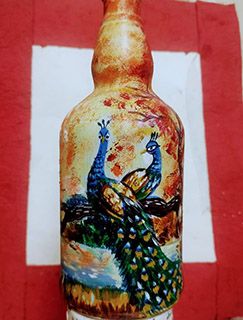 Here on the Anart4Life blog we love you sharing your art works with us. Please write to me at [email protected] if you would like to post an item in the January 2022 mailbag. Tendai Makufa has a new painting which will be top of the mailbag and there is plenty of room in the bag for more art from around the world. The more countries and variety of art work we have in the mailbag the happier we are.
Credits
1. apod.nasa.gov
2. robertcarter.com.au
3. instagram.com/hovikazar
4. facebook.com