Arts Precinct - Bayside 2023
The annual Open Day of the Advantage Road Arts Precinct was held in the middle of October, 2023, just a 10 minute walk away from my home in Sandringham – a suburb of Melbourne. Last year my good friend and neighbour Dell joined me; both thoroughly enjoying meeting talented artists and admiring excellent art works.
The link below is to last year's post, which provides an overview of the initiative to convert factories into creative spaces for artists.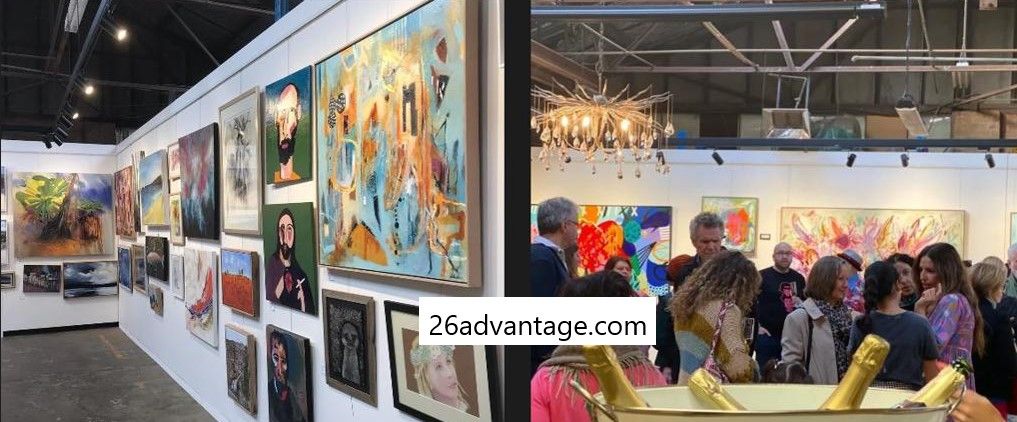 This year, like Dell and I, many visitors braved the wet and windy conditions, once again meeting several enthusiastic artists and viewing yet again fabulous art works and other items of interest.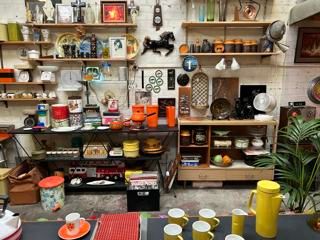 Kerry Evitts remembered me as I had featured her in last year's post. Kate is using a lot of pink in her art works at the moment. Isn't pink a happy colour? So easy to break into a smile. A girl after my own heart as I love pink too – for years I have had pink tips in my hair.
Another artist was giving away stencilled trays. Kerry could not leave her studio but was keen to own a tray featuring a robin, a fond reminder of her English homeland. I happened to grab a tray with a sparrow – an easy decision to offer it to Kerry – she was tickled pink.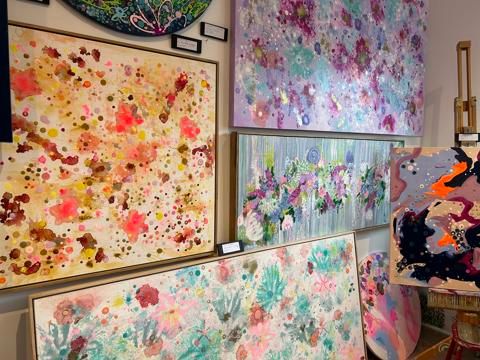 Here is a link to her current website if you would like to peruse Kerry's art works:
We also met Robyn Hayes, whom Dell knew – they were neighbours years ago. Robyn only took up painting during covid and in such a short time has established a reputation as a fine abstract impressionist artist.
If you are a Facebook user and keen to see more of Robyn's art – check out her Facebook page: robynhayesart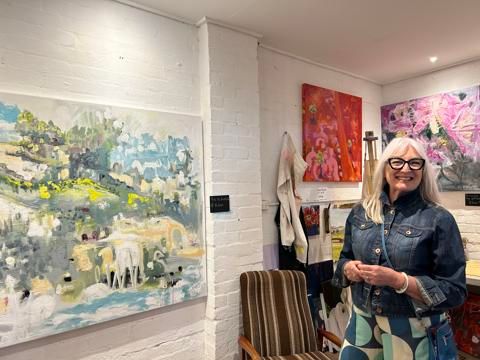 I didn't come home empty handed, as I could not resist buying a few tea towels from Palatable Tea Towels.
The covid lockdowns were a trial for many, however it seems to have stirred the creative juices for artists. It was during this time the idea was born to create tea towels with a unique design.
From the Palatable Tea Towels website I read:
Deciding to self-fund and create an Australiana souvenir, we designed a series of beautifully detailed, watercolour-illustrated tea towels depicting the wine regions of Adelaide Hills, Barossa Valley, Hunter Valley, Margaret River, Mornington Peninsula, Mudgee and Yarra Valley, illustrated by Ballarat artist Caroline Keys.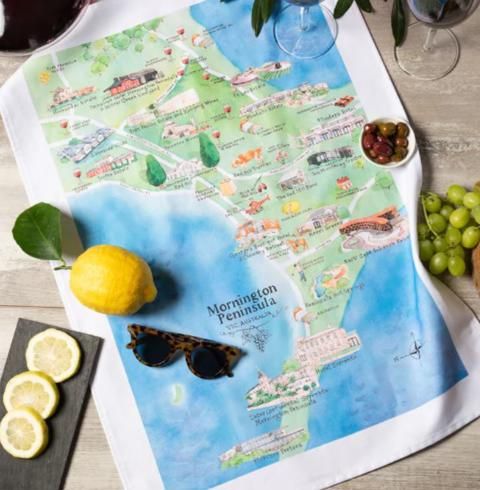 Made from 100% cotton - easy to wash and fabulous for delicate glassware. They make an ideal gift. Here is the bookmark to their website to learn more about them and browse their range.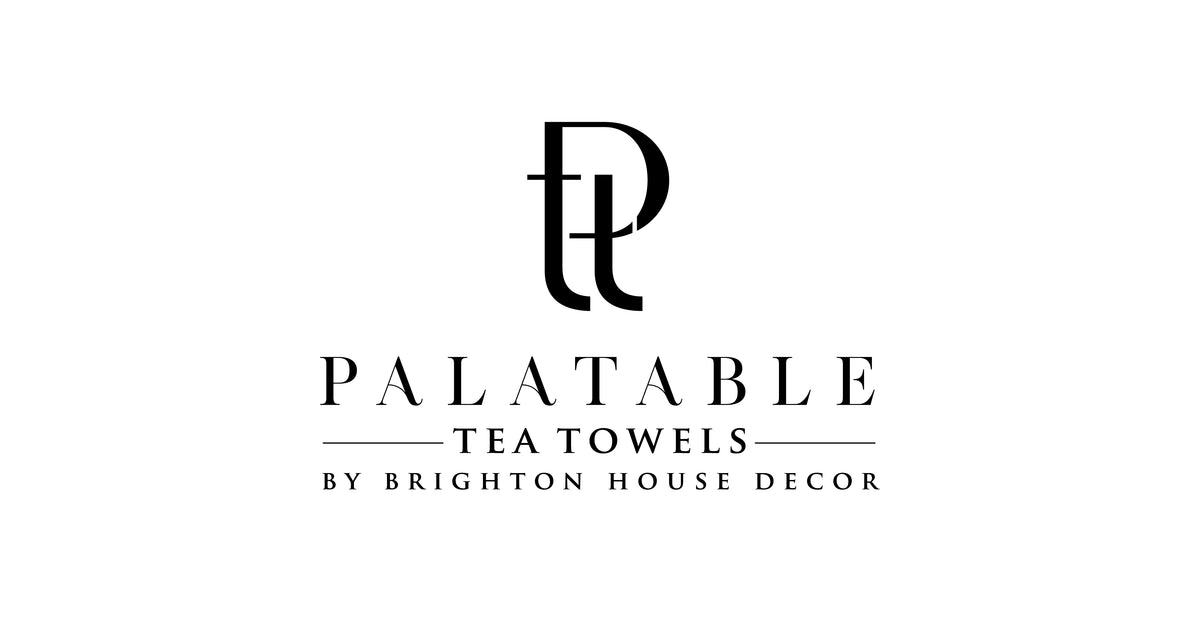 I signed up for a mosaic class on offer at Mosaic Bliss run by Jacqui McCooke, who has a workshop at the Advantage Road complex. It was impossible not to become excited listening to Jacqui's sparkling enthusiasm.
Jacqui offers a 2 week course providing all the materials to complete a 20x20cm mosaic. Just perfect for me as I have very little creativity but wanted to give it a go.
Jacqui gave me lots of help and suggestions. It was very stressful coming up with the design! But I got there in the end.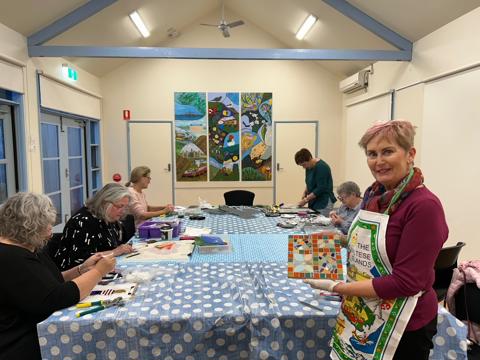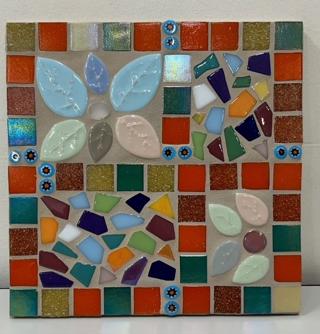 It was a challenge moving out of my comfort zone and doing something different, but very rewarding. If I can do it, anyone can!
Below is Jacqui's website - if you are in Melbourne you could think about taking a class and I am sure wherever you live, there is a class or activity you could try as a small creative challenge to yourself.