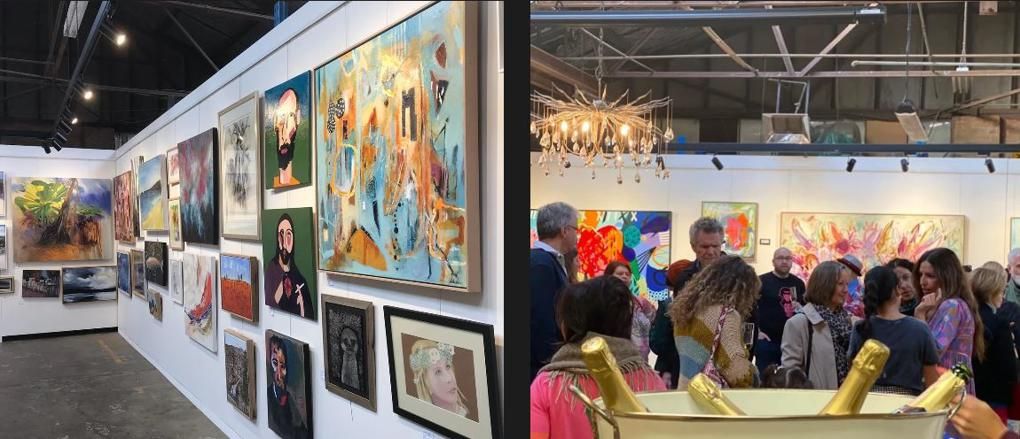 Sharing the space in old industrial buildings is a thriving community of artists tucked away in individual studios. This hidden gem is located in Advantage Road, Highett - just a short walk from my home in Sandringham Victoria.
Enthusiastic and talented artisans include painters, printmakers, textile artists, milliners, ceramicists, sculptors – each appreciating a dedicated workspace and happy to interact with other artists. Let's hear from some of the artists themselves (quoted from an article I read in domain.com.au):
Artist Graeme Altmann was one of the early arrivals when he moved into a studio with some friends about 10 years ago.
"It's a really nice place to be as it's got that good quiet little secret vibe," Altmann says. "That sense of discovery is a real part of its integrity."
Sculptor Emma Davies, creates delicate woven vessels, appreciates the mix of arts, crafts and skills on the road.
"I enjoy seeing boilermakers coming out in their old blue overalls that have black all over them because they've been welding all day," she says. "Looking into their factory is like looking into another world."
The award-winning artist, who makes objects from polypropylene (the stuff used for packaging), says there are many advantages to working near different makers.
"You get to catch up with other creative people and bounce ideas off them," she says. "We've formed lovely longstanding friendships."
Kate Sellars-Jones, loves being part of a creative community.
"It can be quite a lonely pursuit being an artist and I've always been thankful I've been able to share a space," she says.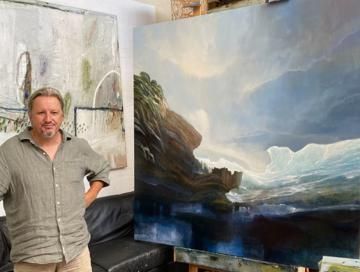 Stroll along Advantage Road and take a peek at some of the studios.
Usually, each studio is open by appointment only, but once a year the secret is shared with an open day for the general public. With my good friend and neighbour Dell, we had the pleasure of joining hundreds of locals recently, visiting various studios and chatting to some of the artists.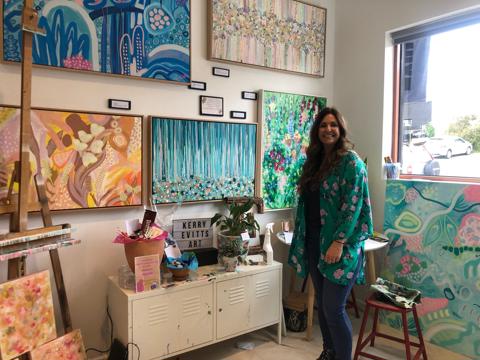 The first artist we met was Kerry Evitts - such a bubbly person and thrilled to have her studio with a street frontage and lots of natural light. We loved her colourful art works.
If you want to see more of Kerry's work, click on this link: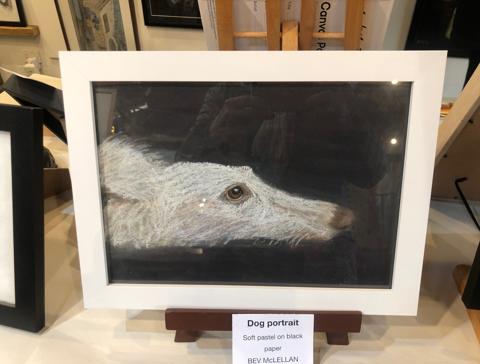 Another studio displayed a range of paintings from amateur artists. Dell was thrilled to see Dog Portrait which was painted by one of her friends and to her delight found out later it had been sold. After my recent time in Africa, the Giraffe was my favourite.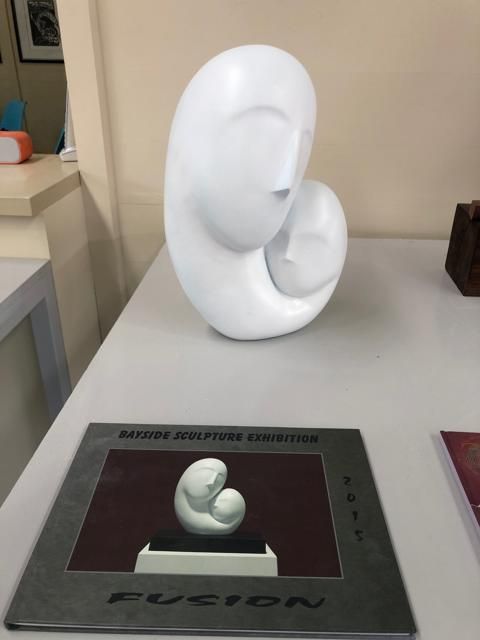 We loved the diversity of sculptures, more paintings and an eclectic array of pre-loved items.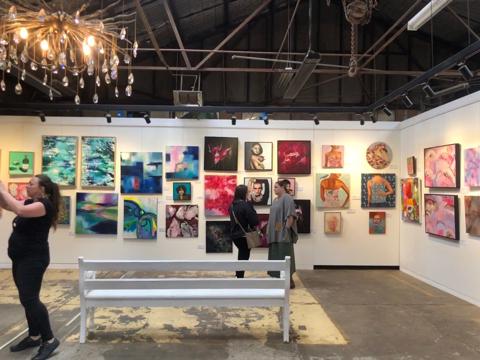 At Studio Two Threads, we marvelled at the extravagant gowns – made from only pre-loved fabrics, while outside a broken chair, telephone and window frame have been re-born.
I couldn't resist this photo with 2 flamboyant flamingos!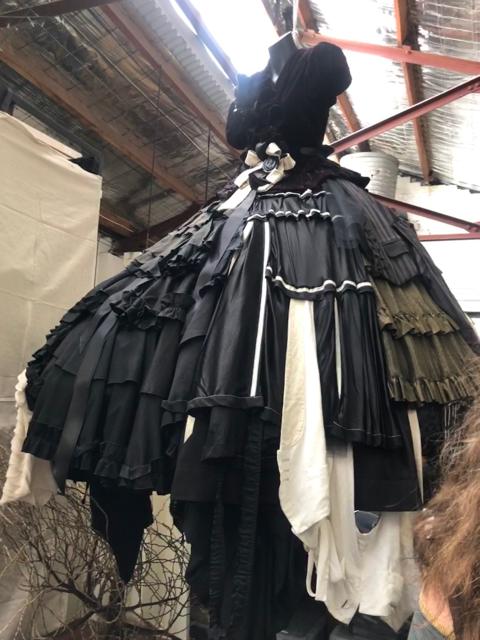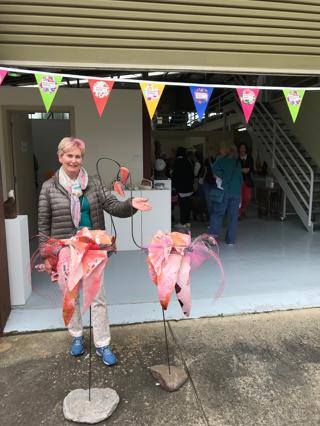 In a few days we will visit a studio of a milliner in Advantage Road that is well known for her fabulous hats.