The Lion and Albert - Another "Marriott Monologue"!
A week or so ago we presented a poem called The Battle of Hastings, which came from a book of poems by Marriott Edgar, published in 1930.
The book is called "Albert, 'Arold and Others", and many of the poems were made famous by Edgar's collaboration with an actor and comedian named Stanley Holloway. Through his voice recordings, the poems became known as "The Marriott Monologues."
A number of our subscribers greatly enjoyed the humour of the first poem we presented and have asked for more! So today we are presenting two sequential poems that became very famous, about a little boy called Albert, who was eaten by a lion called Wallace, at the Blackpool Zoo!
(These are my own photos from my book).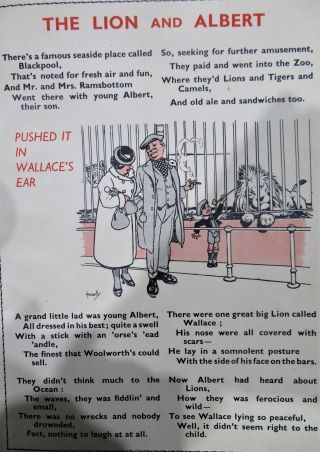 The poems are recited by Stanley Holloway, and are about 5 minutes each. You can either read the words (click the bookmark that comes first below), or listen to the recordings, (click the You Tube play button). Or, if you open up two browser tabs, you can possibly do both and follow along with the words! I really hope you enjoy them!
And here is the second poem...........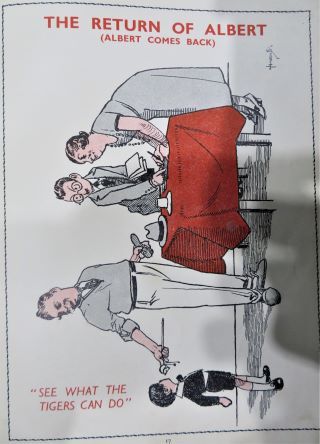 Fun fact: It is said that the lion in the poem was named "Wallace", after the first African lion to be bred in Britain. This lion lived from 1812 until 1838, and his name became a popular one for lions in England!1 So next time you meet a lion called Wallace, you will know where his name originated!
Do let us know if you would like to see and hear more of "Marriott's Monologues"!
Footnote
Sourced from Wikipedia