A rare work of art from a chance meeting......
Here at the Art4Life blog we are always thrilled when subscribers, or other readers, write to us with a story or connection to an article we have written! We love it!
Today we have a special story from California, America, about a beautiful portrait which came about from a chance meeting in Arette, a beautiful place in southern France, which we visited yesterday (click here).
A beautiful young woman is singing as she walks along on her usual path. Nearby, another woman, a visitor from Paris, is watching, listening – enthralled by the vivacity and beauty of the young woman and her beautiful singing voice. The older woman is an artist from a very famous family. She begins to sketch the young woman and they start talking … and some 70 years later we are able to bring you the story and the painting that was born that day through that chance meeting.
Chantal Sagouspe, from California, has contacted us to say that this portrait is a cherished family heirloom of their beloved mother!
The artist was Julie Manet, whom I wrote about in a post after my trip to France in September, 2019, click here.
Firstly, a little bit of background about the artist: Julie Manet was the daughter of Berthe Morisot, one of the few female French Impressionists. (I wrote a post about Berthe, too, click here.
Here are a few of Berthe's paintings of her young daughter, Julie, and one by Renoir: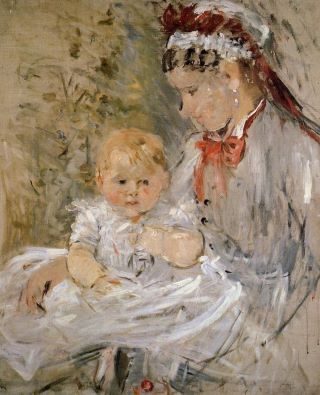 ..........and some photographs of Julie in her teenage years.........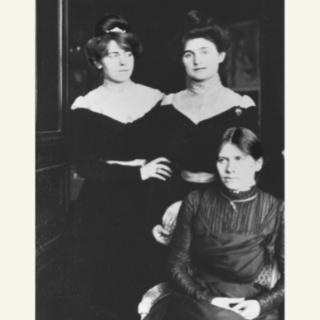 Julie inherited considerable artistic ability from both her mother and father, who was also an artist. But whilst Berthe Morisot was quite prolific in her paintings, her daughter Julie apparently did not have the drive or ambition to be a professional artist.
She had quite a sad young life, being orphaned by the time she was 16, and then living with her cousins who were also orphaned. We know from Julie's diary that she sketched and painted frequently as she spent a lot of time with other Impressionists - one of the cousins she lived with, Paule Gobillard, was also a prolific artist (also a blog post, click here). However, by contrast, there is little of Julie's work able to be found today.
I saw some of Julie Manet's watercolours and sketches at the Marmottan Monet Museum, and wish I had taken some photos of them as most of her work is held privately, and not able to be seen in museums.
So, as you can imagine from this background, we were just astounded when Chantal contacted Anne, as there are no other oil paintings by Julie Manet able to be seen in public, that we know of!
And so with much excitement, and many thanks to Chantal and her sister, Claudine, for their permission, ………. here it is!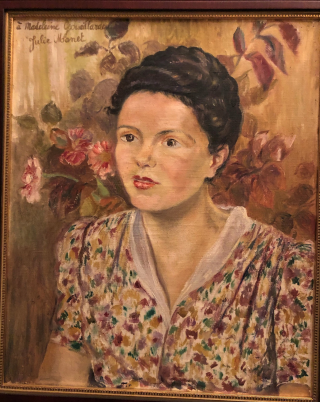 Isn't she just beautiful! Of course, we were keen to know more about how the portrait came to be painted! Here is the story, as told by Chantal ……….
"My mother, Marie Madeleine Gouaillardeu, was born in Arette, France, in 1919. Arette is a village in the south west of France, at the foot of the Basses-Pyrenees, the last town before you enter Spain. Bearnais is the Gascon dialect spoken there, which is completely different to the Basque language, even though the Basque country starts just a kilometer or so away to the west.
It is a beautiful, picturesque area. There are so many roads and trails that people used to walk along in the mountains surrounding the village, going for miles and miles while singing traditional folk songs in Bearnais."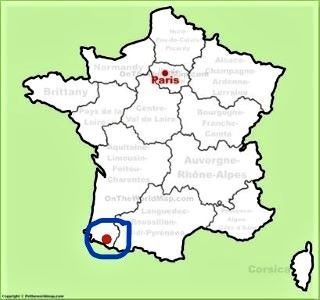 "Julie Manet happened to be vacationing in the area with her husband, Ernest Rouart, and their three sons, and she fell in love with the people, the landscape, and the singing. Apparently, she met my mother while going for a walk and hearing her sing.
Julie returned to Arette many times, which is where we believe she painted the portrait. We think that it had to be done when our mother was in her late teens, twenties, or even possibly her very early thirties. However, it seems doubtful to me that it was done during WWII from 1939-45 as her village was occupied by the Germans."
Photo of Marie Madeleine Gouaillardeu in California, approximately 1952. Credit and copyright: Chantal Sagouspe and Claudine Mariscotti
"My mother lost her parents before she was 21, and she took over the little general store they owned in Arette. She had four brothers and a sister, but sadly lost two brothers in WWII.
My father was born in 1910 in Fresno, California, but his parents were also from Arette. When my father was in his early forties, he accompanied them to Arette for their first visit back to France since they had immigrated to California. It was on that trip around 1950 that he met my mother and fell in love with her. She had an aunt in San Francisco, so she stayed with her for a few months until she decided to marry my father. My father was a farmer in Madera, right in the middle of California. My mother lived in California for the rest of her life, bringing up her family."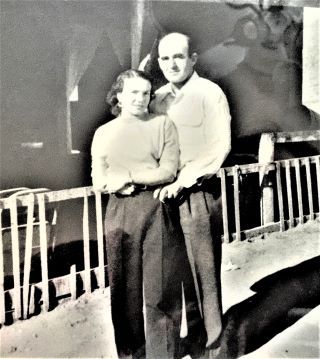 Chantal also has some interesting observations about the techniques used in her mother's portrait:
"The Impressionists, such as Berthe Morisot and Renoir, painted the eyes in a similar way. Their models (including Julie) all seem to have dark eyes which they painted with bold, simple strokes, no eyelashes. You can see my mother had those dark eyes, and she didn't need to wear makeup to emphasize them. I did not inherit those eyes, but my sister and brother certainly did!"
Here is a photo of Chantal and her sister Claudine (on the left), with their mother and her portrait, and you can certainly see what Chantal means!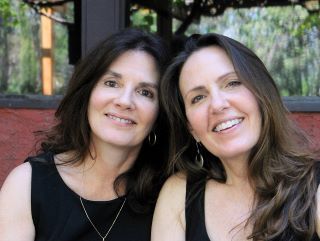 "I believe that my mother was influenced by her brush with an Impressionist (no pun intended!) and did beautiful artwork herself. I'm including a photo of the painting my mother did of her hometown, Arette."
"She was also very beautiful, charming, and intelligent, very talented linguistically (she eventually spoke five languages) and she sewed and sang wonderfully, as well as painting."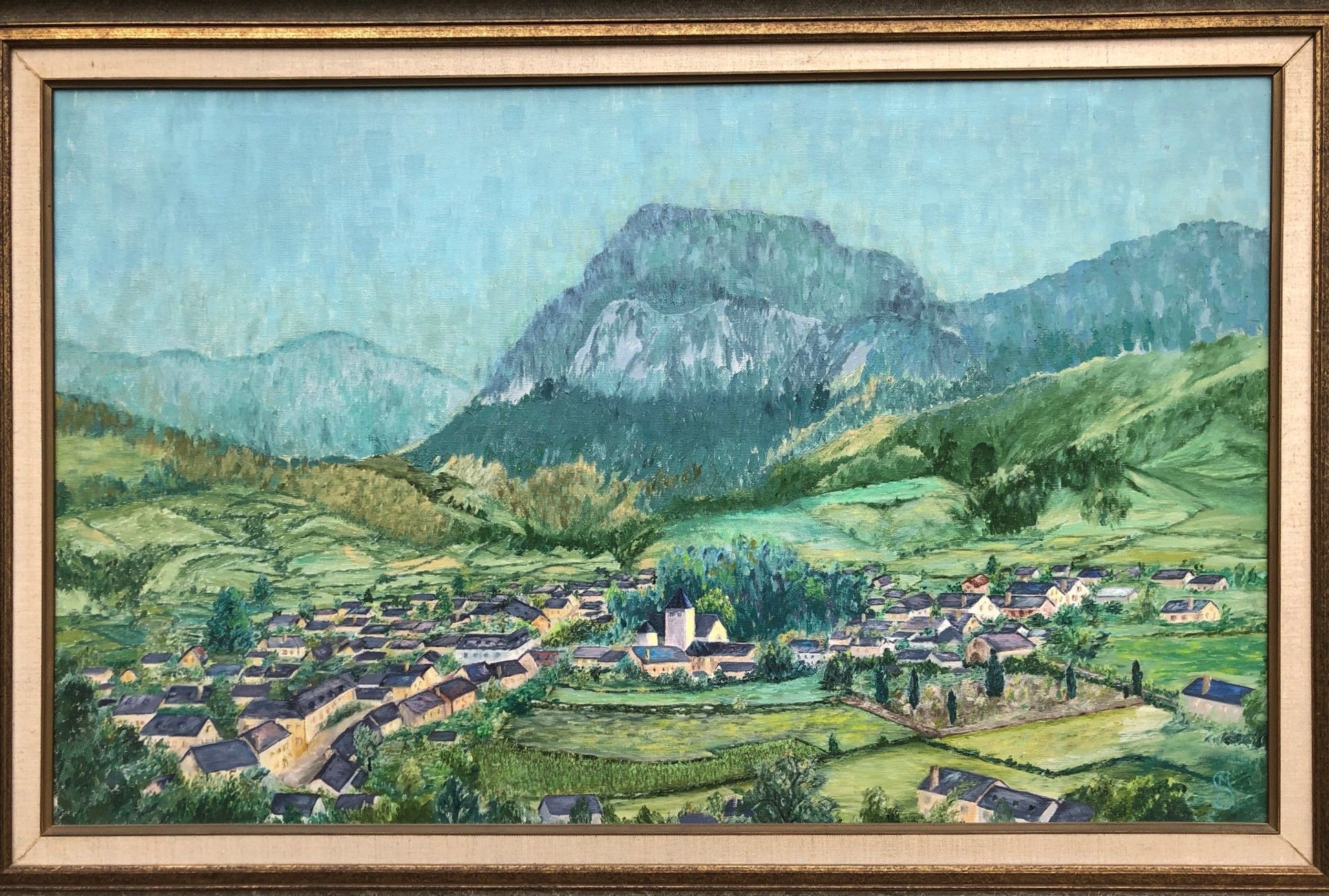 Here are two other paintings by Marie Madeleine, painted in Madera. She was obviously a very talented artist.......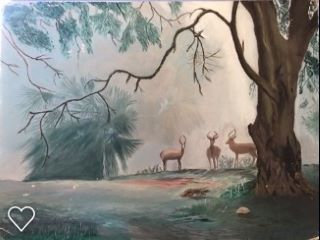 "My mother died at the age of 63 in 1982, and my father in 1987, and so any more information about this unique portrait has gone to the grave with them."
However, Chantal tells us that there is to be an exhibition of Julie Manet's work at the Marmottan Monet Museum in Paris in September 2021. Chantal and her sister have offered to loan their mother's portrait, so it will be interesting to see if their offer is taken up, and what other examples of Julie Manet's work can be sourced!
Julie Manet reading - a sketch by Julie Manet Credit the Marmottan Monet Museum
Footnote:
Here at the blog, we are so grateful to Chantal Sagouspe and her sister Claudine Mariscotti for giving us permission to show their mother's portrait and photographs and tell the story of her life ….. thank you!