Vera Lynn: A National Treasure
Today we pay tribute to Dame Vera Lynn, who passed away recently, on the 18th of June 2020, at the wonderful age of 103.
Her magical singing voice and messages of hope uplifted so many in the darkest days of World War 2 and beyond. Today, there are fewer and fewer people left who have lived through the bleak and tough times of the Second World War, and can speak about hardship with heartfelt experience, but one of those was Dame Vera Lynn. She was an inspiration, and a beacon of hope for so many, right up to the current times.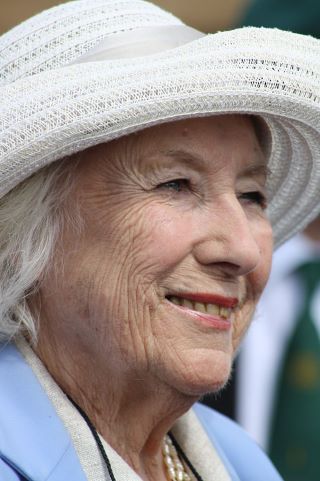 Many people will remember Vera Lynn as "the Forces' Sweetheart", for giving outdoor concerts for the troops in Egypt, India, and Burma during the war as part of Entertainments National Service Association (ENSA). The songs most associated with her are "We'll Meet Again" (1939), "The White Cliffs of Dover"(1942) , "A Nightingale Sang in Berkeley Square" (1940), "There'll Always Be an England" (1939), and "Auf Weidershe'en" (1952).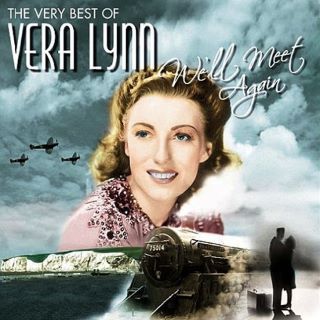 She was born Vera Margaret Welch in East Ham, which is now part of the London Borough of Newham, on 20 March 1917. She had an elder brother, Roger Welch, born on the 4 March 1914 who died just one day short of his own 103rd birthday, on 3rd March 2017!
She began performing publicly at the age of seven and adopted the maiden name of her maternal grandmother, Margaret Lynn, as her stage name when she was eleven.
In July 1940, Lynn made her first appearance as a 'fully fledged solo act' in Coventry, in England. In 1941, during the darkest days of the Second World War, she began her own radio programme, Sincerely Yours, sending messages to British troops serving abroad. In 1942, she played a character based on herself in the film "We'll Meet Again".
In 1941, Lynn married Harry Lewis, a clarinetist and saxophonist, and fellow member of the Benjamin ("Bert") Ambrose orchestra, whom she had met in 1939. They were together for nearly 60 years, until his death in 1998. They had one child, Virginia Lewis. (Courtesy: Wikipedia).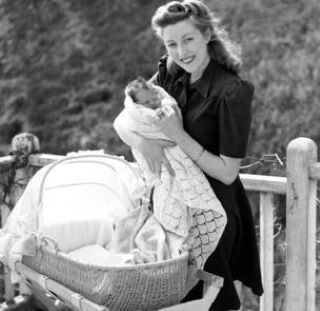 Her popularity continued after the war, with a number of new hits, her own variety show on BBC1 radio, and frequent guest appearances on a number of other variety shows. She performed at the Royal Variety Performance four times, in 1960, 1975, 1986 and 1990.
She also founded, or was a patron of, a number of charities, especially for children. She had remained involved in those charities since the war.
In celebration of her 100th birthday year, Sheree Valentine Daines, who we featured in an earlier blog, has auctioned her portrait of Vera Lynn, with all proceeds going to the Dame Vera Lynn Children's Charity, supporting families of children with Cerebral Palsy.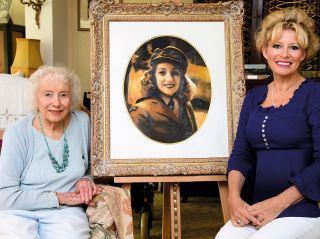 Lynn sang outside Buckingham Palace in 1995 in a ceremony to mark the golden jubilee of VE Day ('Victory in Europe'), (which marks the end of the war in Europe on 8th May each year). This is stated to have been her last known public performance, although she sang again on the evening of the same day in the public concert in Hyde Park.
The United Kingdom's VE Day Diamond Jubilee ceremonies in 2005 included a concert in Trafalgar Square, London, in which Lynn made a surprise appearance.
She continued to record and release albums of her music, and even covers of other songs, by ABBA, Rod Stewart and Barry Manilow. In September 2009, at the age of 92, Lynn became the oldest living artist to make it to Number One in the British album charts, surpassing Bob Dylan in that category, with her compilation album We'll Meet Again: The Very Best of Vera Lynn. The album also outsold other popular groups such as the Arctic Monkeys and the Beatles. She is also the only recording artist in the world to have spanned the pop charts from the 1940s to the 21st century.
She has received a number of British and Foreign Honours, including The Order of the British Empire, and was made a Dame for her charity work in the 1975 Queen's Birthday Honours. In 2016, at age 99, she was made a Member of the Order of the Companions of Honour in Her Majesty's Birthday Honours list.
She published her latest autobiography in 2009, entitled "Some Sunny Day".
Dame Vera Lynn marked her 103rd birthday in March 2020 with a new video for her wartime classic song "We'll Meet Again", words which have a special significance and relevance in the light of current world events.
As one of the few people remaining who had lived through the bleak and tough times of the Second World War, she understood that many people are also anxious and fearful at the moment and wanted to lend her support. (It is her voice at the very end of the clip, with her own personal message).
If you would like to read more details about her life and music, click here.
She will always be remembered with love as a wonderful beacon of hope that uplifted so many people during the war, and right up to the current times ...