University of Sydney - Museum of Antiquities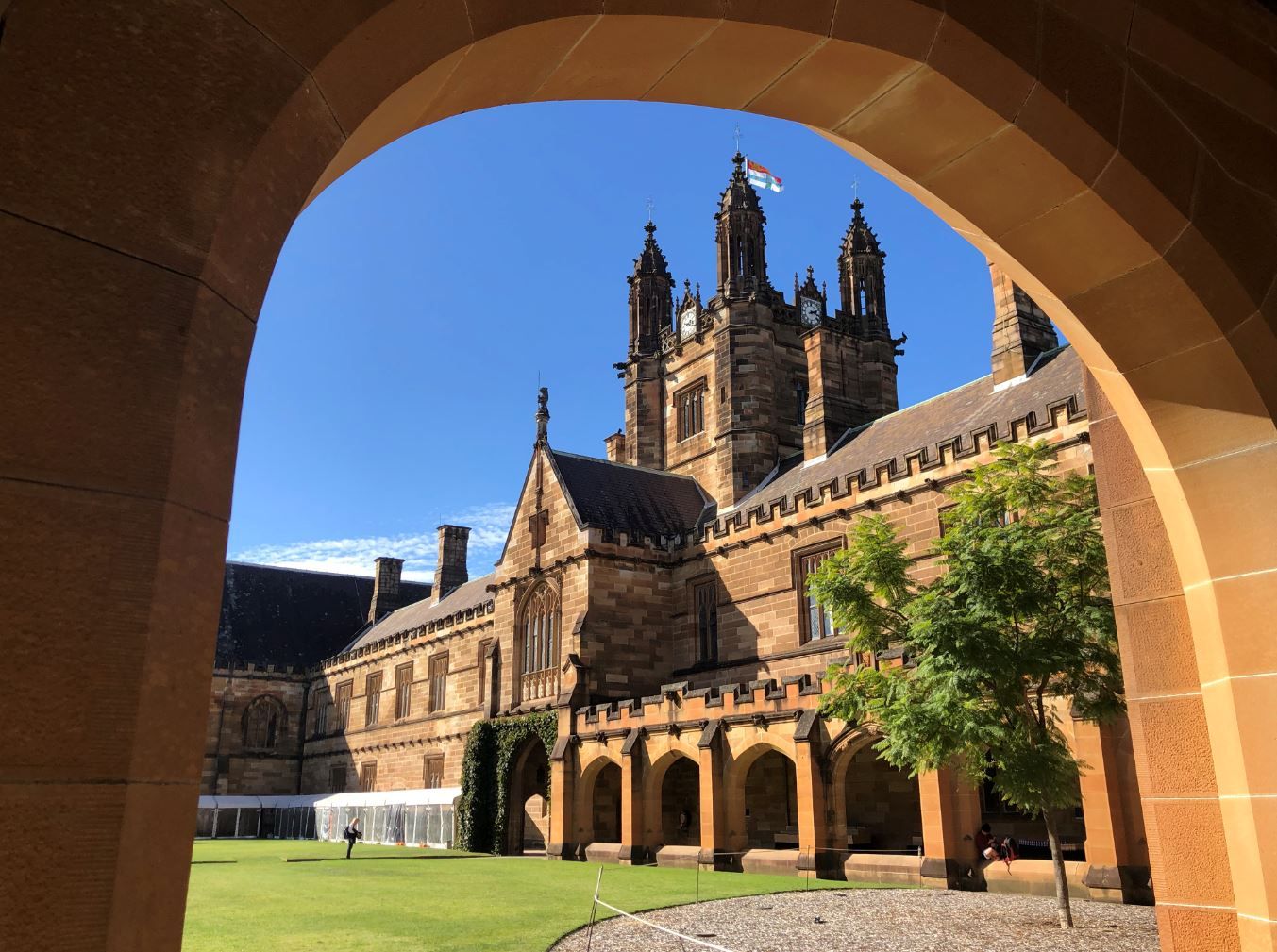 The University of Sydney, founded in 1850 was Australia's first university and modelled after the Gothic halls of Oxford and Cambridge. All that was missing was an antiquities an archaeological collection to match.
Charles Nicholson, politician philanthropist and first Vice-Chancellor of the University set out to change that travelling across Europe to Egypt, using his personal wealth to amass a collection to rival the great English museums.
Reaching Egypt for the first time in 1856 Nicholson quickly began collecting artefacts. He met with dealers and Egyptian officials in Cairo and Luxor and visited many archaeological sites he diligently sort out representative artefacts no two objects were alike and each signified a different like moment of Egyptian history from the old kingdom too late antiquity.2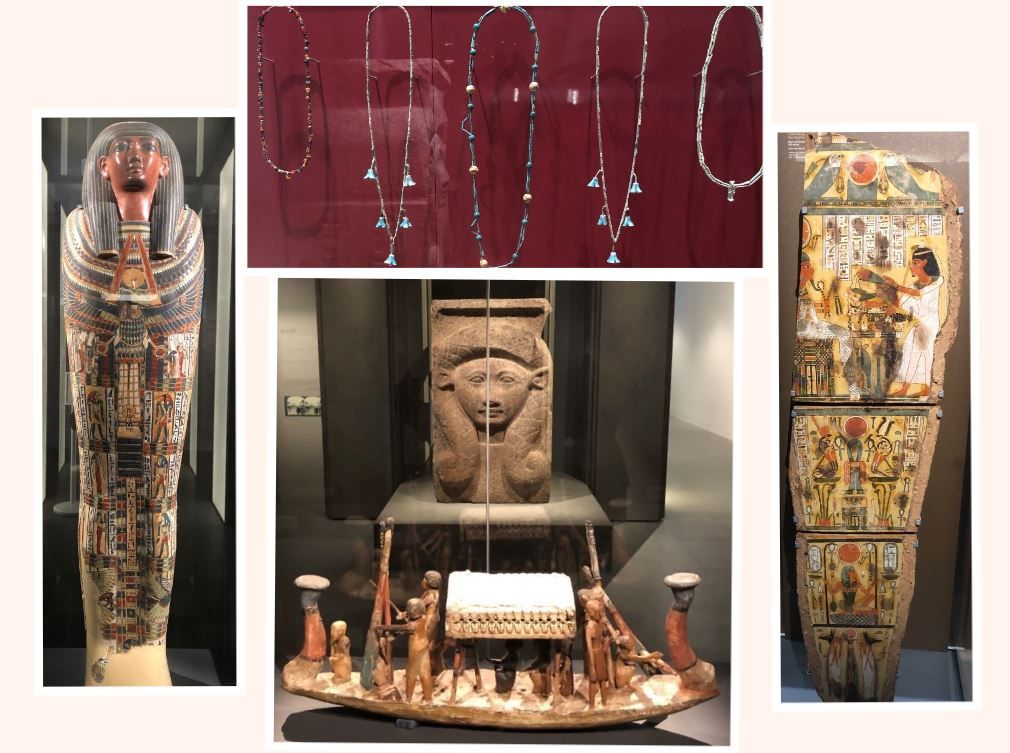 In 1860 the University received the first shipment of crates packed with more than 400 artefacts. These would become the foundation of the University of Sydney's Museum of Antiquities soon nicknamed the Nicholsonian Museum. In 1862 Nicholson returned permanently to England but he never forgot his Sydney collection.
His journey home took him via Egypt where he acquired one of the museums most significant sculptures a bust of Horemheb, Tutankhamen's general turned pharaoh.2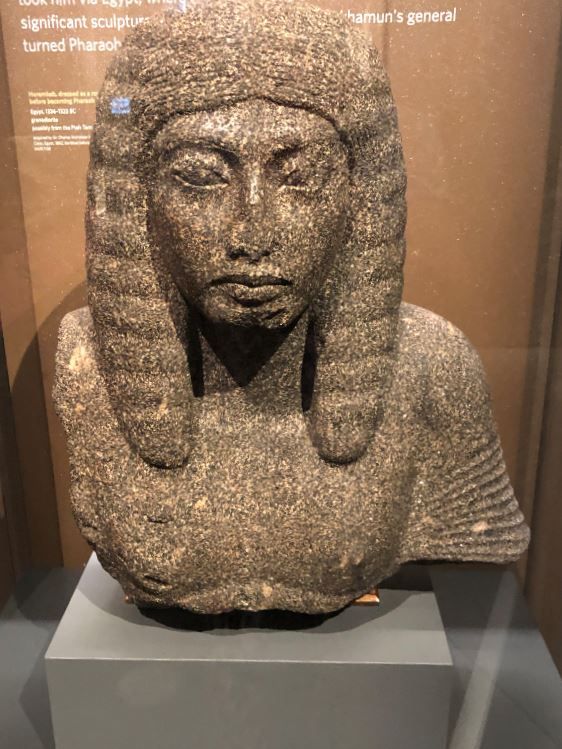 Today the Nicholson Collection is housed in the Chau Chak Wing Museum, which opened in April 2021. Designed by Johnson Pilton Walker in a modern understated design in stark contrast to the original university buildings, as you can see below.
The intent is to share the University of Sydney's vast collections with the broader community.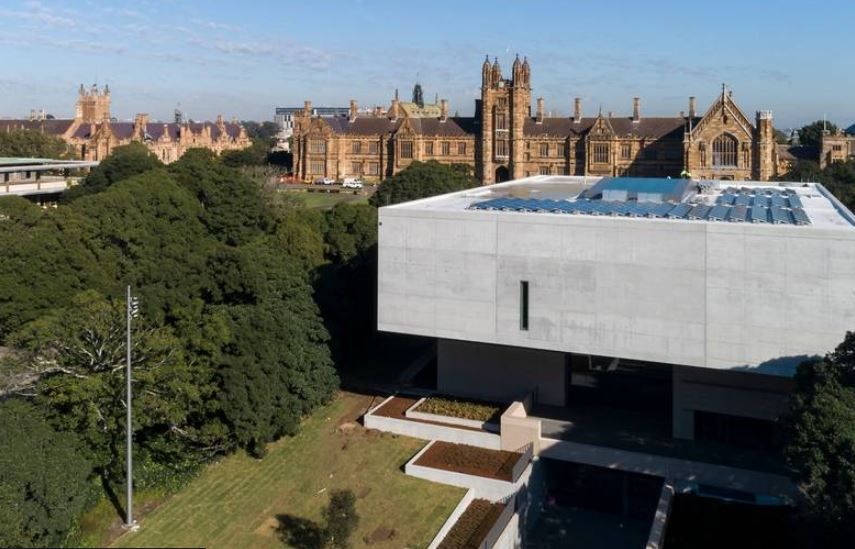 Other Collections include the Macleay Collections of natural history, ethnography, science and historic photography, and the University Art Collection.
Although the collections themselves aren't new, being able to see them is. The Chau Chak Wing Museum triples the exhibition space previously available. 70 per cent of the items on display have not been seen publicly for over 20 years.
From ancient Rome, Greece and Egypt, to the art of First Nations people, and the works of leading contemporary artists, the Chau Chak Wing Museum is open to all as a centre of cultural and artistic excellence.4
Having lived in Sydney for many years, I was completely unaware these Collections existed and it was a thrill to visit the new Museum, during my recent visit to Sydney.
The foyer captures one's attention with a Roman headless sculptured figure at the back, surrounded by various marble heads; a lego model of Pompeii in the foreground - a drawcard for adults and children alike. The model intermingles three different periods of history. Watch this space as I will feature this model on separate post soon.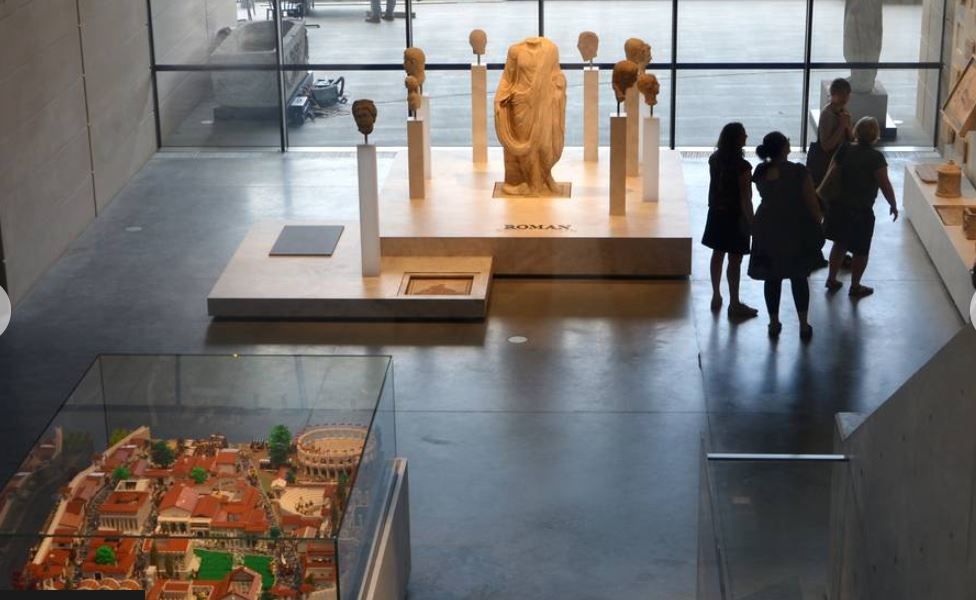 I have always been fascinated with Egypt and new displays make use of state of the art technology. As you can see below, the top of each image shows a recreation of how this coffin was painted.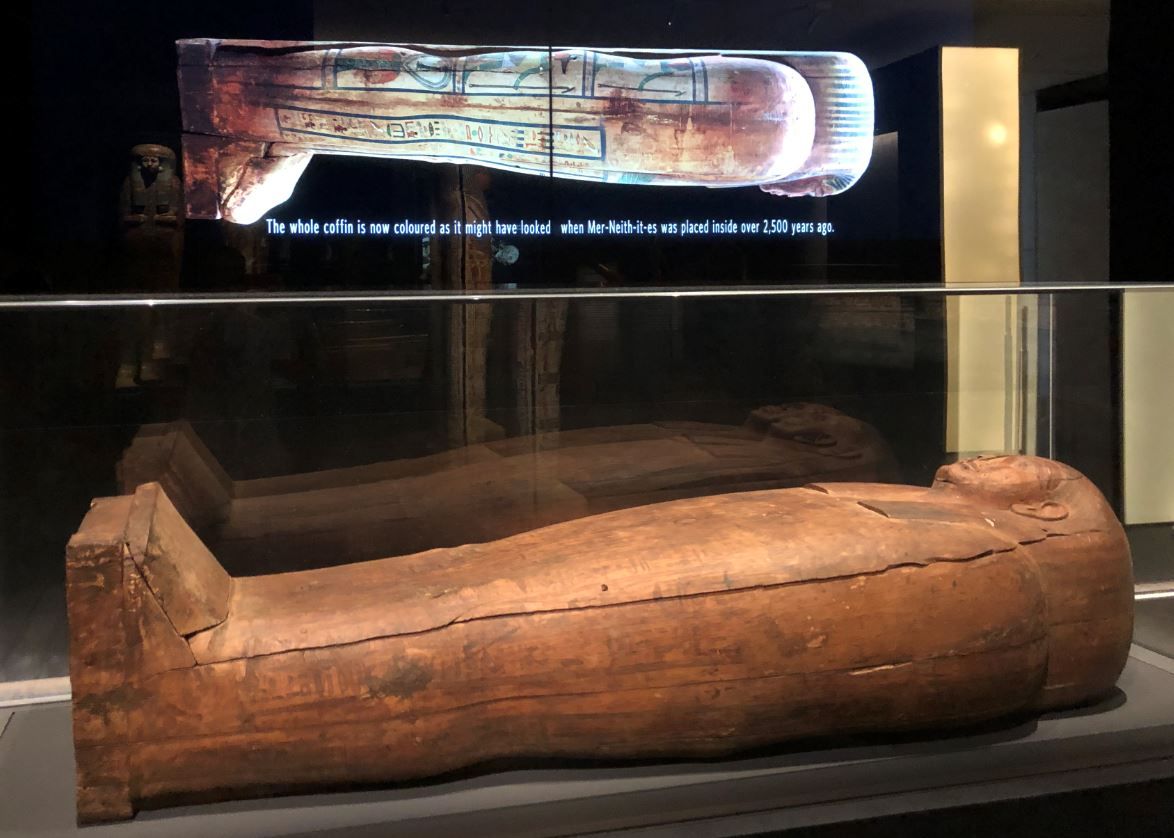 In the Greek and Roman section we saw Greek vases and figurines along with a wall of marble slabs recording the names of people who died nearly 2000 years ago – similar to funerary inscriptions today, translations of the ancient Latin and Greek reveal the spectrum of ancient Roman society: citizens, patrons, slaves, sailors, travellers, to name a few.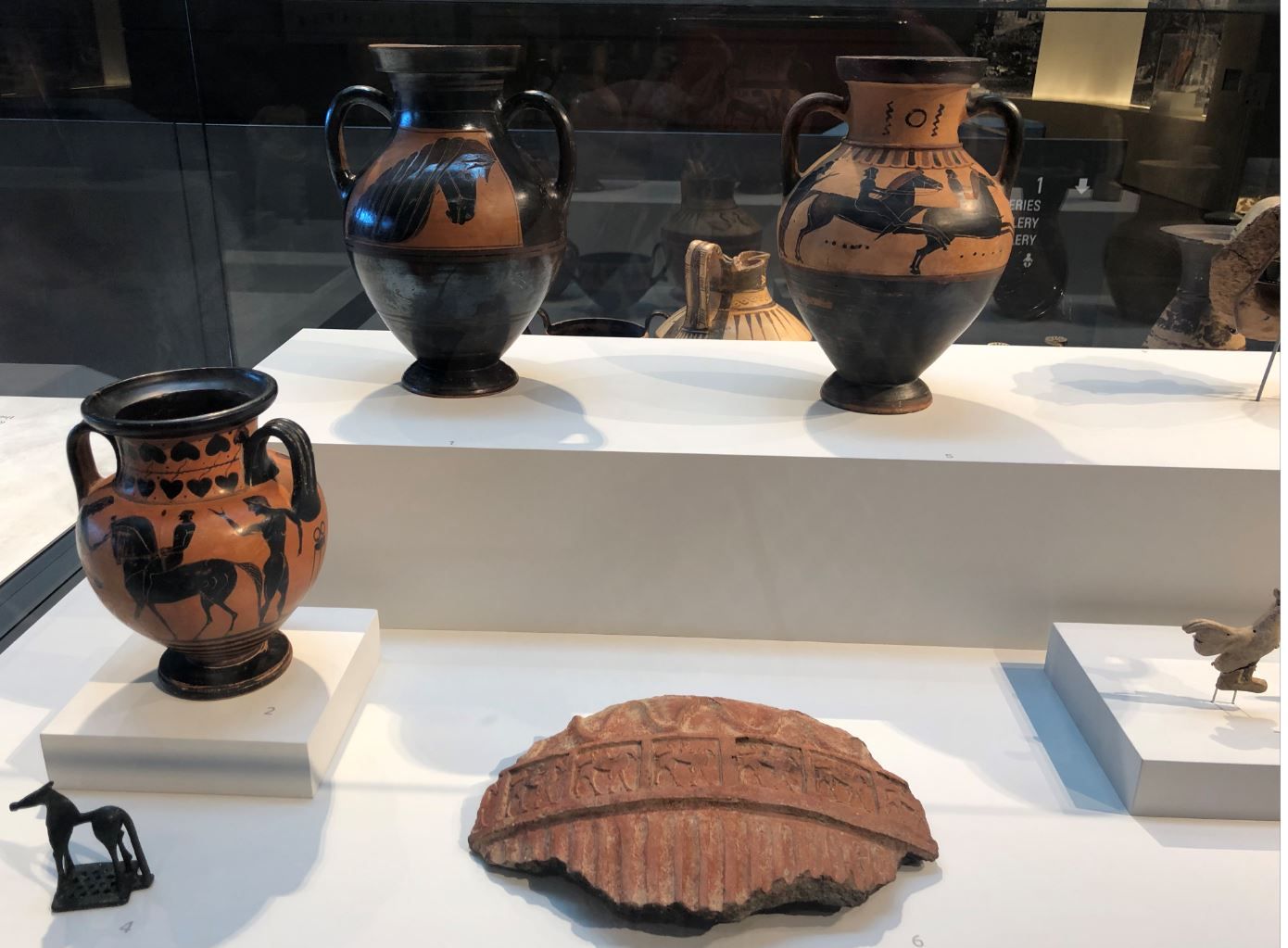 As part of the University's art collection, a separate section was set aside to display various periods of art. Examples here include:
Below left: Works by cubist artist J. W. Power, an expatriate artist in the inter-war years, he was drawn to coastal landscapes, inspired by masters such as Pablo Picasso, Fernand Leger and Juan Gris.
Below right: Expatriate Australian artists Arthur Streeton, Rupert Bunny, Ethel Carrick Fox and Emmanuel Phillips Fox who, from the 1890s, regularly painted in Europe's resorts.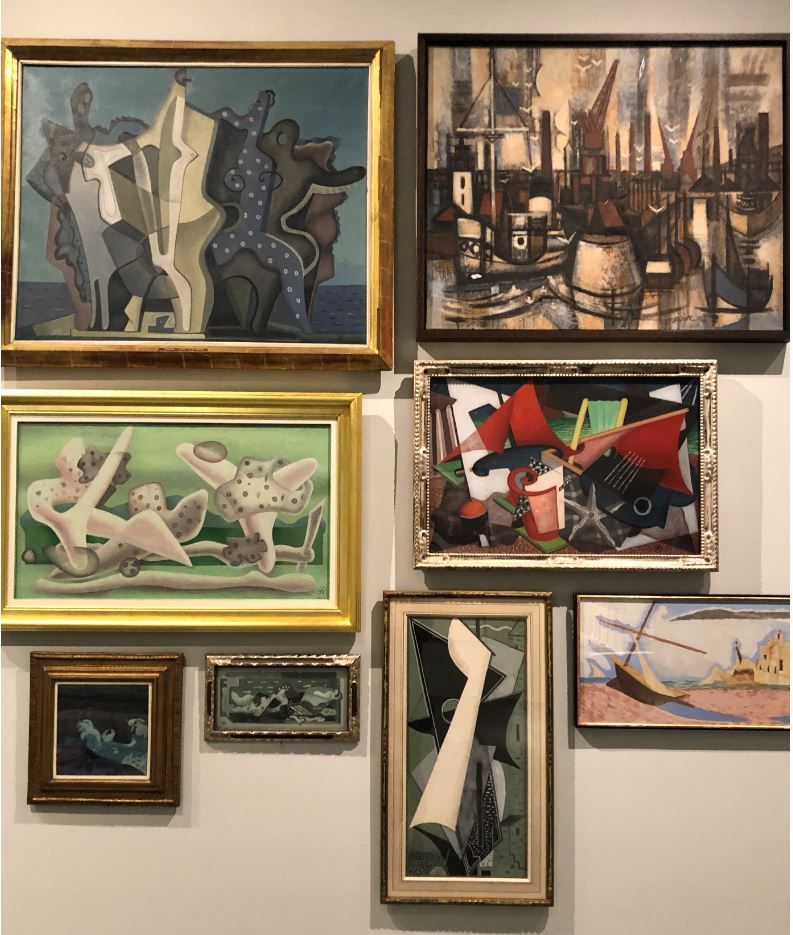 There was so much to see I hope to view more works now on display in Chau Chak Wing Museum, on my next visit to Sydney.
If you are in Sydney its an easy bus ride from the centre of the city to the university. A café at the museum offers a welcome break and if you have time, it's a pleasure to walk through the Uni grounds.
On the day I was there, the carillon chimed through the quadrangle as students along with family and friends attended graduation celebrations. After a class group photo mortarboards were flung in the air. Joyous moments, too good to find my camera – these photos give you the idea.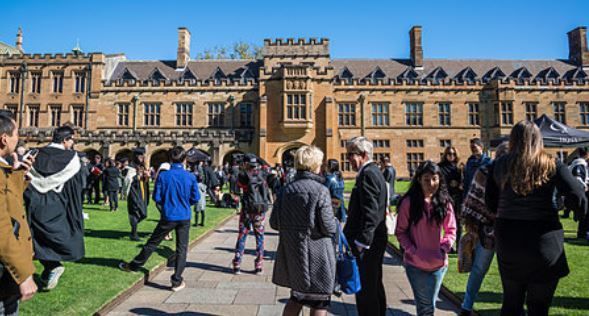 Credits
1. My photos taken at the Museum
2. sydney.edu.au
3. Photo: Brett Boardman from timeout.com
4. sydney.edu.au
5.Photo: Chantel Le Cross from timeout.com
6. Photos: alamy.com; notredame.edu.au