The Boyd Dynasty: Arthur Merric Boyd
My apologies for the error in the emailed posts yesterday when I accidentally published an incomplete post in addition to the planned daily post on Strolling around Sandringham written by Jane. If you missed Jane's post on Sandringham please follow the link below before reading about Arthur Merric Boyd.
Jane's post yesterday Strolling around Sandringham was a perfect segue back into the Boyd Dynasty especially as she found that Arthur Merric Boyd had painted the exact same image that she, Jane, had photographed of the Red Bluff Cliffs at Sandringham.
In the first post on the Boyd Dynasty we met Emma Minnie à Beckett who married Arthur Merric Boyd.
Today we are going to start with a video from the National Gallery of Australia as it is a wonderful introduction to the painting style of Arthur Merric Boyd and encapsulates the beautiful beachfront of the Melbourne suburb of Sandringham which you saw in Jane's post and where the Boyd family spent a great deal of their time.
Arthur Merric Boyd (1862-1940)studied to be an engineer but never worked in this field. He did associate with some of the painters in the Heidelberg School (such as Frederick McCubbin) but from all accounts he seems to have been introverted and did not become involved with the burgeoning art scene in Victoria.
He was considered an artist of charm and ability, who painted best in water-colour, without reaching the heights of his contemporaries in the Heidelberg school... According to his son Martin (1893-1972), the novelist, he was, if a little remote, just and generous, with a tolerant and enlightened way of bringing up children.1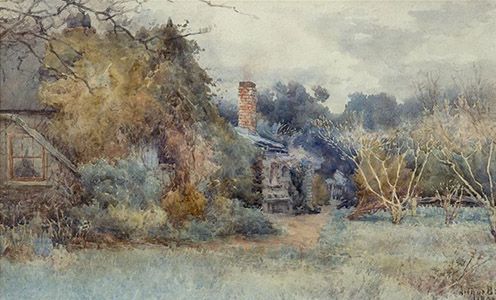 As mentioned in the post on Minnie Boyd, together they journeyed overseas from 1890 to 1893, living in Wiltshire, Uk and traveling throughout Europe. Here are a few more of Arthur's paintings from this period. I will start with a fishing village in France because I think it is the best painting he did in his career. There is a delicate beauty about his composition, palette and touch which I find most appealing. You see some of this style in later paintings but Arthur wasn't constant in exploring and perfecting this approach even though he continued to paint predominantly in watercolour.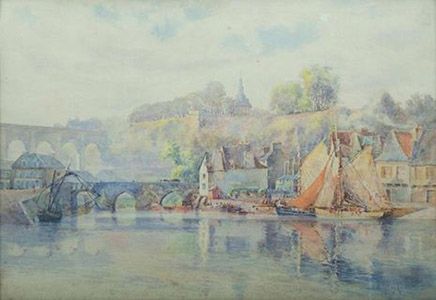 Here are a few more of his European studies.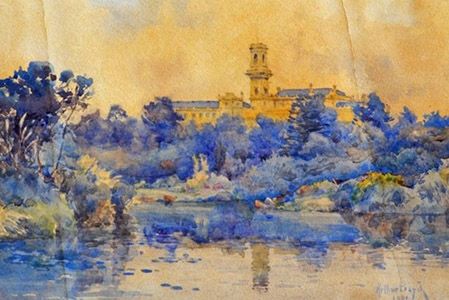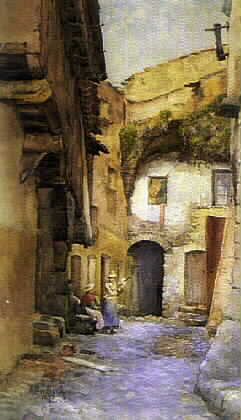 On returning to live in Australia Arthur Merric Boyd painted many, many scenes along the coast of Port Phillip Bay. There is great variety in the tonal impact in his watercolour technique from very gentle paintings with subtle light to some that show the use of a much stronger palette.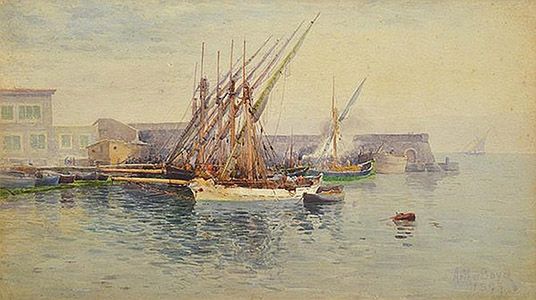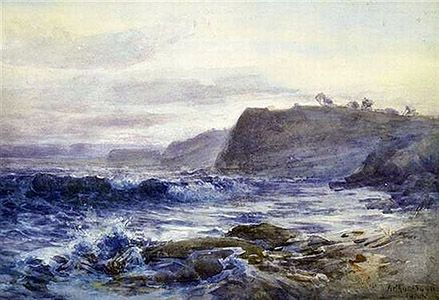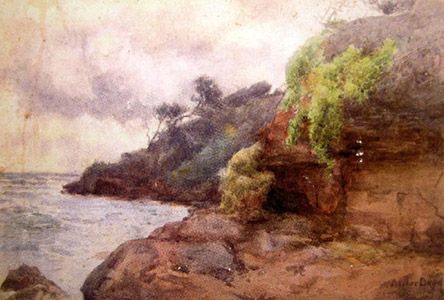 As mentioned in the post on Arthur's wife, Minnie Boyd, the family went to live in Yarra Glen in the Yarra Valley on land purchased from the inheritance Minnie received from her mother, Emma à Beckett. From what I have read, Minnie's mother contributed considerable financial support to allow Minnie and Arthur to live their lives as artists.
Arthur's paintings of the land around the Yarra Valley are subtle and gentle, and you can see that he was experimenting with capturing the light and the tonal variations brought on by the changing seasons.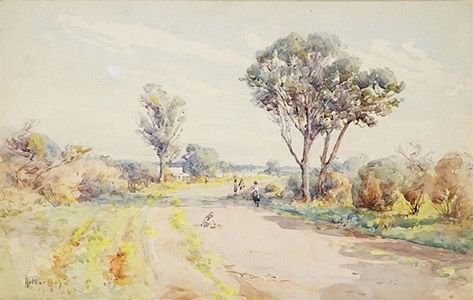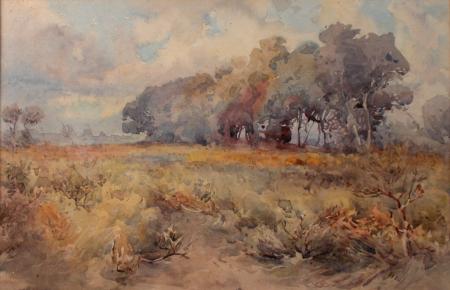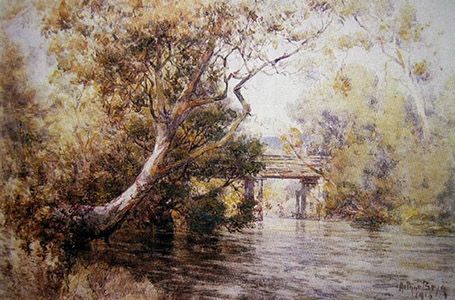 My search of the internet revealed only one oil painting which was produced by Arthur Merric Boyd in 1936, only four years before he died. It would seem to be quite unusual for an artist to dabble in a totally different medium so close to the end of their life so I found myself wondering why he did this. Perhaps he was being influenced by his son, Penleigh, who painted predominantly in oils and was considered to be amongst the best of the Australian landscape artists before his early death at the age of 33.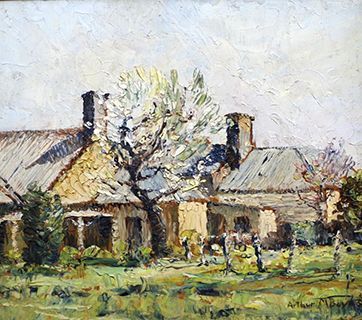 Arthur Merric Boyd died on the property of his son, Merric, at Murrumbeena (Melbourne) on 30 July 1940.
Minnie and Arthur Boyd (Senior) had five children:
John Gilbert à Beckett Boyd (1886–1896) - killed in a riding accident;
William Merric Boyd (1888–1959) - predomantly a ceramacist and sculptor;
Theodore Penleigh Boyd (1890–1923) - a landscape artist;
Martin à Beckett Boyd (1893–1972) - a writer of fiction firstly under the name 'Martin Mills' and then his own;
Helen Read à Beckett Boyd (1903-1999) - a painter.
Very soon I will return to continue the story of the Boyd Dynasty and watch the artistic DNA from Minnie and Arthur spread forth to produce gnerations of remarkable creative people.
Credits
adb.anu.edu.au
en.wikipedia.org
aasd.com.au