The Beauty in Dumped Cars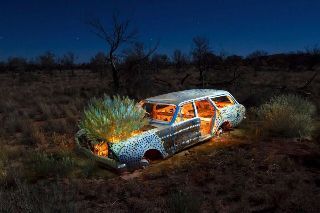 I'm having trouble getting vehicles out of my system. I found these incredible images of Car Art Works being created by artist, painter and photographer Robert Fielding using the bodies of dumped cars. When Robert finds a vehicle abandoned by a desperate traveller he makes it into a work of art and gives it a new life. Who could have imagined that an old wreck could be made to look so beautiful.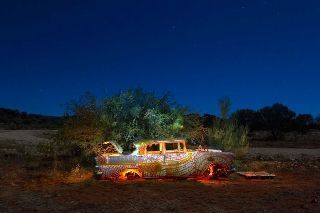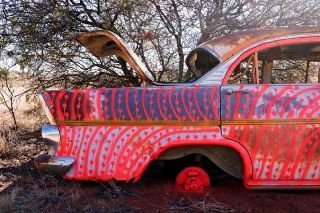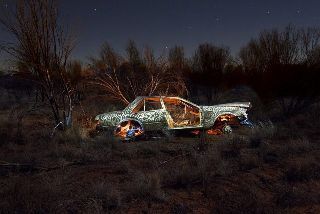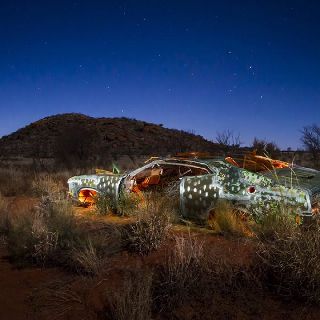 I think the cars are beautiful and Robert Fielding has made a piece of discarded junk, a pile of rusting metal, an eye sore on the outback roads into something to appreciate. Even something to weave a narative around. What also strikes me about some of these photographs Robert has taken of his Art Cars is the glorious Australian outback sky, peppered with millions of stars. I lived for a year in Darwin and spent nearly every weekend camping out in the bush. The night sky is my strongest memory of these times. And so I am going to turn full circle with my steering wheel and leave you with another painting by John Pickup. It is titled Don Quixote beneath the Southern Cross. What is he dreaming of?