The beautiful Melbourne Flower and Garden show - March 2022
I recently went along to The International Flower and Garden Show, held at the Royal Exhibition Building in Carlton, Melbourne, Australia.
This proud building was built in 1879 – 1880 for the purpose of holding exhibitions, which was the popular form of entertainment between 1851 and 1915, right across the world.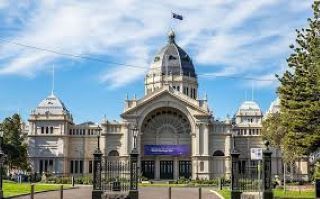 This iconic building became the site of the first Parliament of Australia on 9th of May 1901, when all the colonies came together as one nation, with one federal government. It remained as the site of the Australian Parliament until the government moved to a new building in the newly formed Australian Capital Territory (the ACT), in 1927.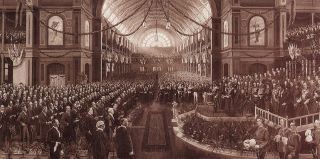 But I digress! This World Heritage-listed building lends itself so well to the International Flower and Garden Show as it sits on 26 hectares of public gardens for outdoor displays, and has a huge central area inside which is perfect for indoor displays, allowing large numbers of people to move around.
Inside the building there were wonderful displays of floristry and art. The watercolours of birds by Nadine Dudek particularly took my eye, as did the floral arrangements by the floristry school students:
Outside, in the beautiful gardens, there were displays of landscape designs, sculptures, and stalls where people could buy plants, bulbs, and all sorts of gardening and landscaping equipment. There was so much to see! We walked around for hours!
Here are a few of my photos of the wonderful garden designs and sculptures, all built from nothing, just for the 5 days of the exhibition:
I find it amazing to see the effort that goes into building all these indoor and outdoor displays for just the 5 days of the exhibition. But if the 103,000 people who attended the 2019 event are any guide, the work put in is obviously worth it!
It shows that people have a love of building their own "happy space". A place to relax, be peaceful and think, or just appreciate their patch of nature, whether it be a big or small garden, or just a small balcony! And the International Flower and Garden Show provides plenty of inspiration to do it!
My favourite display of the exhibition? The landscape design by Robert Boyle Landsacpes: