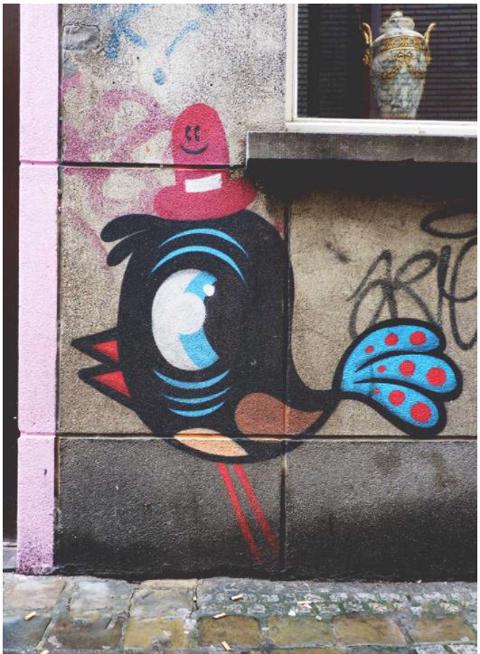 Recently we published a post exploring the city of Ghent in Belgium.
Steeped in history where Gothic buildings abound, Ghent is vibrant mix of waterfront cafes, quirky laneways and filled with an eclectic mix of street art.
Many well-known street artists vie for a space on a Ghent wall. Today we look at two artists with very different styles, who grew up in Ghent and are now making their mark on the street art scene around the world.
Bué The Warrior is inspired by comic books and pop art, painting colourful walls all over the world as a way to interact with people in the streets, gifting them with something simple yet full of joy.
Roa on the other hand uses a monochromatic palette with a strong obsession for animals and rodents. He often combines life, death, and life after death in his murals.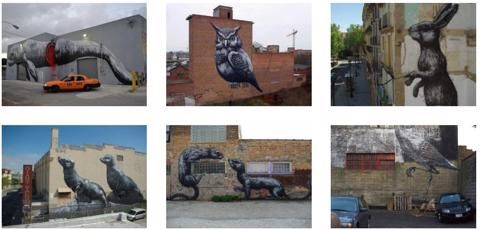 At a very young age Roa recalls wanting to be an archaeologist or something adventurous and expressed an active, eclectic mix of styles. He collected little skulls from birds and rodents to draw at home. He first began his artistic career by painting buildings and warehouses in his hometown of Ghent, slowly becoming addicted to the nature of urban art.
Roa's animals are painted to include skeleton and internal organs. His true obsession for animals is unparalleled and his attention to detail is phenomenal. Roa uses native animals based on the location he is painting in. For example, if he goes to a specific location filled with roosters, like Mexico, then he will paint a rooster.2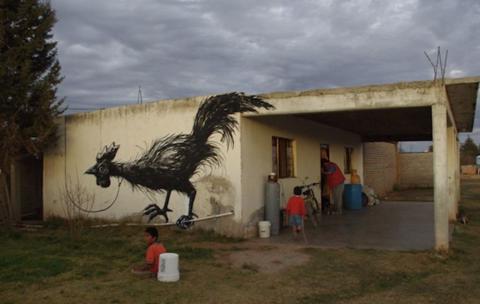 Some major cities, where his work can be found include London, New York, Berlin, Warsaw, Madrid, Moscow, Los Angeles, Mexico City and Paris.
He truly has a pure passion for painting. Roa simply paints to paint - no other reason. Like Banksy, Roa maintains anonymity which has kept his work and his spirit free.2
Bué (see below) got hooked on street art after meeting two graffiti artists on the bus back in 1991 who handed him a few spray cans.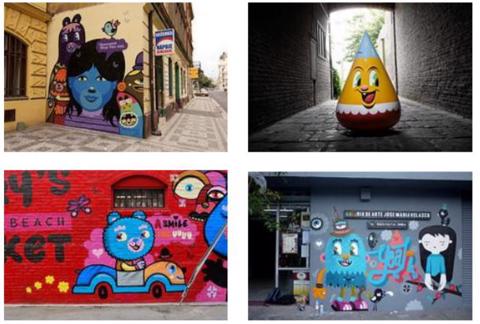 Somehow Bue missed out on growing up and twenty years later he still does what he loves the most: adding colour and positive energy to places that need it the most.
Bué travels around the world to find new exciting places and lets the environment influence his work. His paintings and interventions are always inspired by the direct surroundings of the wall or by the people he meets on the road.
His colourful characters – like HeyHey the Bear, who lives to greet the people – brighten up the streets all over Europe, Mexico, Brazil, the United States and Thailand.
A genuine curiosity and love for the people has resulted in numerous collaborations with other artists from around the world. The fun of creating something together and the exchange of thoughts are the main motives to paint pieces which are more than just a sum of artists' works.
Bué's work doesn't try to teach, but it's a smile, a wink, a high five, that wants to be returned.5
Watch this short video as Bue creates a fun mural.
Are you hooked on street art like Roa and Bué? Browse the blog below for more works by street artists adorning the walls of Ghent.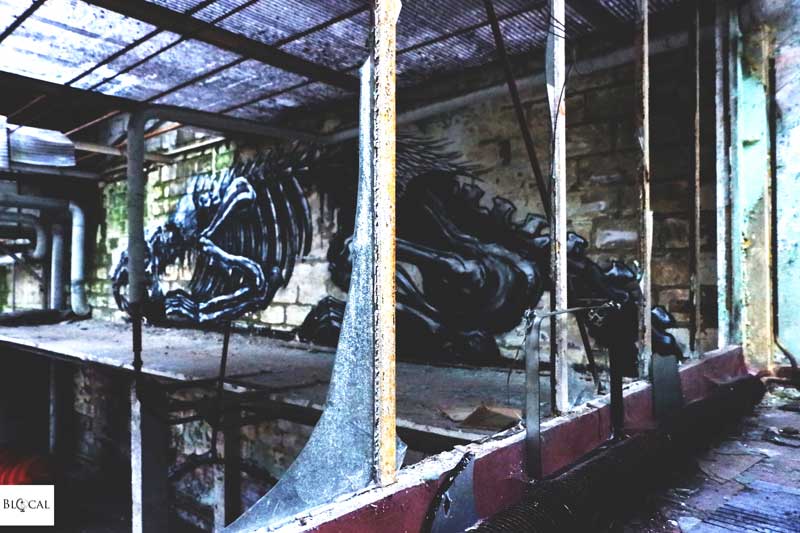 Credits
1. blocal-travel.com
2. streetartbio.com
3. mymodernmet.com
4. graffitigalleriet.dk
5. wescover.com