Statues with a difference
The other day Jane took you on a journey to visit some of the 100 or more UoosUoos that have invaded Melbourne and Geelong in the state of Victoria.
Today I have set out to showcase some unusual statues that have arisen around the world - to entertain us, make us laugh, make us think. Here is a small selection.
One of my favourites is Cumil by Viktor Hulík and you can find him in Bratislava the capital city of Slovakia.
Cumil is a bronze sculpture of a man peeping out of the manhole...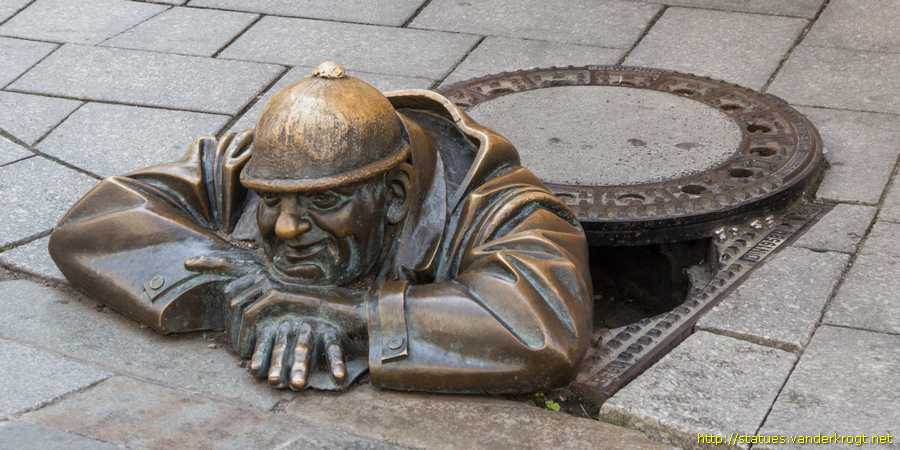 After the statue had lost its head twice due to inattentive drivers, it was decided to place a unique road sign next to it.1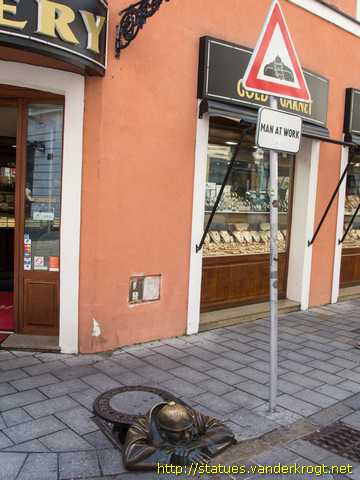 Also in Bratislava are Paparazzi by Radko Mačuha and Napoleon's Soldier by Juraj Melis.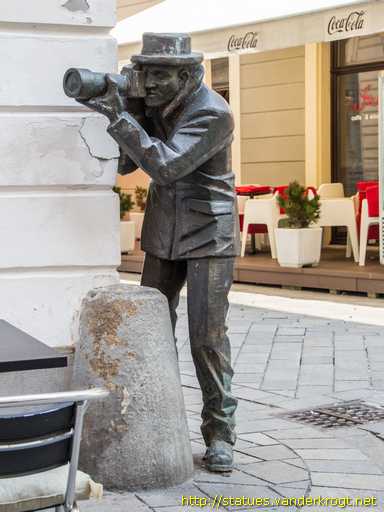 If you are wondering what a bronze statue of a Napoleonic soldier of 1809 is doing in Bratislava -
The Napoleonic army entered the city twice. The first time they entered the city, it was in December 1805 when 300 riders and 9000 infantry soldiers marched in the streets. The armistice was signed in the Primate's Palace after the battle of Austerlitz. After that, Napoleon himself entered the city.1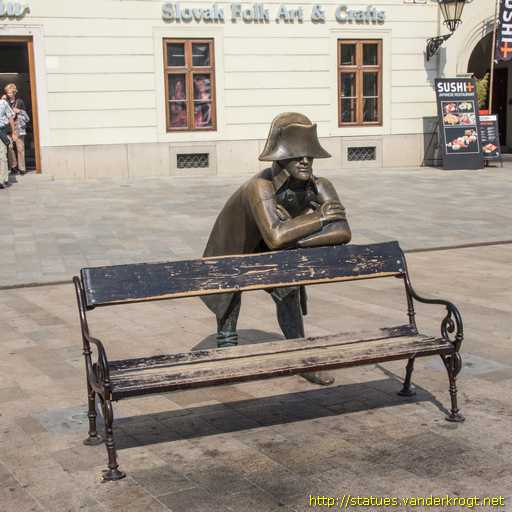 A memorial to a computer technician can be found in Krasnoyarsk, Russia in the form of a work station: a chair, table, computer, desk light and even a jacket have been sculpted to beautiful effect. Only the technician himself is missing! 2
Unfortunately I couldn't find the name of the artist so if anyone out there knows please let me know.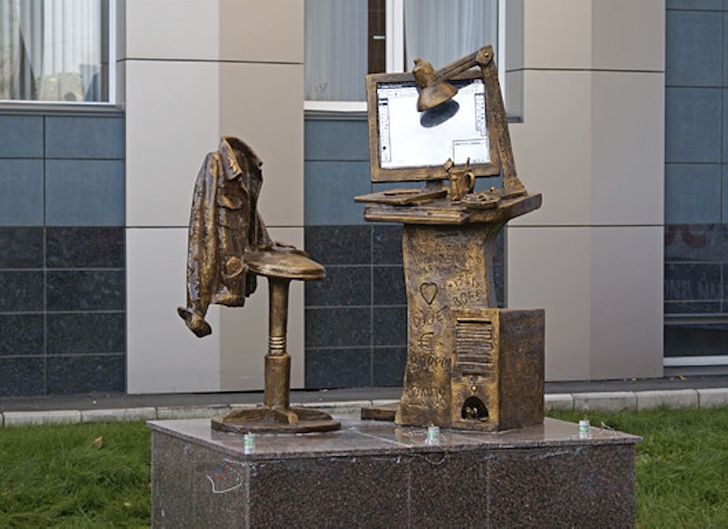 Bruno Catalano creates surrealist sculptures, The Travellers which depict people with huge portions of their bodies missing. 3
Born in 1960 to a Sicilian family living in Morocco and raised in France, Catalano became a sailor in his twenties. This nomadic lifestyle was a major inspiration for his work as an artist. The sculptures of Bruno Catalano, especially, Les Voyageurs show this influence. They delve into themes of travel, migration and journeying. Themes extend into exploring the ideas of home, belonging, loss and the experiences of a "world citizen". Each statue carries a single suitcase, weighing them down, but also serving as their only means of support.3
Here are three examples - in Venice and Marseilles.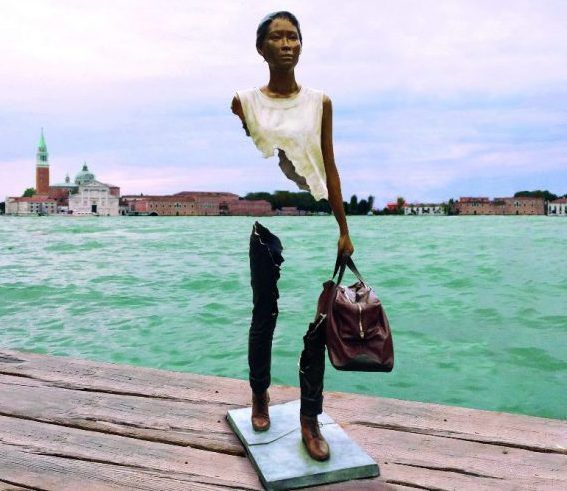 And in Reykjavik, Iceland there is a Monument to the Unknown Bureaucrat which is made from a large slab of Icelandic volcanic basalt which sits where you would expect to see a torso and head. The unique statue was sculpted by Magnús Tómasson in 1994, and you'll have to decide for yourself whether it was meant as a serious tribute, or a humorous, satirical piece.4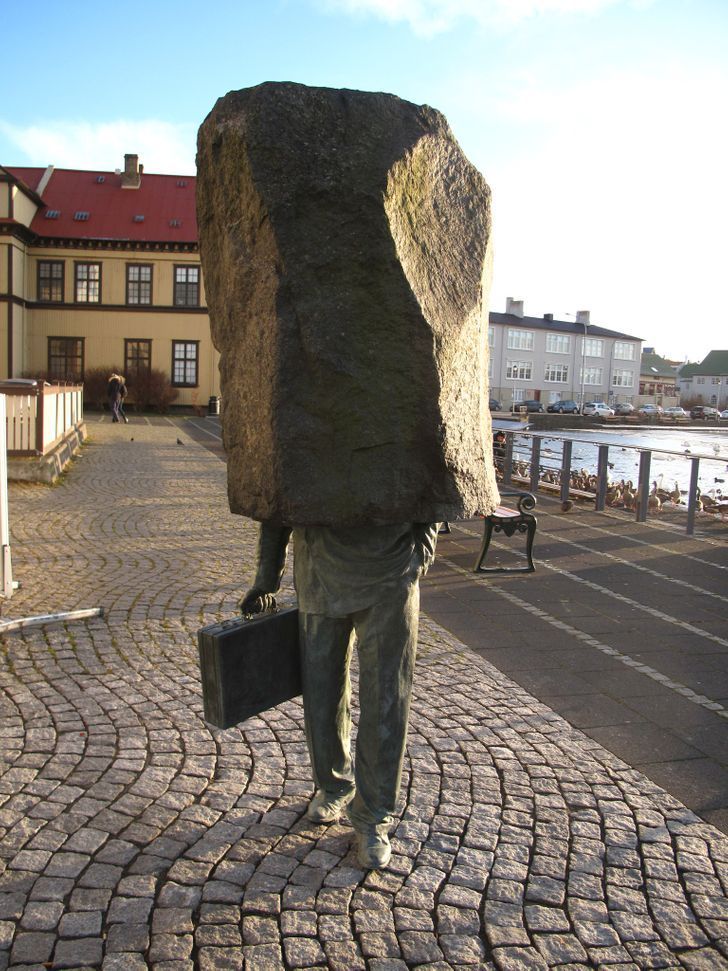 Credits
1.statues.vanderkrogt.net
2. brightside.met
3. dailyartmagazine.com
4. atlasobscura.com