Sir Anthony Alfred Caro: Following Sir Henry Moore
Most people interested in art know of the works created by Sir Henry Moore. Here in Melbourne (Australia) we have several works by Henry Moore in our National Gallery, Victoria the most well known being the Drapped Seated Woman.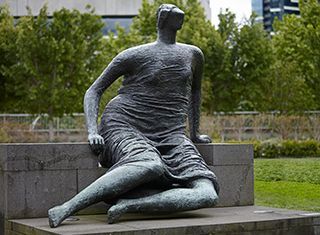 The National Gallery Victoria contains some wonderful sketches by Moore and some smaller statues.
The day I spent at the Tate Britain drooling over the Frank Bowling paintings I did take time to pay homage to Henry Moore.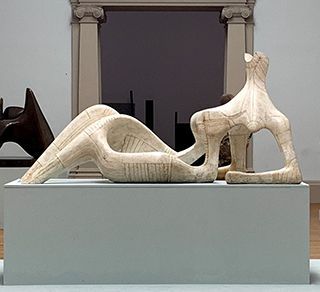 But did any artist take over the mantle created by Moore? And the answer is: Yes, Anthony Caro did.

And Frank Bowling paid homage to this equally great sculptor.
In Frank Bowling: Part One I showed you a painting that Bowling had created as a homage to the British sculptor Anthony Alfred Caro who played a significant role in the development of C20th sculpture.
Caro shaped the way C21st sculpture would look!!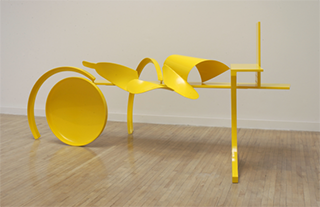 When you try to think clearly about Henry Moore you are deafened by the applause…
These words were written by Anthony Caro in his article The Master Sculptor in The Observer in 1960. Caro went on to say:
The truth is that, like that of most artists, the quality of his work varies considerably; at his best he has made some of the greatest twentieth century sculptures.
Alan Shipway has taken up the critique in About Caro where he states:
This was a very public distancing of himself (Caro) from and reaction against the older sculptor – all part, at that time, of discarding tradition and of moving into wholly new areas of sculpture. The irony is that as time has gone by, it looks as if Caro has inexorably, perhaps even inevitably, taken on the something of the mantle of Moore himself.(abstractcritical.com)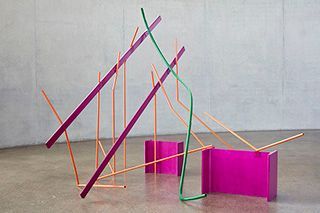 Sir Anthony Alfred Caro OM CBE (1924-2013) was an English abstract sculptor whose work is characterised by assemblages of metal using 'found' industrial objects. His style was of the modernist school, having worked with Henry Moore early in his career. He was lauded as the greatest British sculptor of his generation. (Wikipedia)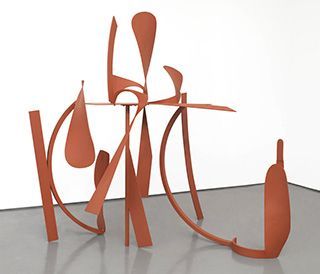 Caro's breakthrough exhibition at the Whitechapel Gallery in 1963 presented brightly painted, abstract steel sculptures displayed without plinths, directly on the floor. One of my favourite Caro sculptures is Garland as shown below.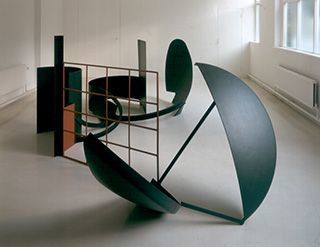 Caro's constant reinvention of the language of abstract sculpture, as well as his influential teaching career at St. Martin's School of Art, distinguished him not only as the sculptural successor to artists such as Henry Moore and David Smith, but also as an innovative artist who consistently defied convention.
(gagosian.com/artists/anthony-caro/)
Apart from his large sculptures, many that stand without a plinth, Caro has these delightful smaller pieces that sit on a ledge or are often called a table piece. I particularly like these as they do present a different style of creative design.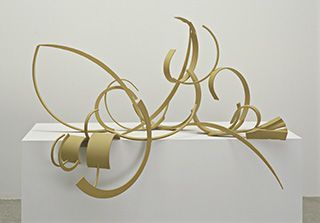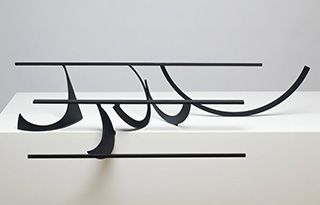 And now enjoy a little trip past some more Caro Sculptures.
Caro was 89 when he died of a heart attack on 23 October 2013. He was lauded as a "gentle man with a pioneering spirit" by BBC arts editor Will Gompertz and "one of the greatest sculptors in the second half of the twentieth century" by Royal Academy of Arts chief executive Charles Saumarez Smith. (Wikipedia)
To learn more about this amazing artist please read the Sir Anthony Caro Obituary.